Tam Thanh mural village vietnam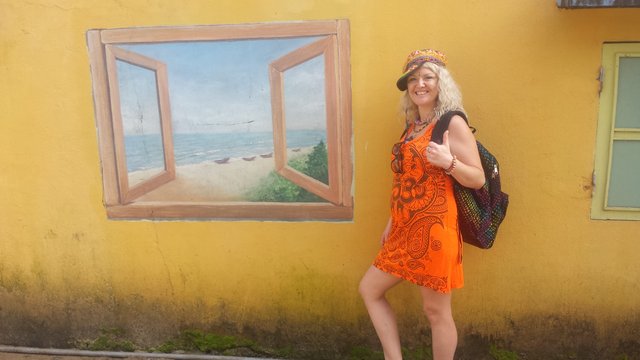 I spent the afternoon looking around Tam Thanh Mural Village with my friend Tabby. It is about 1 hour and a half south of Hoi An, Vietnam.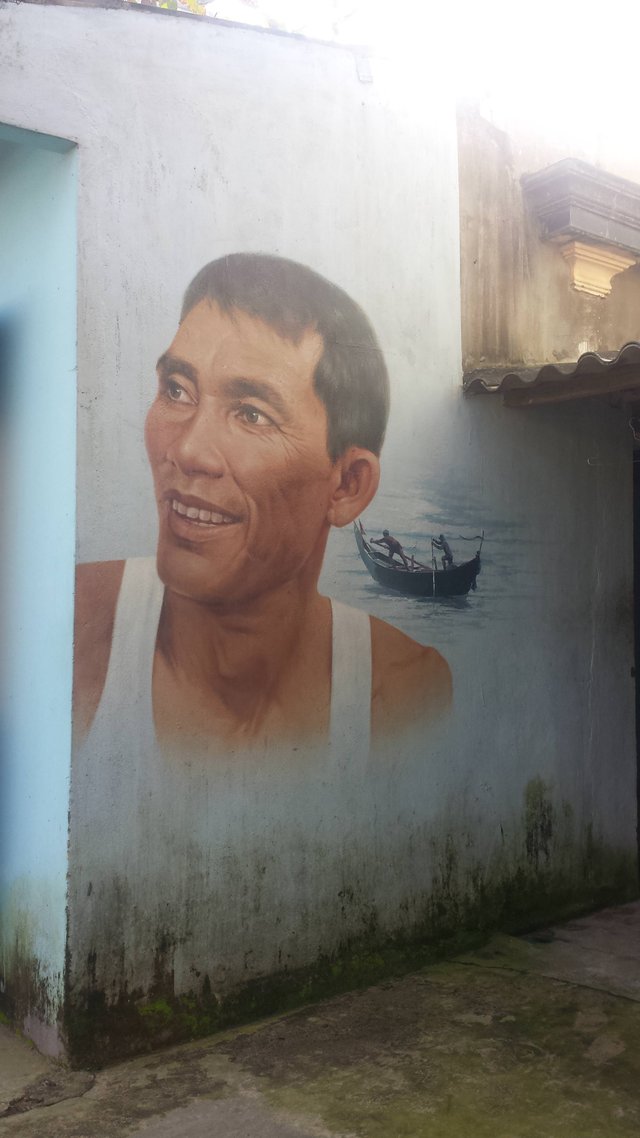 The little beach fishing village got totally transformed in June 2016, when Vietnamese and Korean artists came together and painted around 100 buildings into a multi-coloured work of art!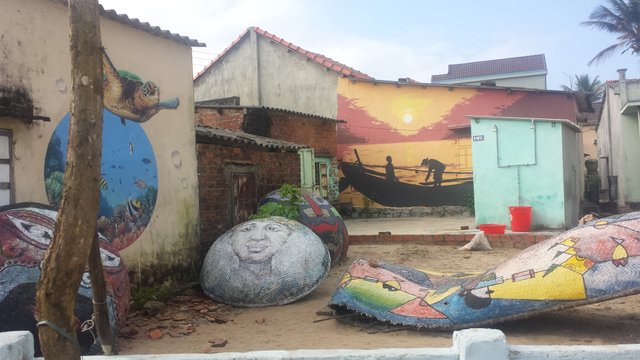 Inspired by South Korea's own mural villages. The aim was to get more visitors to this poor fishing village in the bid increase their economic wealth.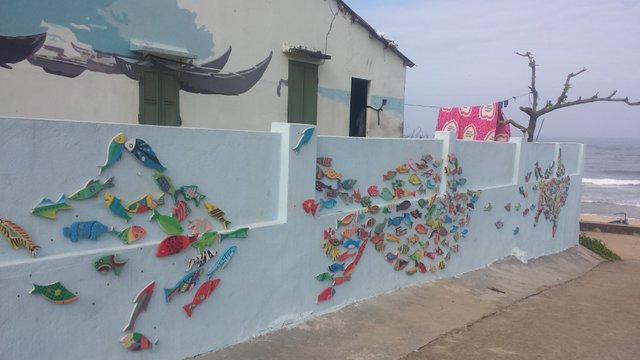 The wall murals are so bold, bright and colourful, its like walking into a koldiascope fairytale land.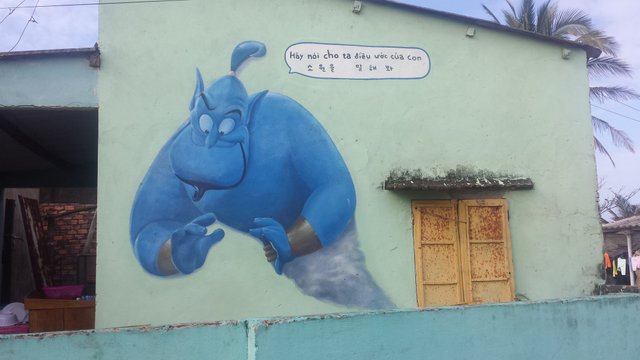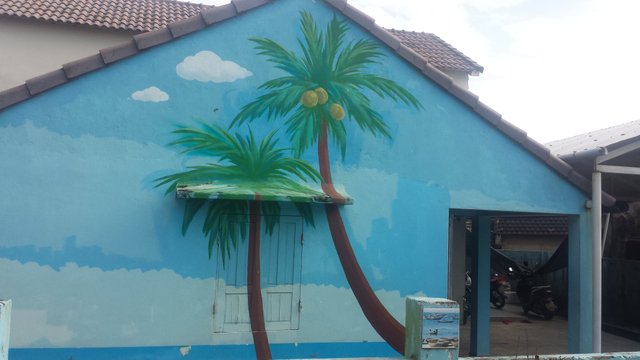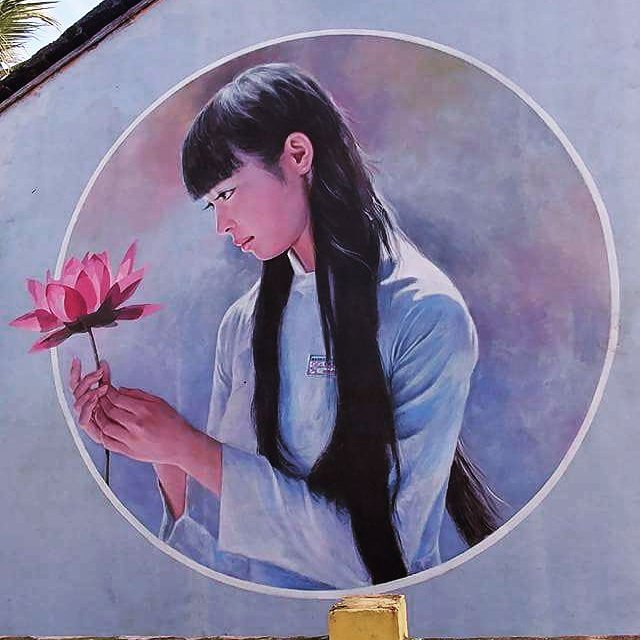 The paintings show a mixture of everyday Vietnamese life and disney charactors. They are found on the side of houses and wandering down alleys, every turn you take uncovering a new one.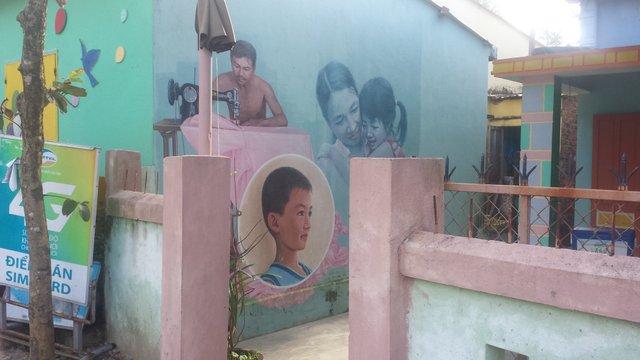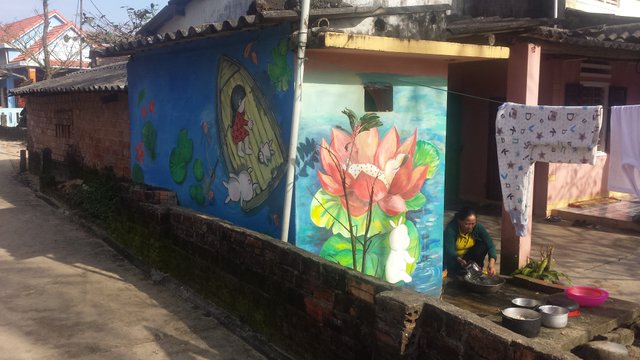 It is such a lovely welcoming village, we only passed a couple of other tourists there, it was very quiet and peaceful. The locals were so friendly, every local we passed mostly said hello and had a smile and wave for us.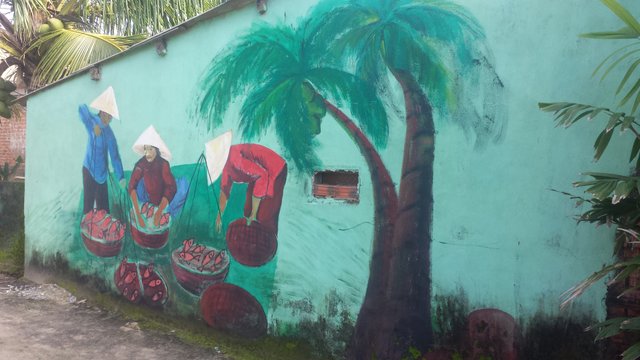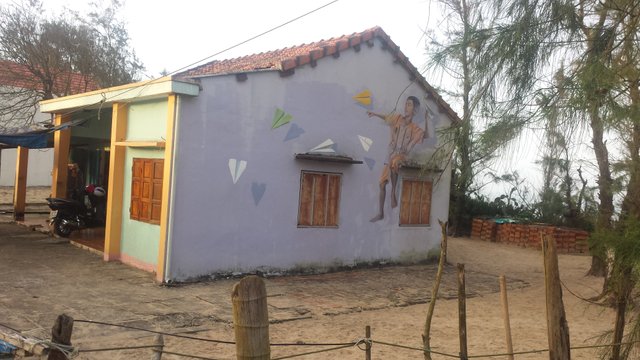 There beach here is long, quite and dotted with fishing boats. Perfect for chilling out on.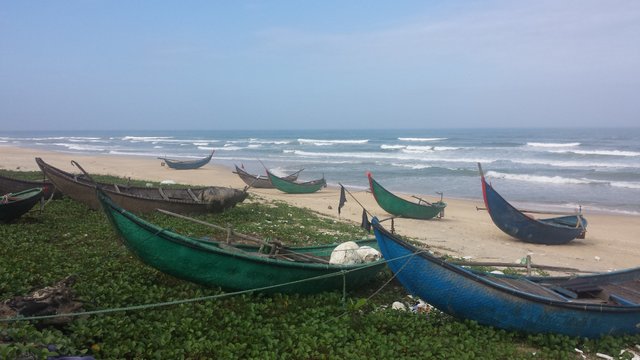 If you are in Hoi An and looking for things to do I highly recommend a day trip here. You can easily see it all in a day and there are a couple of places to get some food and drink from. Our day here ended great as we missed the bus but managed to hitch a lift back with a group of people on motorbikes heading back to Hoi An.