Tam Dao is a small mountainous town of Vinh Phu province, is favored by many young locals. At 1000m high, Tam Dao has a cool weather throughout the year like Da Lat and Sapa. It's so far 80km from Hanoi has made it an attractive place for every people on weekends and holidays. Tam Dao is a space "beautiful scenery" is both poetic majestic, fanciful in the clouds and one of the most popular destinations in the summer is the extremely cool climate, which is an exciting place to escape the harsh, uncomfortable of the plains, and more convenient transportation. So this is also the focus of many hotels and resorts standard quality, to serve tourists.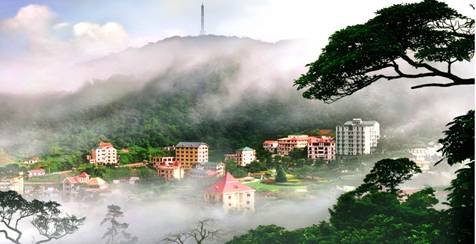 TIME
At any time, each season brings visitors a sense of personal. Winter on the island, you will feel walking in the clouds, very cold air, dense fog and cloudy. Clouds are very close, just outside the window of the hotel, in the branches and even at the feet. It would be a great feeling to be together with a group of close friends who are screaming at the fire, waiting for the corn to bake while the "clouds" hugging the legs.
VEHICLE
Tam Dao is nearly 80 km away from Hanoi, so you can choose the most popular means of transportation such as motorbikes, cars, or bus services.
Attractions in Tam Dao
Van pagoda, whose full name is Tam Dao Tinh Vien Van Son, was built in 2009. Located 9km aways from Tam Dao town, on the route from Hanoi to Tam Dao, the pagoda has very beautiful view. You can also stay overnight here.

Telecommunication tower, 93m high, is located on the peak of Thien Nhi mountain – 1400m high. Way up to the mountain is quite hard but romantic with many kinds of flower: Orchid, Cuc quy and many other wild flowers.

Silver waterfall, 50m high, is the most beautiful waterfall in Tam Dao. To get to the fall, from Tam Dao town, you have to go along a trail, down to a deep valley. In the end, you will see the waterfall hiding in the mountain.



Rung Rinh peak is an ideal destination for adventurers. The nature is fairy-like with a lot of gigantic trees covered in orchids and moss, birds singing all day and majestic mountains. Furthermore, you can see Tam Dao-2, the remain of what used to be a French resort nearly a century ago.

Tam Dao ancient church was built in 1937 by the French. This is one of many architectures built by the French, most of which were destroyed during the war. This church is the only structure that remains intact. This is a very interesting site with nice overall view of Tam Dao nature.



Public pool is located halfway up the mountain, very romantic. The water is very clean. You should bath at noon or early afternoon to avoid the cold in the morning and evening ($2.5/ticket). The pool is picked as relaxing place by many tourists.

Sky Gate where you get to know a Tam Dao behind the cloud – my favorite view.

Thuong Ngan princess temple has many things to see. When arriving at the garden statues, I was very surprised by the statues of Buddha, Bodhisattva, Arhat hiding in the mist.

Strolling around the town. Evening is the best time, from 6pm, when fog covers the town. Very romantic and fanciful. Remember to put on warm clothes and hat.
A new castle are building with floor to over 2000m2

---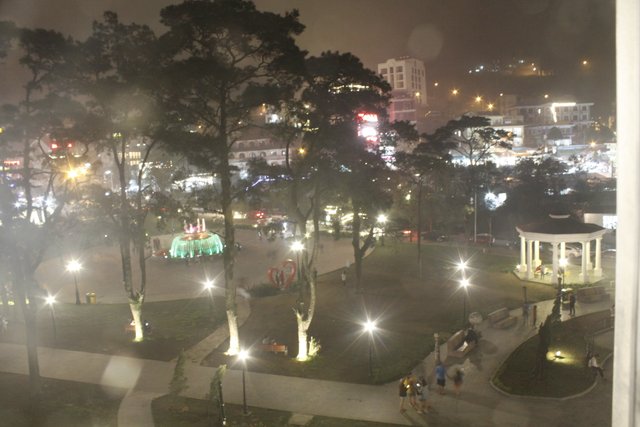 at night in Tam Dao