Hello friends. In a previous article, I shared with you about one very interesting platform called Taklimakan Network. Today I would like to share with you information on the interface of this platform. After all, the interface is very important. Especially for those who do not yet know whether he wants to join the platform or not.
For myself, I decided that I would take part in this project since there are many interesting functions for me as a cryptocurrency lover. There you can get the latest news from the world of cryptocurrencies from around the world. And this is probably the most important thing for me as a user.
Taklimakan Network Interface.


The most important thing for users is always the ability to customize the project for themselves and the capabilities of the project. I can say that the Taklimakan Network project is built on blocks that are easy to manage. That will help create a comfortable environment for each user in the nutria of this network.
First, let's look at the capabilities of the platform that will adapt to each user of the platform. This is a language bar that allows you to select more than 15 languages. Korean, Chinese, Russian, English. Now everyone can become a member of the Taklimakan Network. Not all platforms can boast of such a service.

The project is well built. Firstly, you can choose the section that interests you. Say the latest news or expert blogs. Analyzes of IEO and ICO projects. Useful materials on trading and training. You don't have to look for anything; all the elements are carefully separated from each other.

Why I like the interface of this project. It is very comfortable. And it is very easy to re-establish on it. Also, I can quickly configure it for myself and my tasks. Say I can set up a cryptocurrency news story. By asking # I can track the prices of all my coins. Very comfortable and that's all in front of my eyes. After I selected the section that I will read, I can ask him the look and various search queries. I like the shape of the blocks. I can quickly turn around and search for the material I need. On the tape from the right, we have top bloggers, top experts and other functions. We can also create our list there.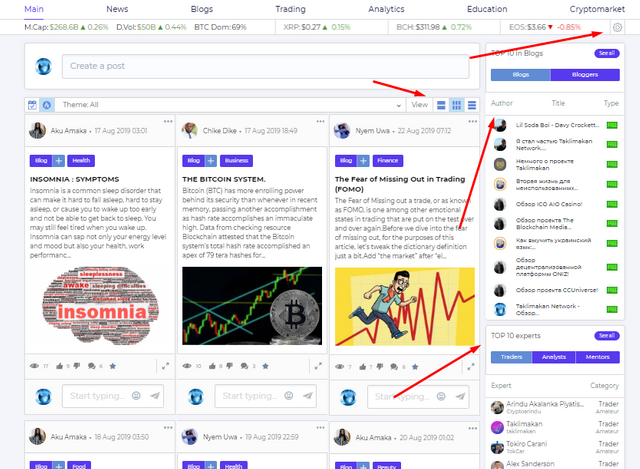 Since this is a social network or a network for communication, you can create your works and even become an expert on this platform just like on Steemit. It is very simple to add your post. Many interesting tools are available. Editing, set paragraph, insert video. Everything is very simple and fast. I have already published 2 works. I can say one thing. A pretty solid editor for a blogger.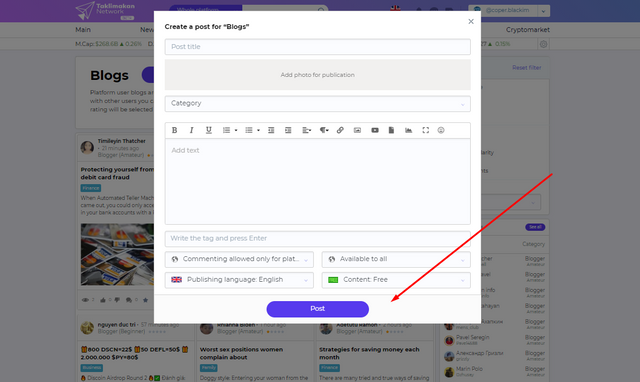 Conclusion.

The project is very good. I think every user will be able to find a place on this platform. I have already joined her and will try to develop my information blog there too. Join the Taklimakan Network project and stay up to date with news from the world of cryptocurrencies.
---
WebSite: https://taklimakan.network
Twitter: https://www.twitter.com/taklimakan_net
Facebook: https://www.fb.com/taklimakannetwork
Instagram: https://www.instagram.com/taklimakan.network
Medium: https://www.medium.com/@taklimakan
LinkedIn: https://www.linkedin.com/company/taklimakan-network/
Autor
Bitcointalk Username: anatolij.shishkin
Bitcointalk Profile: https://bitcointalk.org/index.php?action=profile;u=2280356
ETH 0xae291938EcF7887cbD6edAa42Dec3d9abC9dEa94
TK Profile https://taklimakan.network/u/coper.blackim