Tagbot - New version with tag blacklist support
In case you didn't heart about the tagbot
Tagbot is an upvote bot, upvotes posts with a specific tag based on pre-defined parameters. It has a couple use cases, for example:
Voting for photography tag to support photographers, voting for local tags (tr, deutsch, etc.) to support local content creators, voting for the "utopian-io" tag to support developers
etc. - See the announcement post
But... Some users spamming selected tag(s) with dmania posts. That's why I brought a tag blacklist option.
With the changeset 22fc606 it's possible to blacklist tags.
Upgrade to 0.0.4
---
$ (sudo) pip install steem_tagbot --upgrade

This command will upgrade the tagbot. After that, if you want to use that feature add a new field to the your config.json.
"TAG_BLACKLIST": ["dmania"]

And you're all set. Next time the bot runs it will skip the posts tagged with dmania. If you want to blacklist more tags, just add the desired tags to the TAG_BLACKLIST.
In the next update, I will also add a minimum_content_length settings which may help with skipping short-form content optionally.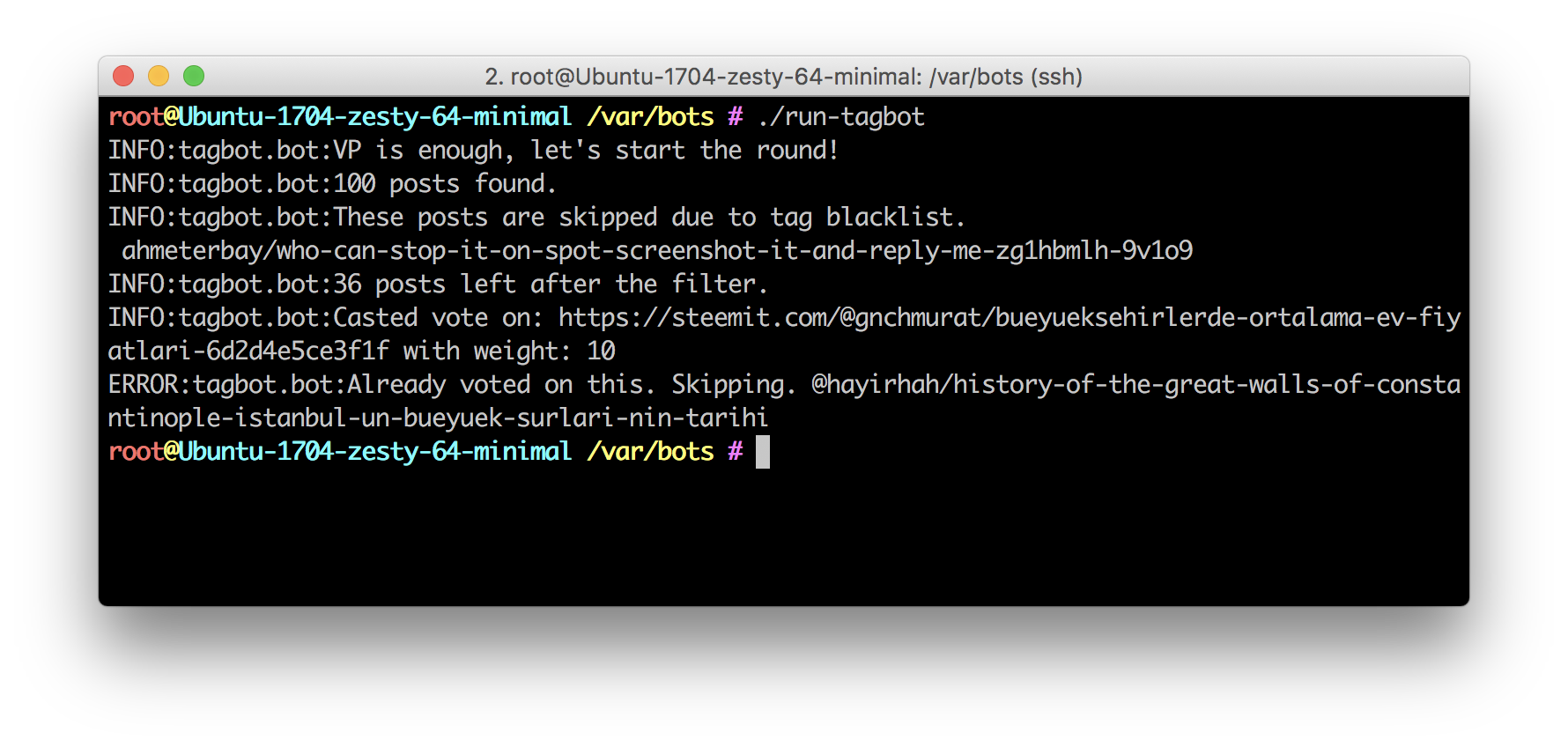 ---
I know a couple of communities use tagbot, feel free to shoot feature ideas to expand this project. Also don't forget to vote for me as a witness so I can allocate more time to these projects.