Bienvenidos a mi portal amigos lectores. Este mes ha sido de algunos cambios en mi vida, tenía dos años que no viajaba. Respiré profundo y me decidí a hacerlo. Me fui a visitar a mis hermanas y a mi hijo menor a Guatire- Estado Miranda, esto para mí fue una experiencia única porque durante mucho tiempo viajé acompañada de mis hijos pero esta vez fue con mi nieto y su papá, mi hijo mayor. Nos fuimos en bus. Gracias a Dios el nené se portó a la altura, contento con todo el paisaje que veía, era su primer viaje de grandecito porque el primero fue de un mes de nacido. Sólo mostraré algunas imágenes que pude capturar de tres momentos importantes. La siguiente imagen fue capturada en el Centro Comercial Vista Place en la vía Guatire - Guarenas.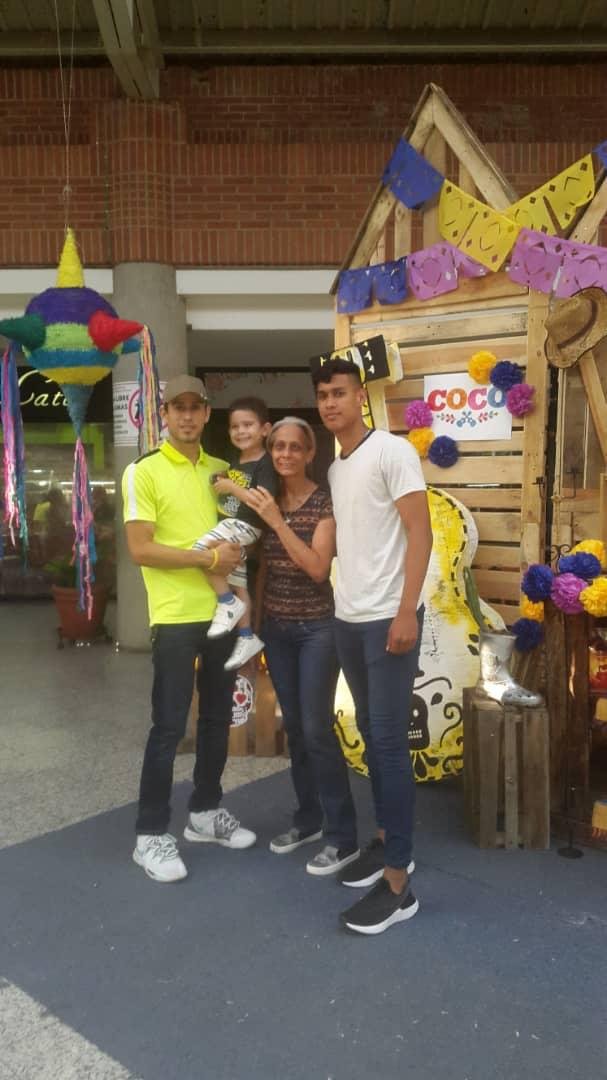 Las imágenes siguientes son de la iglesia Monte Carmelo en Caracas en la que se realizó un bautizo, donde sucedió de todo, lo recuerdo y me causa risa. Se trataba de un bautizo colectivo pero al que yo acompañé; padres , bautizado y padrinos llegaron tarde y el padre cerró la puerta pero habían dos más que estuvieron retrasados. Todos estaban estresados. Luego cuando el Padre salió de bautizar todos lo cercaron para pedirle que bautizara a sus hijos; sin embargo el cura estuvo renuente y de manera prepotente les dijo que quedaban para la semana próxima. Entonces mi hermana que sólo estaba acompañando enfrentó al sacerdote y le dijo que tendría que entregarle cuentas a su jefe y él pensó que se trataba del Cardenal y le respondió que fuera donde quisiera a lo que ella le contestó que se trataba de Jesucristo señalando una imagen que estaba detrás de él. Finalmente el cura se reunió con los padres y terminó bautizando.
Cuando llegamos a la casa del nené bautizado, parece que se le metieron todos los angelitos intranquilos y quería como dejarme sin nieto ja,ja,ja.
Tanto nadar para morir en la orilla ja,ja,ja.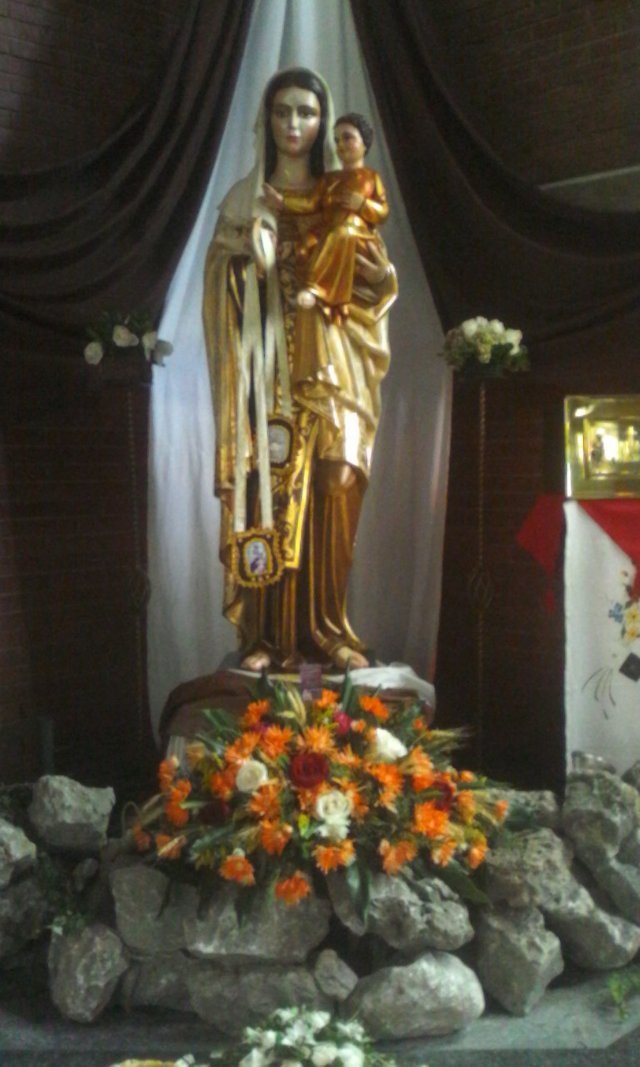 Esta virgen no sé como se llama pero me fascinó por su color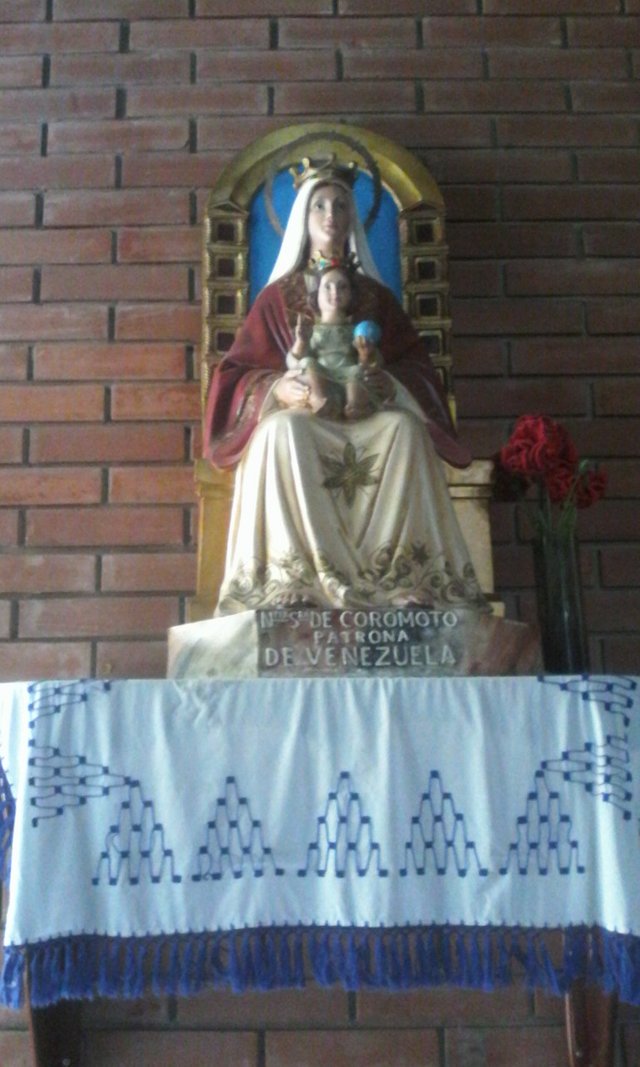 Nuestra Señora de Coromoto patrona de Venezuela
Del bautizo pasamos un momento por el parque de diversiones Luna Park.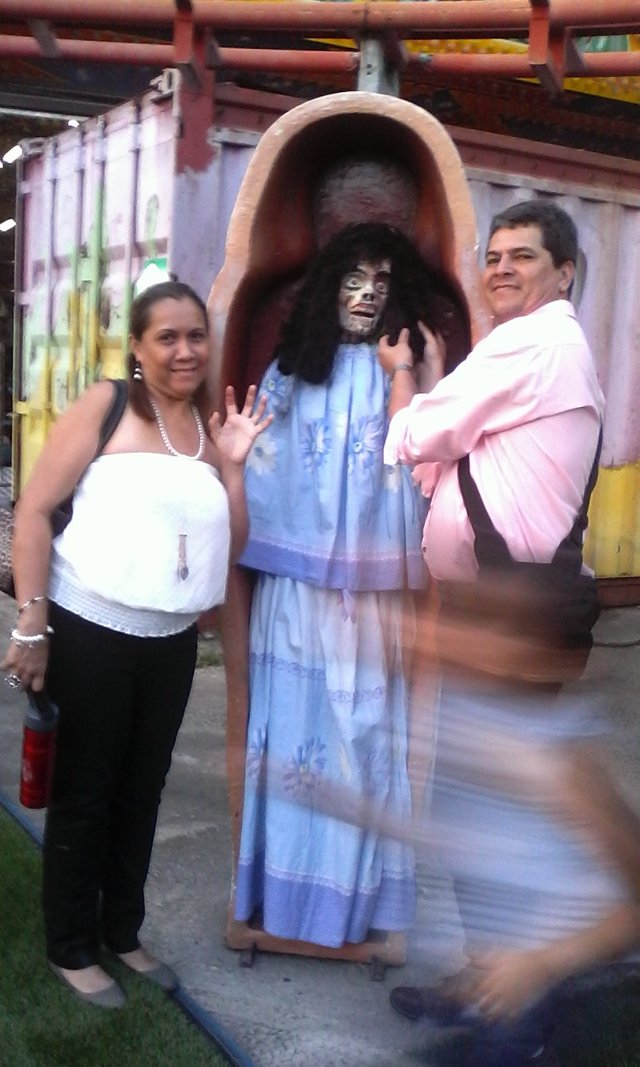 Lamentablemente pasó una niña al momento de la foto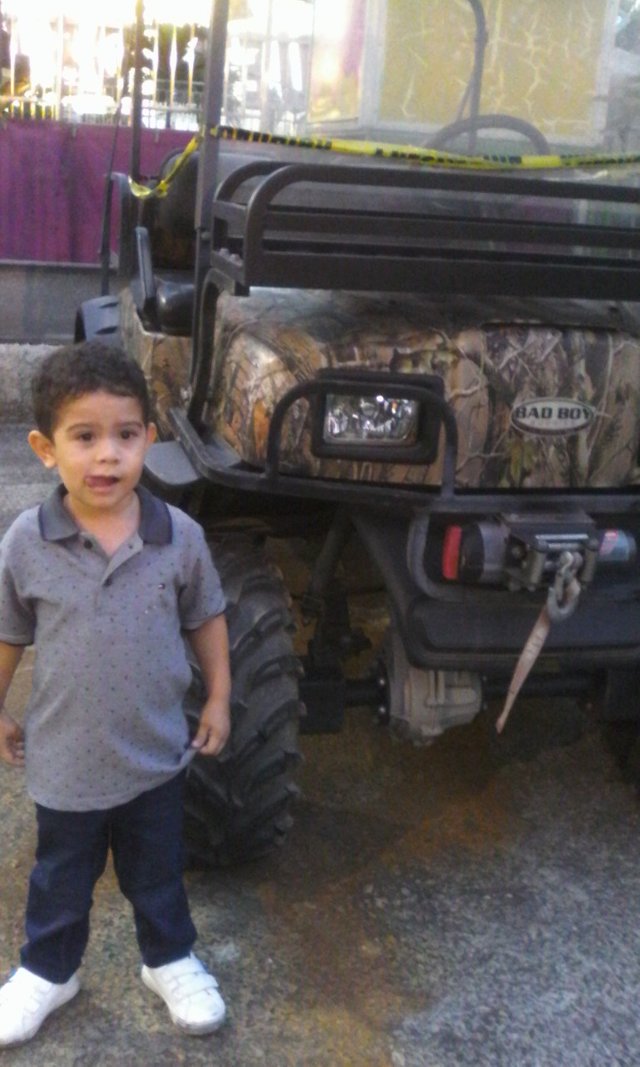 ---
Estas últimas fotos pertenecen al cumpleaños de mi cuñada. Solamente fue una tortica y una botella de sangría hasta las 11 pm.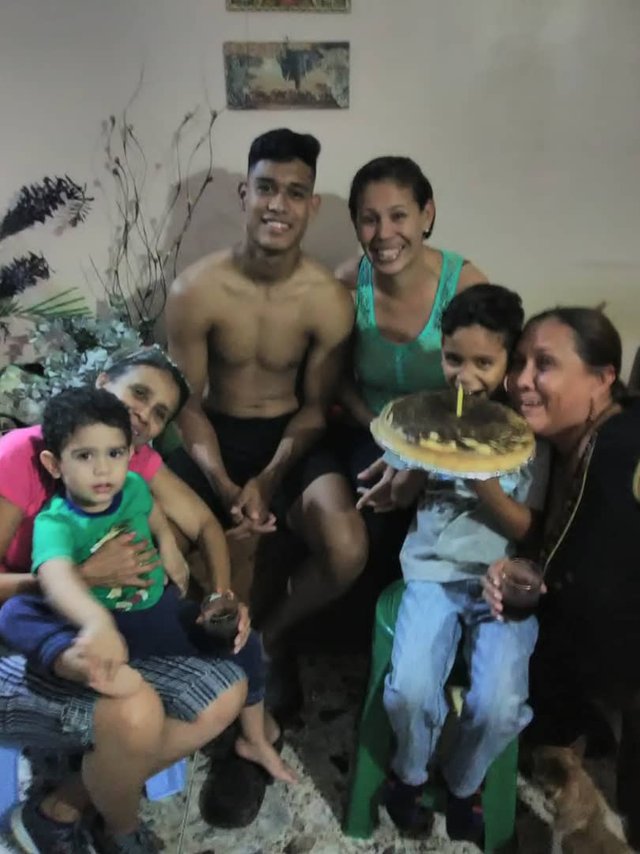 La cumpleañera es la de blusa verde y el que sostiene la torta su hijo.
Estas con mis hermanas y mi cuñado (el único que tengo).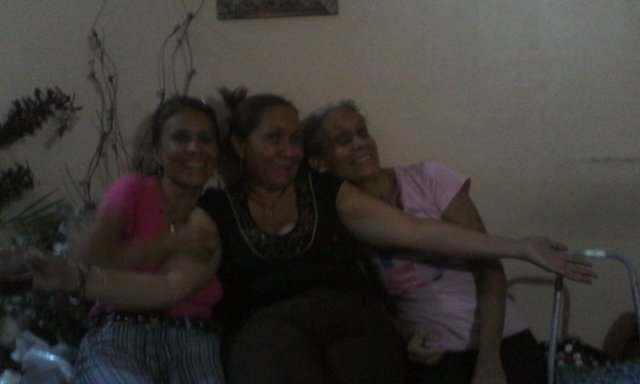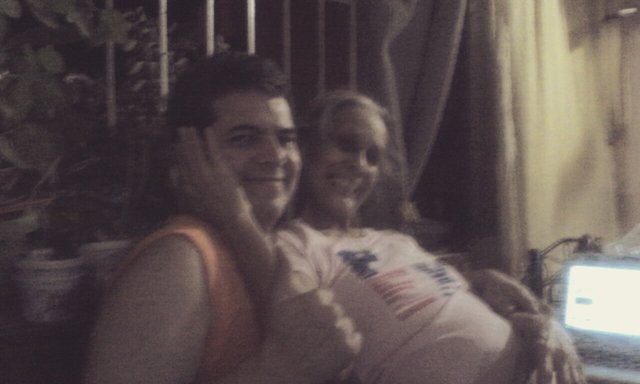 ---
Compartir con la familia es una de las mayores felicidades.

---
Sponsored ( Powered by dclick )
Here in this post, I'd like to arrange the posts I w...