Best TabTrader Alternative - BitUniverse
Hi, all steemians,
It's Jeremy, the developer of BitUniverse. Today I wanna shout out for our product and introduce its features.
BitUniverse is an all-in-one app for cryptocurrency portfolio management and trading.
1.Auto Portfolio Tracker
Lots of traders are using apps like Blockfolio to manage their portfolios but it's inconvenient to do so if they trade frequently. BitUniverse brings a unique experience with which you'll be able to track your portfolio, profit/loss automatically with ease.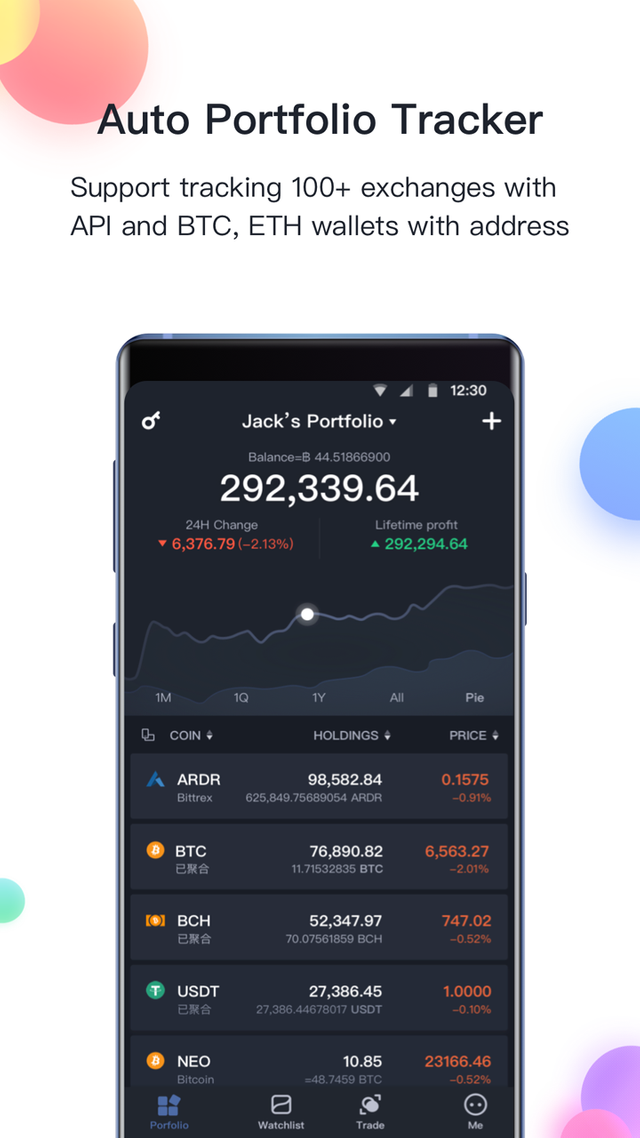 The only thing you need to do is to import the API Key of the exchanges. Some people will concern about the security problem, and we also have considered of that. Your API Keys will be stored locally on your device and won't be uploaded onto any server, and you can also choose read-only permission so that none of your assets can be traded or withdrawn via API.
Now BitUniverse has supported more than 100 exchanges like Binance, Bittrex, Hitbtc, Coinbase, etc. And also Bitcoin and Ethereum wallet's importing to auto-managing your portfolio, which is leading in the whole market.
2.Trade multiple exchanges with BitUniverse
If you have more than one exchange account, you must have known the inconvenience of switching from one exchange to another. Some apps like TabTrader have provided the features of traders for multiple exchanges to solve this pain point. While BitUniverse brings the user experience to a new level. We not only support the multiple-exchange trader for 14 exchanges like Binance, Bittrex, HitBTC, Huobi. We also provide easy way of checking your balance, orders, and easier way to make orders, which we called "Smart Ring". With Smart Ring, you can long press on the candlestick charts and then tap trade to buy or sell your coins in a faster way!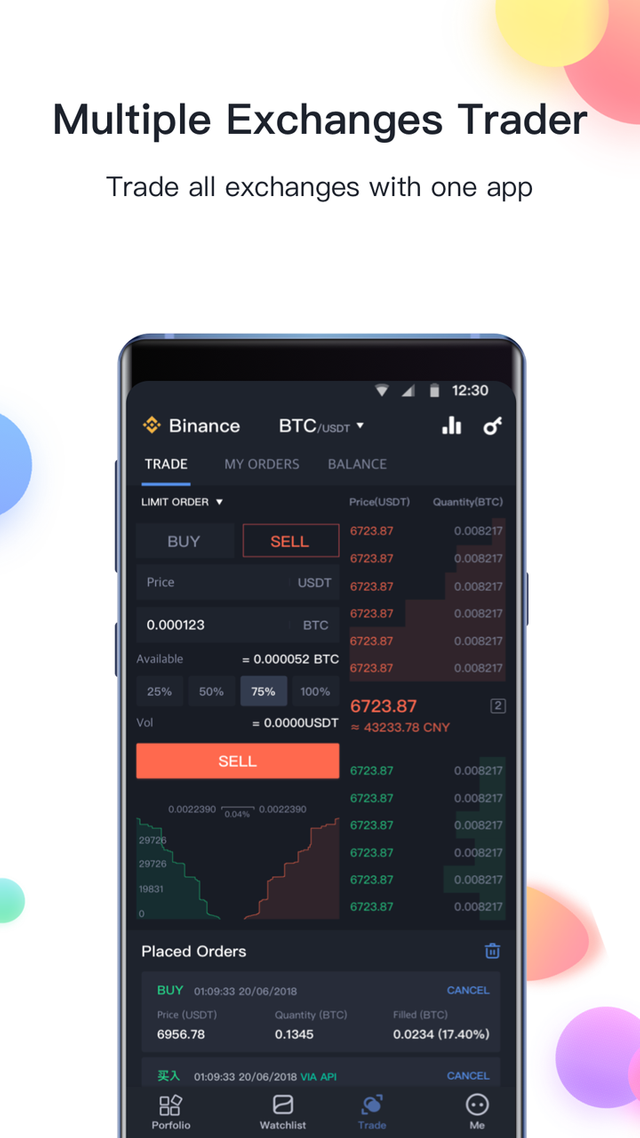 3.Professional market tickers and other functions
BitUniverse also provides professional market data and other features, like TA tools, CoinPedia, Coin Ranks.
Lightning fast market tickers
We update the ticker in one second, and have supported 5000+ coins/tokens and 200+ exchanges
Professional and beautiful candlestick charts with various indicators for TA
You can use BitUniverse to check indicators like BOLL, MACD, RSI, KDJ, etc.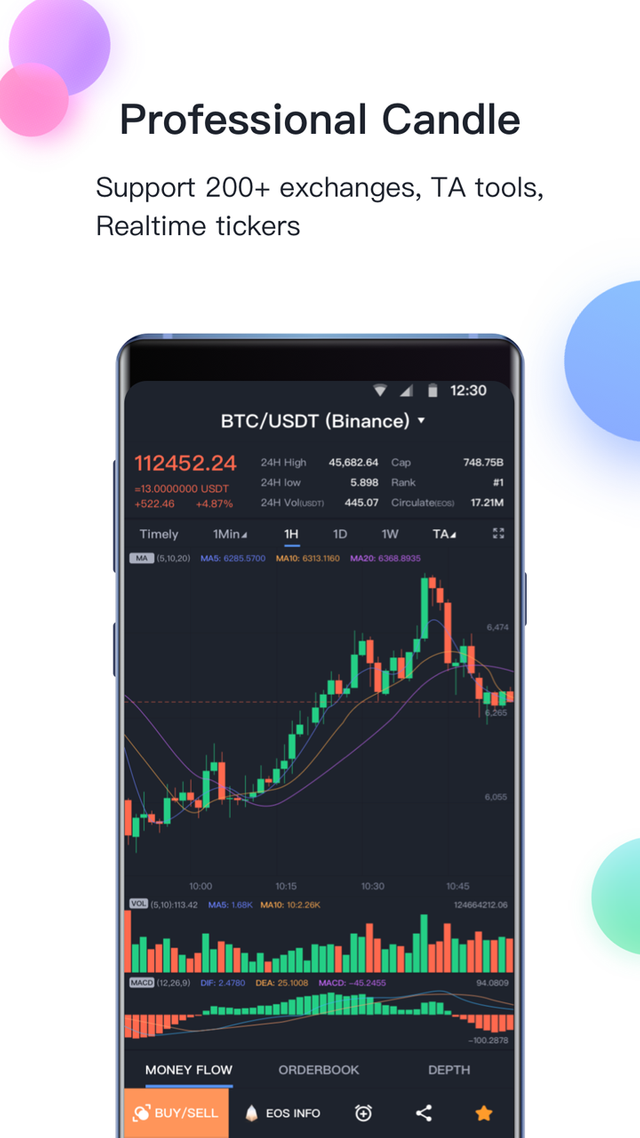 CoinPedia & Categories
We provide detailed introduction for coins and tokens, so that even if you are a newbie, you'll be a professor in this field.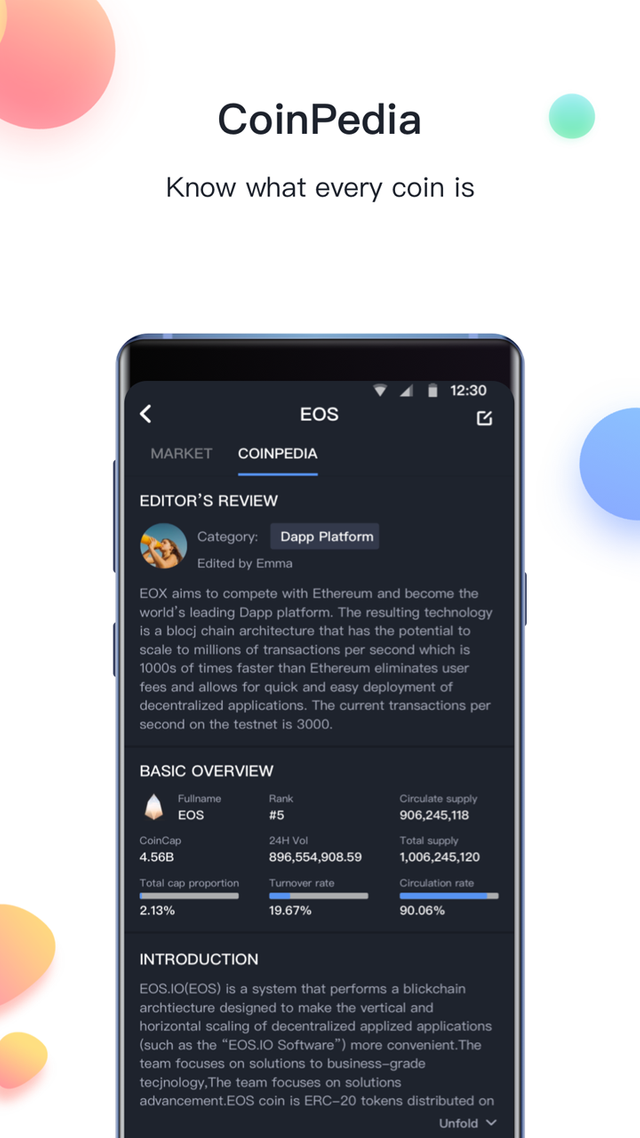 The Categories provides the index of the same kinds of coins/tokens, which will help you choose the popular coins at present.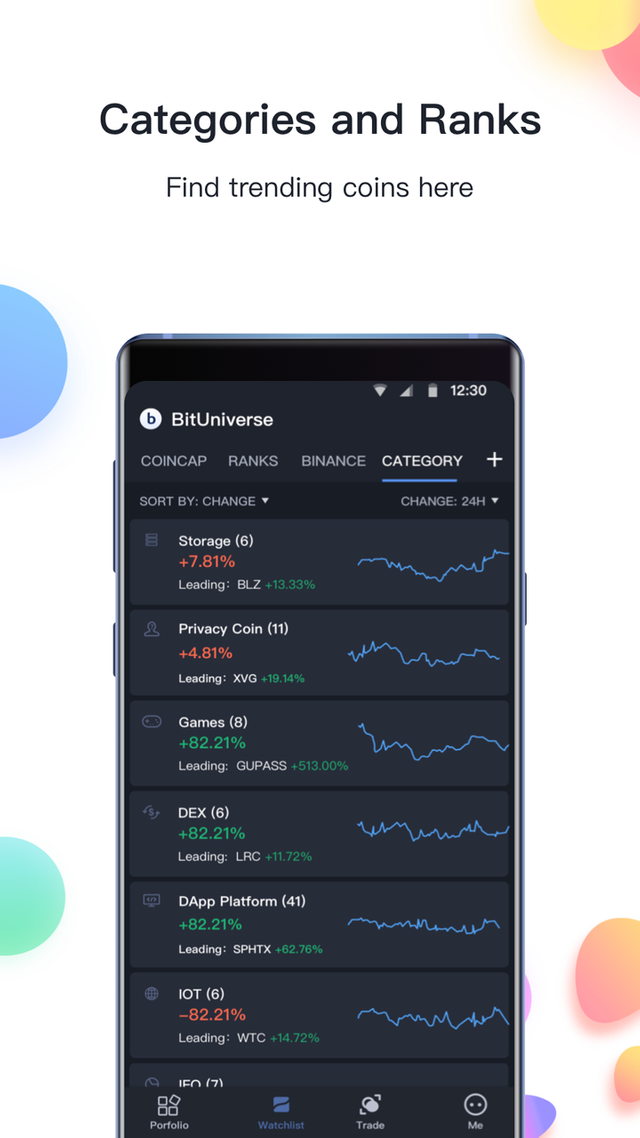 Realtime alerts
You can set alerts in percentage or a number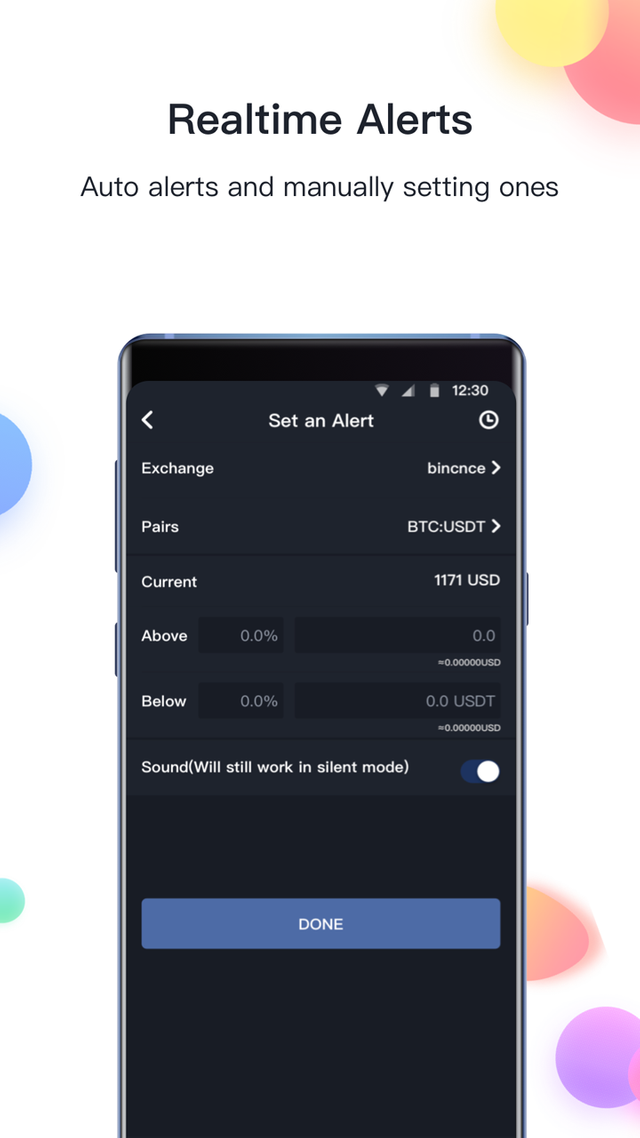 About BitUniverse
To sum up, the all-in-one experience will bring you to the whole new level when you trade. Just install BitUniverse to substitute blockfolio, tabtrader and other cryptocurrency apps.
BitUniverse is available both on iOS and Android for now, and we have also planned to develop a web version in the future, and please stay tuned :)
Download and communities
Android: https://play.google.com/store/apps/details?id=com.bituniverse.portfolio
iOS: Search BitUniverse on AppStore
Telegram: https://t.me/bituniverse
Telegram for traders: https://t.me/butrader
Keywords: Binance app, Binance portfolio tracker, Bittrex app, Hitbtc app, TabTrader alternative, Blockfolio alternative