There's a lot of material in the role-playing area. New systems with rules, background books for existing games or "cheaper by the dozen" offers from different sources. A lot happens today via crowdfunding, other products come the classic way - here an overview of things I noticed recently.
Es gibt eine Menge an Material im Rollenspiel-Bereich. Neue Systeme mit Regelwerken, Hintergrundbände zu bestehenden Spielen oder auch "im Dutzend billiger"-Angebote der unterschiedlichsten Quellen. Vieles geschieht heute über Crowdfunding, anderes klassisch über Verlage - hier eine Übersicht von Dingen die mir in den letzten Tagen aufgefallen sind.
---
Ars Magica
Du willst in einem etwas anderen mythischen Europa Abenteuer erleben, in dem Mythen und Legenden kein Aberglaube, sondern Realität sind? Du hast keine Angst, wenn etwas Verwaltungsarbeit nötig ist und würdest gerne verschiedene Charaktere in deiner Kampagne spielen? Dann versuche es mit Ars Magica und kaufe die fünfte Ausgabe für wenig Geld bei Bundle of Holding.
You want to go adventuring in a slightly different mythical Europe in which myths and legends are not superstitions but reality? You're not afraid when some administrative work is needed and would love to play different chars in your campaign? Then try Ars Magica and buy the fifth edition for little money at Bundle of Holding.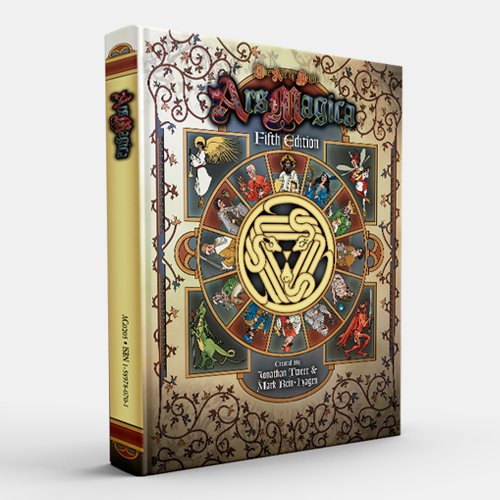 Picture Source
---
Splittermond: Der Mertalische Städtebund u.a.
Die Insolvenz des Uhrwerk-Verlages haben wir ja mehr oder weniger verdaut, auch wenn die Trauer wohl noch groß ist. Gute Nachricht für Splittermond-Freunde: Es sind Vorbestellungen für neue Werke möglich. "Badashan - Im Reich des Affengottes" und "Schrecken aus dem Eis" können bis 19. August, "Der Mertalische Städtebund" bis 9. September vorbestellt werden.
Sorry, the game is only available in German.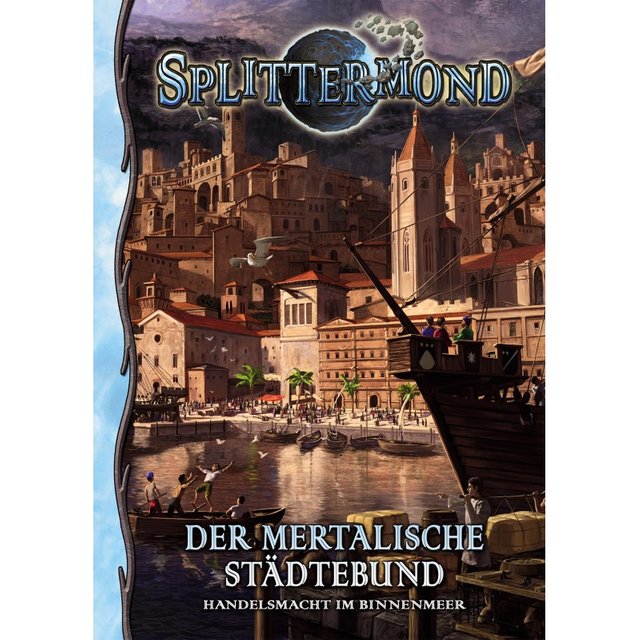 Picture Source
---
Magical Kitties Save the Day!
Du bist süß. Du bist gerissen. Du bist unerschrocken. Du bist ein magisches Kätzchen, und es ist Zeit, um die Welt zu retten!
Was - das reicht nicht um dich zum Kauf zu überreden? Hast es nicht so mit Katzen, oder? Wie wäre es dann mit "Ein Rollenspiel für alle Altersgruppen mit niedlichen, starken Kätzchen. Nutze deine magischen Kräfte, um Probleme zu lösen und Menschen vor furchtbaren Schwierigkeiten zu bewahren" als Werbespruch? Man kann gar nicht genug Spiele mit Katzen haben :) Noch neun Tage läuft der Kickstarter (ab 15%$)!

Picture Source
You are Cute. You are Cunning. You are Fierce. You are Magical Kitties, and it's time to Save the Day!
What - that's not enough incentive for a purchase? You're not a cat person, are you? Well, perhaps "An all-ages roleplaying game of cute, fierce kitties. Use your magical powers to solve problems and save humans from terrible troubles" will convince you. There is not hing as too many games with cat content :) Still nine days left with this Kickstarter starting at 15$!
---
---
---

---