Pamiętam pierwsze moje zajęcia z rysunku na ASP. To było jakieś pięć lat temu. Pamiętam też ten stres, jaki wtedy czułam - chciałam zrobić jak najlepsze wrażenie przed nowym profesorem.
Uwielbiam rysować na dużych formatach, łączyć węgiel z ołówkiem.
ASP dało mi dużą swobodę twórczą. Z sentymentem wracam do swoich wczesnych prac.
I remember my first drawing classes at the Academy of Fine Arts. It was about five years ago. I also remember the stress that I felt then - I wanted to make the best impression before the new professor.
I love to draw on large formats, combine coal with a pencil. ASP gave me a lot of creative freedom. With fondness I return to my early works.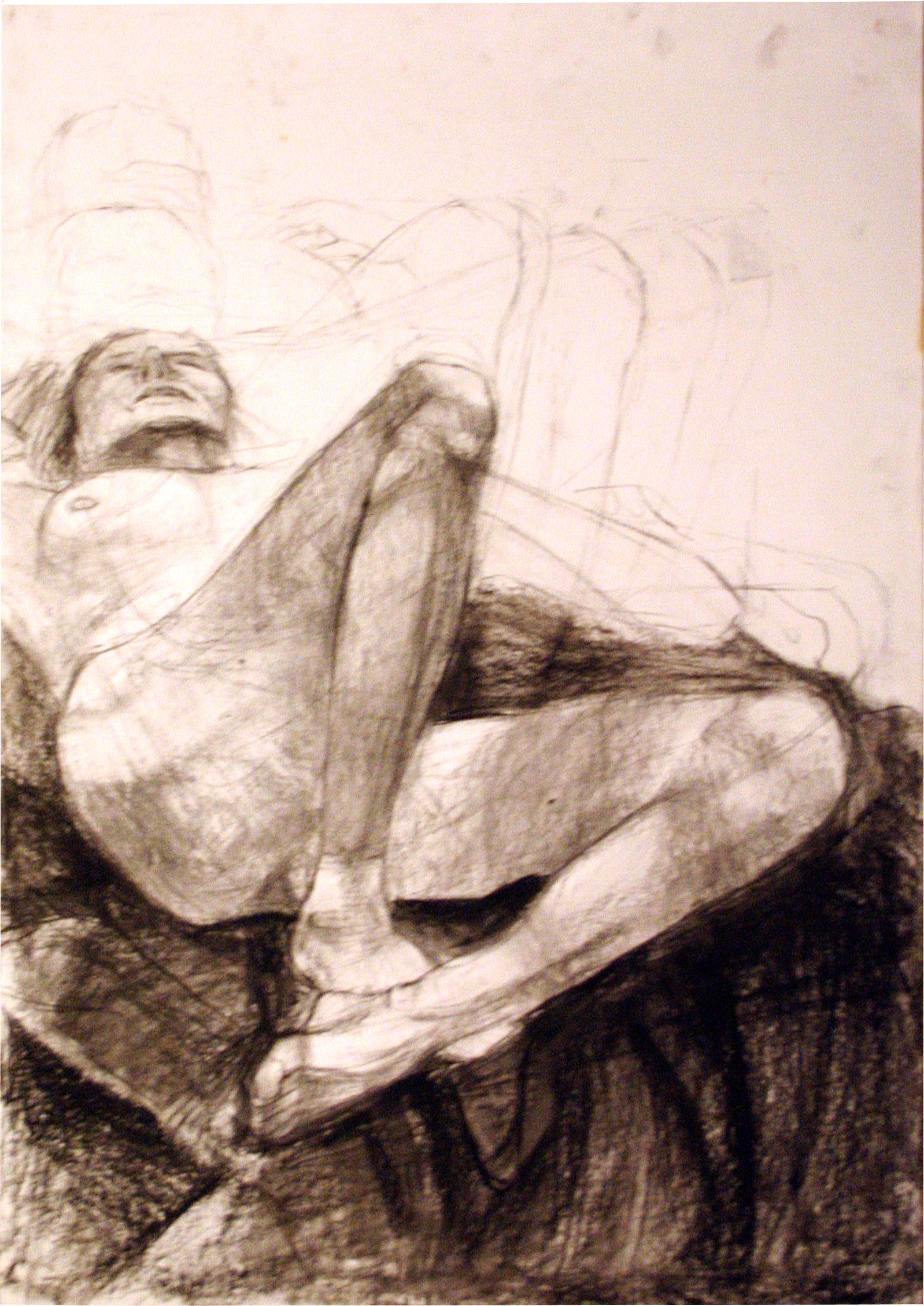 węgiel z ołówkiem, format 100/70 cm
coal with a pencil, format 100/70 cm