Russian Jet SU-30SM has crashed this morning above the Mediterranean in Syria after taking off from Khmeimim airbase. Both pilots are dead. Russian Defense Ministry reports that the plane was not taken down, but rather a bird might have got stuck in the engine.
Mohammed Ghorab, syrian reporter and photographer, was able to capture the cloud of smoke after after the incident.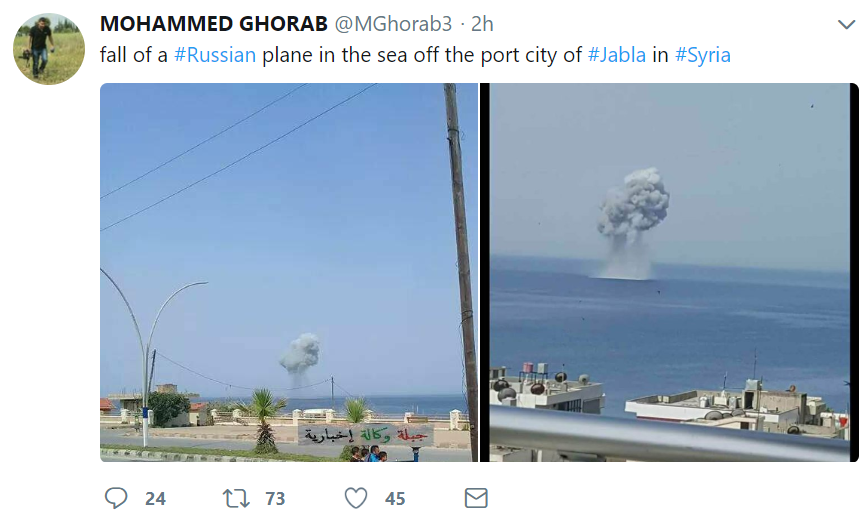 Earlier on the 6th of march during landing on the Khmeimim airbase a Russian transport aircraft AN-26 has crashed with 39 people on board. According to the Ministry of Defense the aircraft had a malfunctioning flap. The crash of AN-26 remains the biggest one-time loss for Russia in Syria. During the two years of involvement, according to official data, Russian army lost over 80 military personnel.