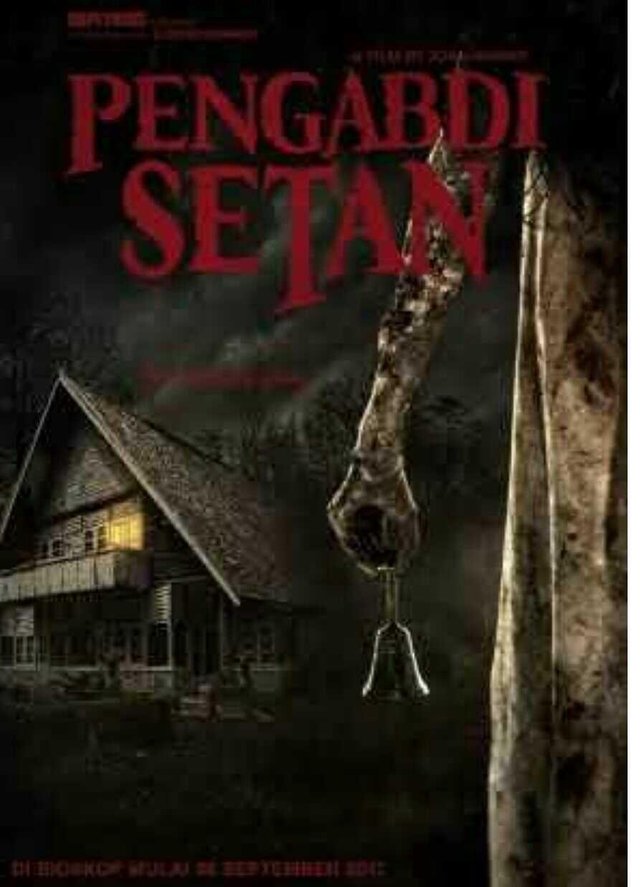 Synopsis Pengabdi Setan
The film titled Devoted Devil is one of the thrilling films in Indonesia again made his remake. The original devil worshiper film was made in 1980 by starring Ruth Pelupessi, WD Mochtar, Fachrul Rozy, Simon Cader and HIM Damascus.
Meanwhile, the devil worshiper movie starring Tara Basro, Dimas Aditya, Bront Palarae, Endy Arfian and Fachri Albar. Tara has often starred in various movie titles with various genres. However, the horror genre is new to Tara. What's the latest Synopsis of Devil's Devotion? Check out below:
Devil's Devotion (2017) tells of a family where the mother was strangely ill for 3 years until she died. The father got the job to work outside the city. He left the children at home. However, weirdness occurs. The mother's soul began to feel at home. Conditions became even more frightening when they finally realized the mother was not coming to see them, but to take them away to her world.
Synopsis Devil Devils 2017 is only short enough to avoid spoilers. Not yet clear how the details of this movie will be made. However, for comparison, the Devil's Devil plot (1980) is as follows:
The devil worshiper Movie of the 80s recounts after the mother dies, they are the arrival of a mysterious nanny. Its presence makes the aura of the house more mystical. He works well, but the disturbance of the mother's spirit more often comes. In his room, he kept various offerings of worship of the devil. The elder sister has a boyfriend who tries to find smart people to overcome spirits. The younger brother (male) met with ustadz and tried to study religion. Unfortunately, his brother's boyfriend had a mysterious accident caused by the nanny's behavior. While every time the sister wants to pray, the spirit of the mother is always disturbing in the window. The gardener who played by HIM Damsyik suffered ill fate. After seeing the nanny's odd behavior, he was found dead hanging in the garage.
One night, the nanny summoned the spirit of the mother, the gardener and her brother's boyfriend to terrorize the house. Starting from the piano that clinks alone, which turned out to be done by the spouse of his brother's brother. They were terrorized by the ghost and ran inside the house with a hysterical scream. Now that's Satan's Devil's synopsis. Whether this new Devil Devil story will follow the previous movie, we look forward to it.
The devil worshiper film of 1980 is judged to have a resemblance to Phantasm's film directed by Don Coscarelli made in 1979.