Hacking/Modding the Nintendo Switch ! Tutorial.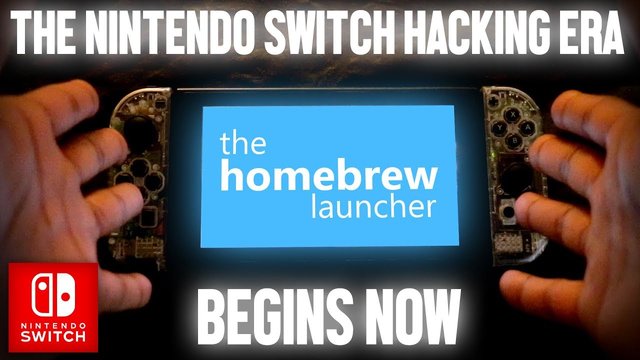 So if you didn't know the Nintendo Switch has been Hacked!
This is a Hardware Level Hack due to the Nvidia Tegra and is NOT patchable with software/firmware etc.
The only way Nintendo can fix this is to release a Hardware Revision, and that means New Switch Consoles with updated Hardware that fixes the problem only.
So you ask how can you Hack/Mod Your Switch Console.
First thing is first go ahead and Order an RCM JIG there are ways other than this but it is the easiest, and safest way to Mod your Switch. I do not recommend the Foil/Wire tricks as they could damage your Switch if not done correctly, and you are dealing with super tiny pins. So just order an RCM JIG they are super cheap, can be found on Ebay and alot of other places online.
Just go to EBAY or wherever you want, and type in RCM JIG alot should come up they are very inexpensive.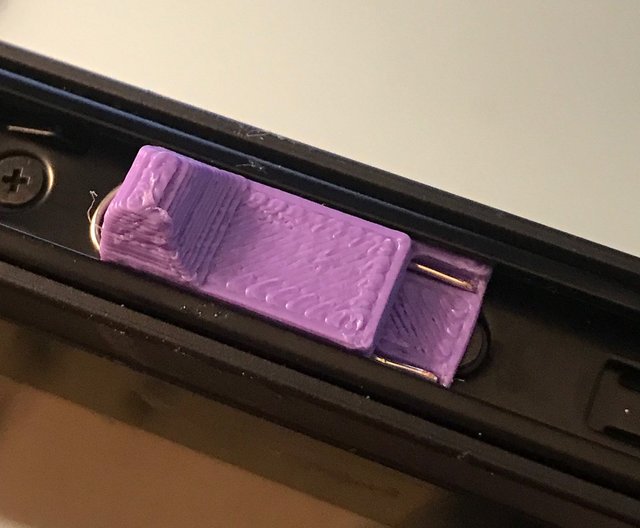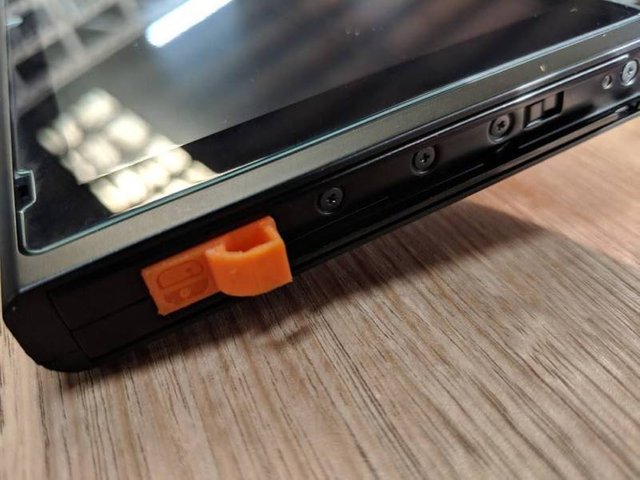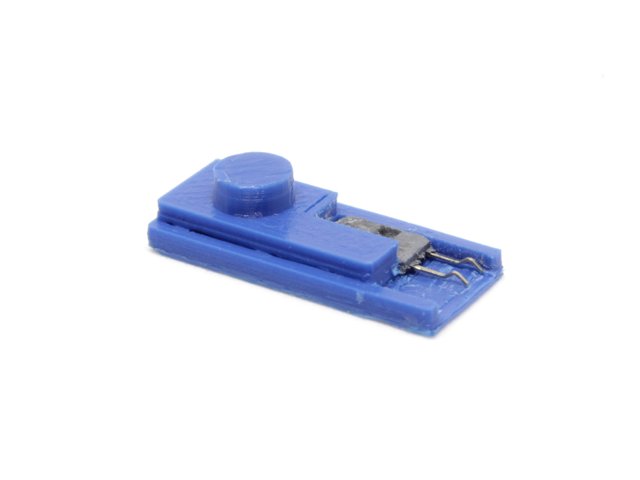 Once you have your RCM JIG in hand we can begin, and of course you are going to need a NINTENDO SWITCH CONSOLE.
Step #1 - Get Yourself if you do not already own it a good size Micro SD-Card! 64gb - 200gb etc.
Step #2 - Format your Micro SD Card to EXFAT
On Windows plug your card into your computer using a sd reader etc. In the search bar on the bottom type THIS PC, click on it, and you will see your card listed , Right Click on your card and select Format, and Select EXFAT.
If you are on a MAC you will have to figure this out yourself, sorry.
Step#3 - Put the SD CARD inside the switch, it goes under the kickstand on the back.
The SDXC card should promt the Switch to do an update that allows the larger cards to function with the Switch Console. DO THIS.
I also Recommend at this step if you plan to run game backups, I DO NOT CONDONE PIRACY, so I hope in the form only of Games you OWN only. I am on Firmware 5.1.0 being on this newer firmware is not an issue as the Mod cannot be patched via software/firmware updates. Go ahead and Update your Switch to the Newest Firmware.
If you do NOT want to update your switch you can try the guide anyway, I will not gurantee it will work as some games might not work on old firmware, also the sd patch might not work which would not allow bigger SD cards to function.
Step#4 You need to go to https://sx.xecuter.com/ Team Xecutor SX-OS and Download it
https://sx.xecuter.com/download/SXOS_v1.4.zip
You will also need the Payload File if you do not own the SX-PRO Dongle.
https://sx.xecuter.com/download/payload.bin
Finally you will need the Program for Windows to inject the payload, and get the Custom Firmware Loaded onto the Switch.
http://tegrarcmgui.gq/TegraRcmGUI_v2.2_portable.zip/ Download the latest Version shown.
Here is the Switch Homebrew Store
https://switchbru.com/appstore/#/
I Recommend to also download the
HomeBrew App - https://switchbru.com/appstore/zips/hbmenu.zip
and
AppStore NX App https://switchbru.com/appstore/zips/appstore.zip
Step #5 - Plug the SD CARD into the computer, make a folder called switch
Drag the unzipped/unrared files from the Homebrew, and Appstore NX into the switch folder on the sd card
Step #6 - Drop the boot.bin file from the SX-OS folder to the ROOT of the sdcard.
Place any Game ROMS aka/ .xci files onto the ROOT of the sd card as well.
Find Roms in the USUAL PLACES, I cannot and Will not tell you where to get them, However they are AVAILABLE.
Step#-7 - Place the SDCARD inside the Switch Console
Slide the RCM JIG Properly down the RIGHT side rail of the Nintendo Switch Console like this.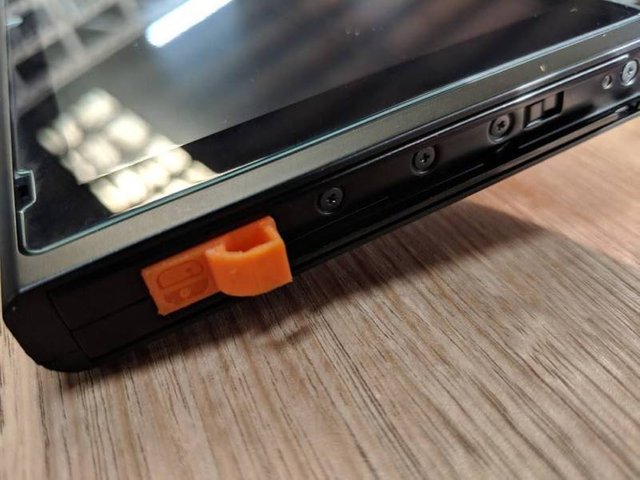 Step#8 - Run the Program you downloaded before called TegraSmashGUI
Click Settings Click ** INSTALL DRIVER** let the driver install.
Step #9 - Hold down the Volume UP/+ Button and the Power Button for about 4 seconds
The screen should REMAIN BLACK.
Now plug a USB TYPE-C cable into the bottom of Switch.
Step#10 - Inside TegraSmashGUI In the lower Right hand Corner it should be GREEN and say RCM OK.
The folder icon beside where it says inject payload, CLICK on that icon and Find the payload.bin file you downloaded earlier, and select it.
Now CLICK INJECT PAYLOAD.
If you did everything right the switch should display SX-OS on the screen.
When SX-OS loads click on - BOOT Custom FW
it will say you need a License.
Click CONTINUE
The Switch should Boot the Custom Firmware now click on ALBUM you may have to click twice
You will need to ACTIVATE your LICENSE which is tied to your Switch Console only. 1 Console= 1 License.
You will need to Purchase the SX-OS License, or the SX-PRO Dongle that also includes a License Code.
I chose to only purchase the License for SX-OS because modding the switch is easy without it IMO.
if you look on the Team Xecutor Website you can find all the places that are selling them.
YOU DO NOT need a License if all you want to do is run EMULATORS or HOMEBREW.
However if you want to Play Game Backups you WILL need a valid License code for SX-OS.
This is the video I referred to for some things when I first modded my Switch, you can take a look at this if you have any trouble understanding the Written Tutorial. Thanks
I hope this helps anyone that wants to mod their switch.
If you enjoyed this Post please UPVOTE, and it not have a nice day anyway.