The world's sweetest mangoes are harvested in the Philippines. Mango is the national fruit of the Philippines.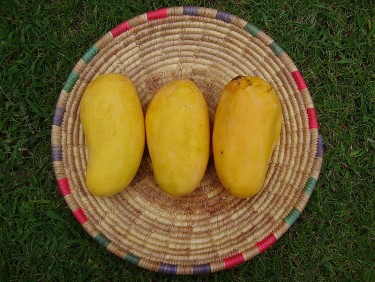 Its fruit is of export quality and has reached the markets of America, Australia, Canada, Singapore, etc. and even on the dinner tables of known people and institutions like the royals and the rich (reportedly served in Buckingham Palace and White House).Guimarasnons are so proud of its famous sweet mangoes that it explicitly prohibits the import of any mango product outside the island. This is to protect its own mangoes from genetic degradation and disease. So don't bring any mangoes in Guimaras in respect for its local. Beware! The local government also supports this by banning visitors from importing any type of mangoes to the island.In Guimaras, they have a research facility that studies their island grown mangoes. The Bureau of Plant Industry's National Mango Research and Development Center (NMRDC) at San Miguel, Jordan, Guimaras has a big-role in the advancement of the country's mango production.Locals are very protective of their mangoes. They are also the most critical as they offer only the best mangoes to their customers and guests by meticulously inspecting each fruit separating or even putting away the crop that is not sweet enough, too small or got any flaws.
Because of their love for mangoes, Guimarasnons has come up many and different ways in using and serving the fruit. There's the mango pizza and another is the mango ketchup.Making mangoes as a star ingredient, it gives a fruity and tangy twist for pizzas. It's not prepared like the usual "Hawaiian pizzas" where we find pineapples. Expect a totally different experience for your first bite.The mango pizza is a blend of saltiness and sweetness. It's perfect with hot sauce too! For mango-lovers and for those who can't get enough of its fruity and tangy taste, there's also the mango ketchup.Mango ketchup is rich in vitamins. You can use it in your pasta sauces just like the banana ketchup in Filipino-style spaghetti, as a condiment or as an ingredient in your dishes to give it a tangy taste.
The mango festival or locally known as Manggahan Festival is celebrated annually in Guimaras. It is the province's largest event of the year.In 1995, the Guinness World Records listed the Philippine Carabao Mango as the "world's sweetest mango". It is also the most delicious, tastiest and fiber-free cultivar of mango.
A Guimaras Mango
![guimaras-manggahan-festival-004-antoinegreg.jpg]
Guimaras Festival Mango
(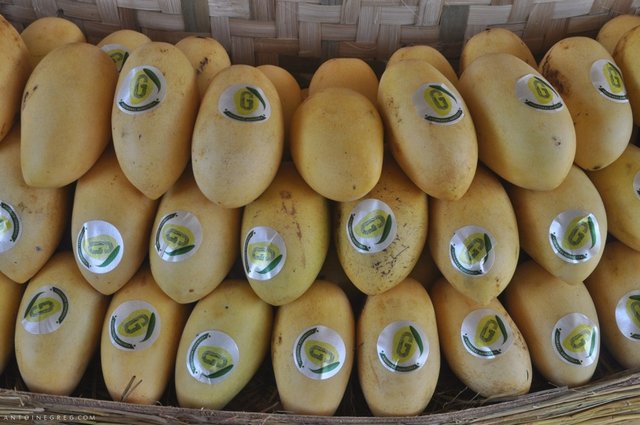 )![Guimaras' Best at SM City Iloilo Mango Festival 1.png]
Guimaras Capitol
(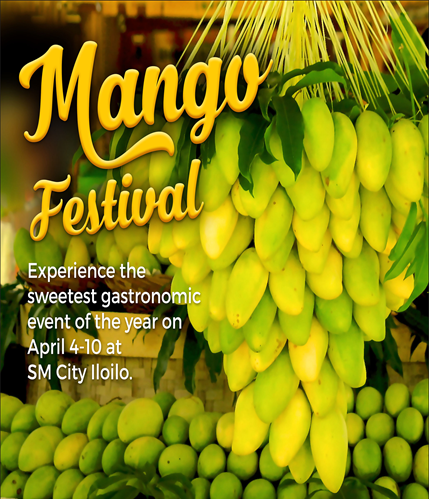 )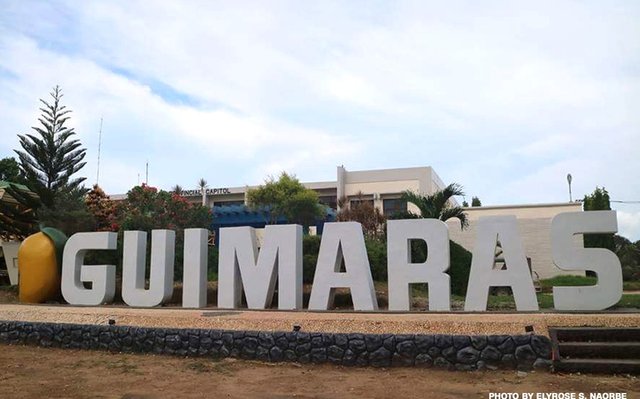 Guimaras island philippines