sWallet (Steem Wallet) - Update 0.0.4 - Design - EN
sWallet (Steem Wallet)
Hello everyone, today I present an update for the app sWallet. 
In this update mainly the design was renewed and improved.
The Wallet still needs NO active-key and will NEVER need an active-key.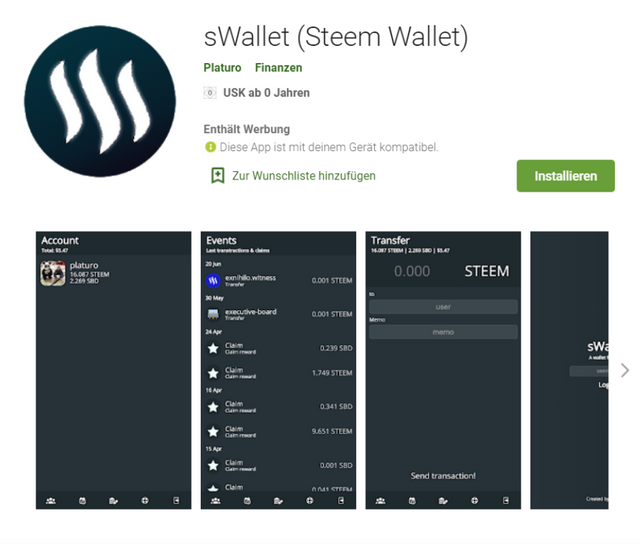 Next will be an update where you can send transfers with active-key directly from the app, as well as the function to store multiple accounts at the same time.
--------
Download Android:
-------
This article was written with dPublisher