Food Waste Pickup #15 | Donation from GothCon XLIII [2018.04.02]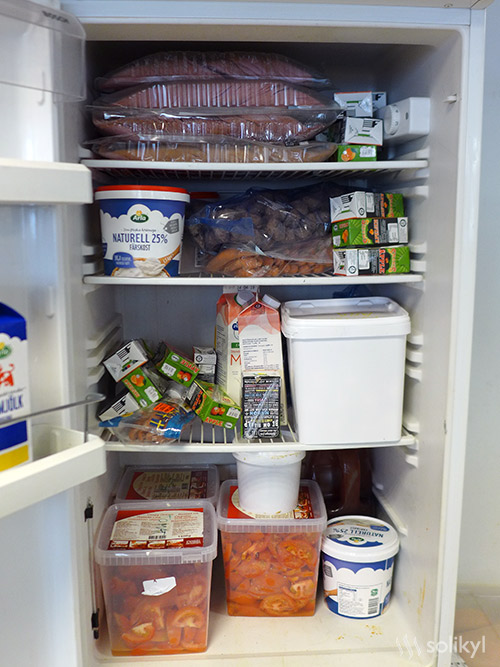 Too often, lots of perfectly fine food is being discarded after large events. Last week, we collected the leftovers from the GothCon event in Gothenburg, the organizers even deliver the food to Bike Kitchen by truck. The amount of food was too great for our bike cargo trailers.
GothCon is an annual gaming convention held in Gothenburg, Sweden every year around Easter. Its focus lies primarily on role-playing games (pen-and-paper as well as freeform and live action), card games, board games and miniature wargames.
https://en.wikipedia.org/wiki/GothCon
Big fat Thank you <3 to the GothCon organizers for the donation and for caring about food, people and our enviroment.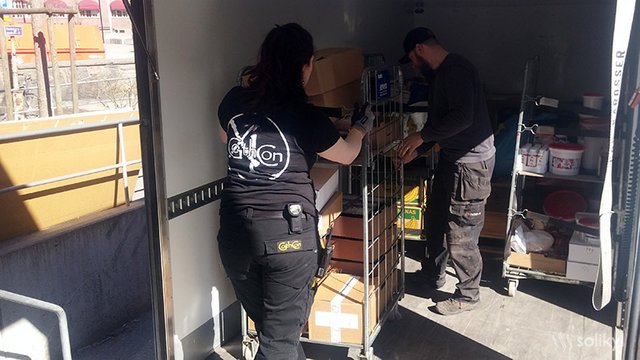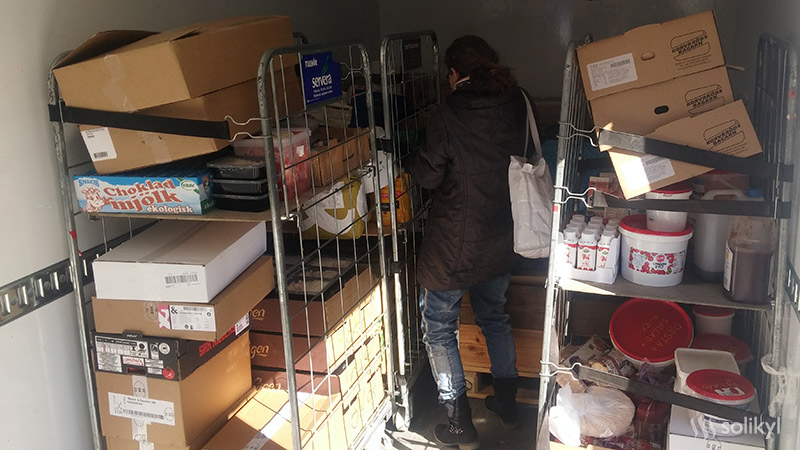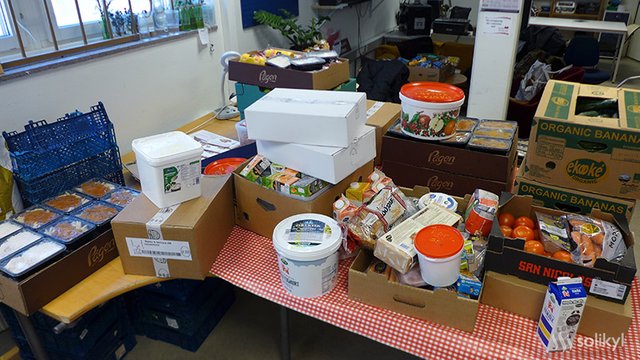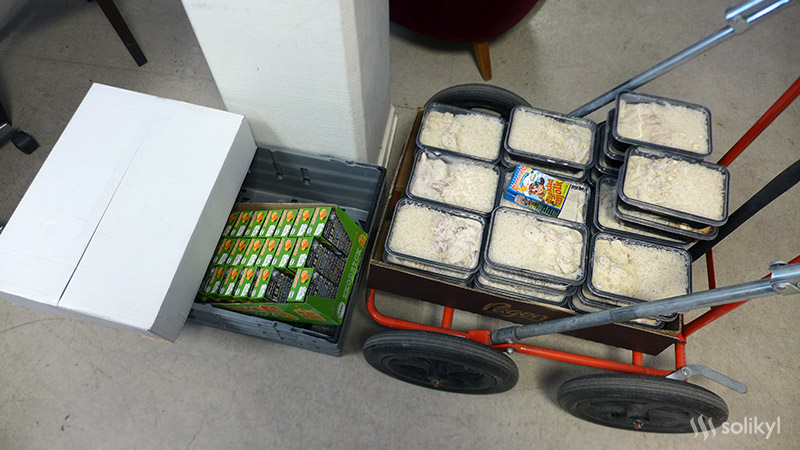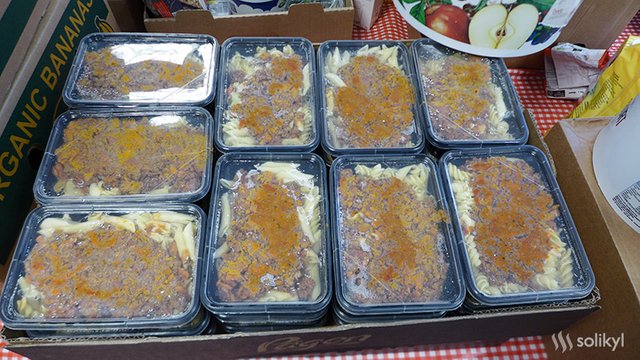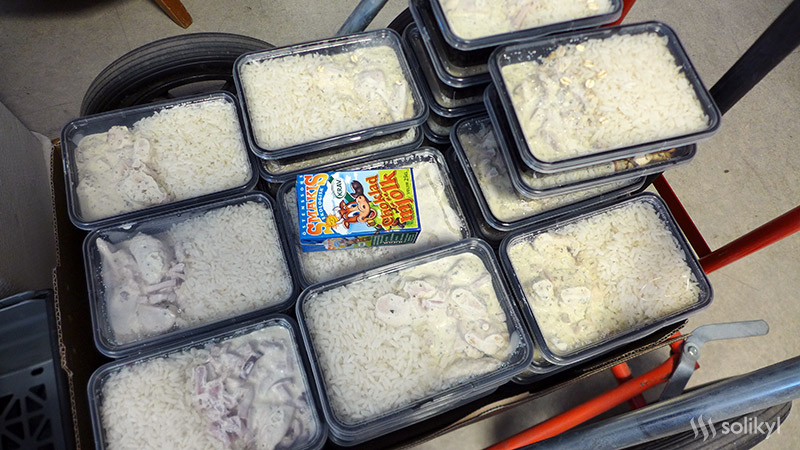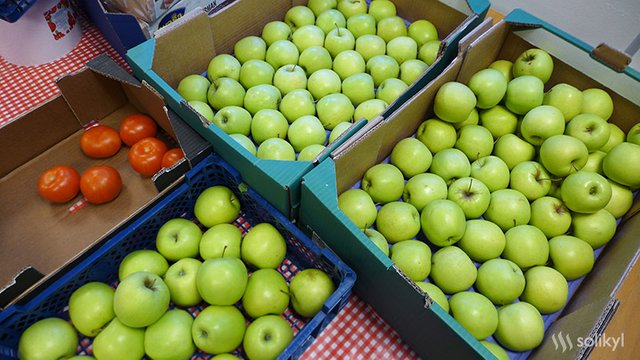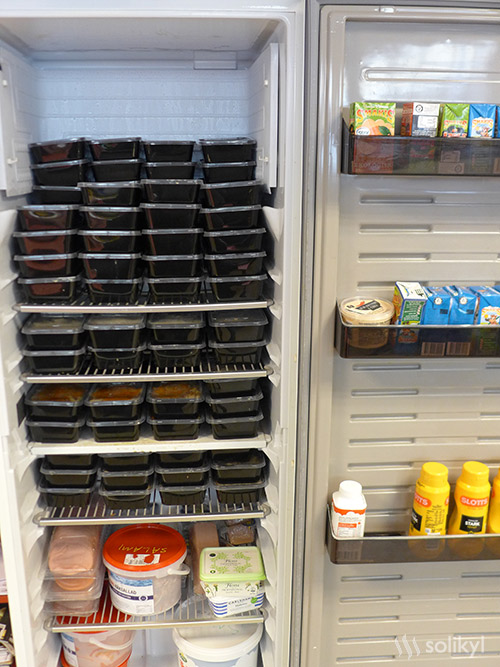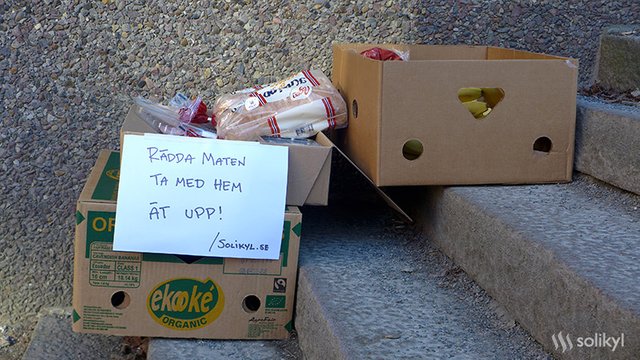 Days when we have large amount of food that wont fit in our two fridges, we place some outside the door for people to pickup. Sign says: "Rescue the food, bring home, EAT".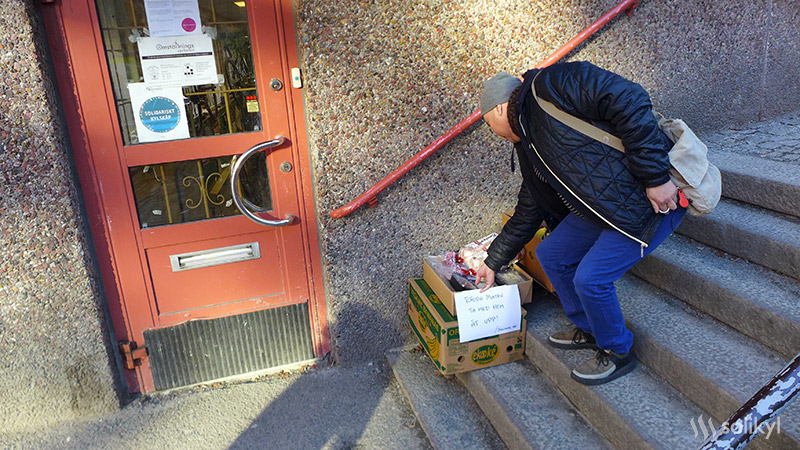 The same day 90% of all the food we received was saved.
---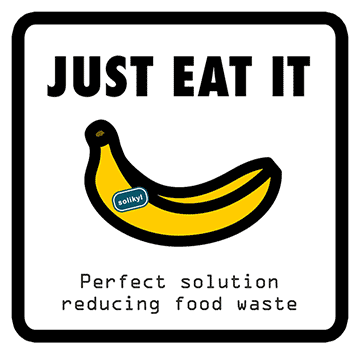 The aim of this post here on Steemit is to document the amount of food waste we can reduce by simply collaborating around a very basic concept, and hopefully inspire others to do the same. Just Eat It!
The Solidarity Fridge (Solikyl) is an open and collaborative project aimed at reducing food waste. Find out more in the post What is Solikyl (Solidarity Fridge)?.
---
Past Food Waste Pickups
@solikyl