Overfishing: Is this the end of the line?
52% of the world's fisheries are fully exploited, 25% are overexploited, and the rest are increasingly under stress from overfishing. The environmental impacts are clear – depleting fish stocks, destroyed sea beds, and the threat of extinctions; but what about those who are dependent on the sea for their income?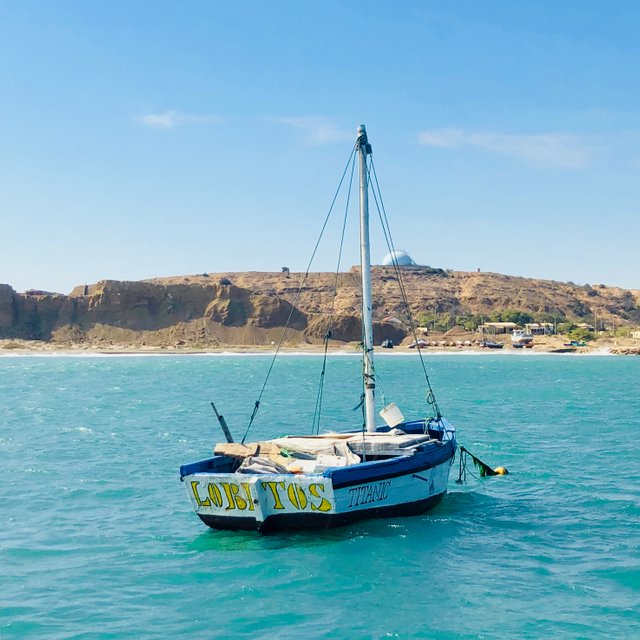 A Lobitos fishing boat.
As a small fishing and surfing village in northern Peru, much of the population of Lobitos relies on fishing products for nutritional value and employment opportunities. However, with the presence of illegal fishing on the coast of Peru from industrial vessels, warm waters from El Niño events, and a lack of enforcement of regulations from the state, overfishing is becoming an increasingly pressing issue for artisanal fishermen, many of whom rely on traditional line fishing.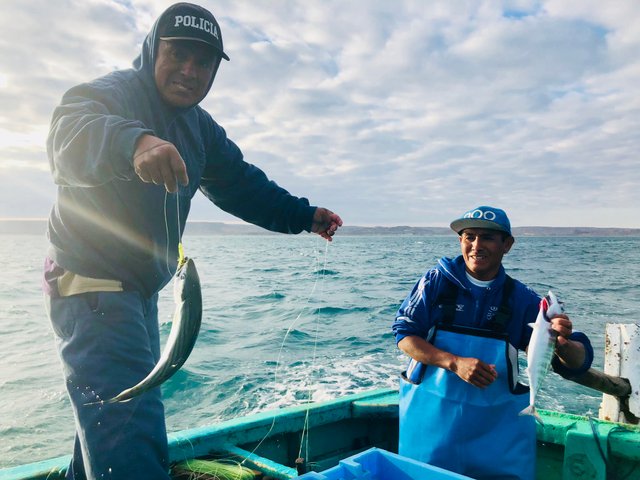 Local fishermen Tullio and Jorge demonstrating the traditional line fishing method they use.
Claudia Jenkins, a student from the University of Bristol, is carrying out research with @EcoSwell to gain an understanding of the impact overfishing and illegal fishing has socially and economically on the artisanal fishermen living in Lobitos. By conducting a series of interviews, the aim of the research is to understand the perspectives of the fisherman; in particular, whether they would recommend fishing to the younger generations, along with the improvements they would like to see from local cooperatives and from the state.
Post written by Claudia Jenkins
Photos by Jessa Clark
@EcoSwell is a for-impact, sustainable development organization based in Lobitos, Peru. Since 2014, we have been working everyday to help coastal communities thrive in unison with nature. All the revenue generated from our SteemIt posts go directly back into our projects. If you would like to learn more, please visit our Facebook, website, and follow us on SteemIt!