Seeking Sustainability
As a digital nomad, I navigate the impacts of my lifestyle with grit and grace-- ha! -- more like chaos and doubt. I'm a girl who longs for a simple home, but has no idea where that home should be located.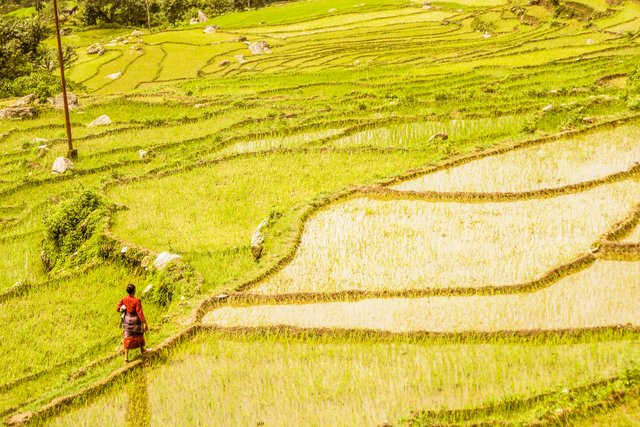 Image by Crystal Street, created while documenting post-conflict communities in Nepal in 2006.
I'm a girl who is acutely aware of the dramatic future we face with a crumbling environment and wants desperately to both actively participate in the movement all Monkey Wrench Gang-like and at the same time wants to live in a tiny house, off all the grids and live off the land.
Except, the only thing I can grow is basil and mint. My income comes directly from my ability to access wifi and I may or may not be deathly terrified of snakes.
Yet still, I harbor this vision of homesteading. Of learning to live off the land. Of finding a place that I actually want to stay for longer than 3 months. Of making a "living" within the Gift Economy. Of living a tiny and simple life filled with joy, time and organic goodies I've grown from seed to table.
I'm seeking sustainability. Without the knowledge, skillet or support system to do any of the above. I have hope that one day I'll figure this out. Hope that one day soon I'll find the place I'm meant to settle in roots and learn to commune with the land in a way this digital nomad has yet to do in her adult life.
I have hope that I'll make this happen and figure this all out before it's too late. Before the land says NO to humans forever. I have hope that my seeking sustainability will take me on a journey of wonder and growth.
Maybe my seeking sustainability journey starts right now.