Tan lines fade but the memories of summer last forever.
Oh yes, I fully agree.
Summer at my place means: heat, tons of sun protection and ice-cream, crowded beaches and few mellow waves for many surfers.
In Spanglish it's: Summer a tope 🌊🌊🌊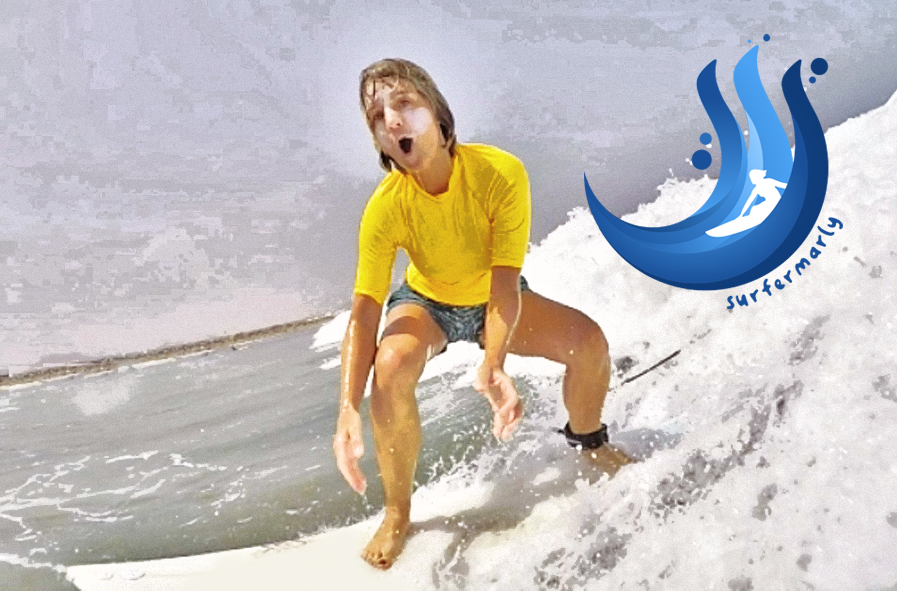 @surfermarly having a bad day
Vamos!!!
During my last surfing session I learned once more that "sharing is caring".
In high season the water is full of newbies and people who obviously spent too much time in the sun. They are literally on fire and catch everything they can, not caring if there are other people around or even already inside the same wave.
Enjoy "Summer a tope" - Another fun surf video shooted at my local spot 🎧
Btw: tomorrow I will give an update on Steemit's World Surf Map! If there are any surfers reading this, give me a call and I will consider you and your local spot on the map 🌎
Have you seen that girl with her longboard?
In Spanish I would say: "Chiquita cara!" (meaning: How cheeky!)
She looked at me, saw that I wanted to catch the wave, then paddled around me in order to take it on her own. I called her names as you can see in the video
I said the "P" word a couple of times, haha!
But then I just smiled and caught the next wave. I'm just too happy and chilled to fight for a wave and cause any artificial trouble in the water. Especially girls sometimes are like that, they just can't deal with having anybody "competing" next to them. Weird!
Oh holy serenity of mine, I love you much 😆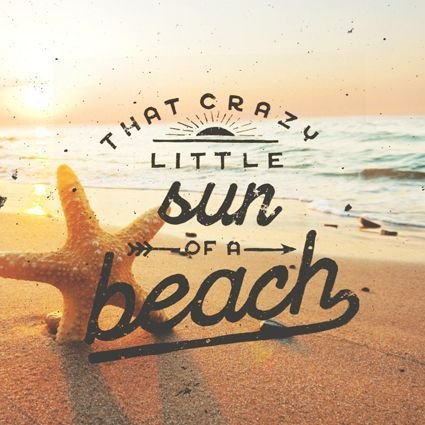 Have a great day, peeps!
And remember: A smile is ALWAYS the best reply.

Marly -
Snapshots 📷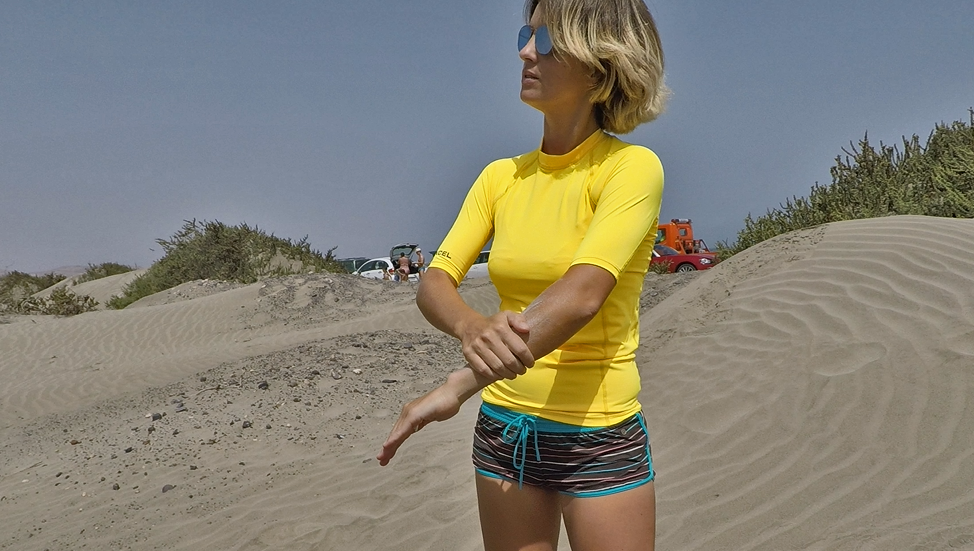 Getting ready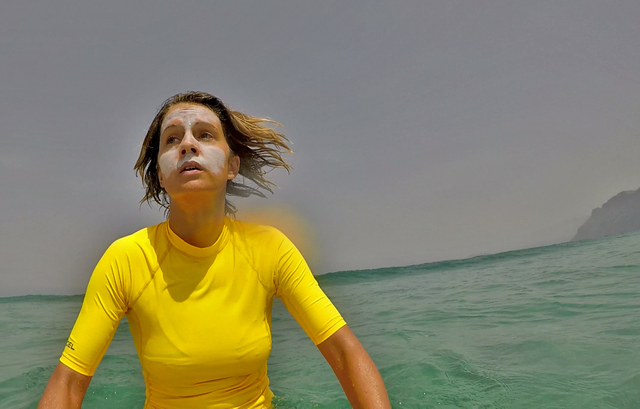 Checking the horizon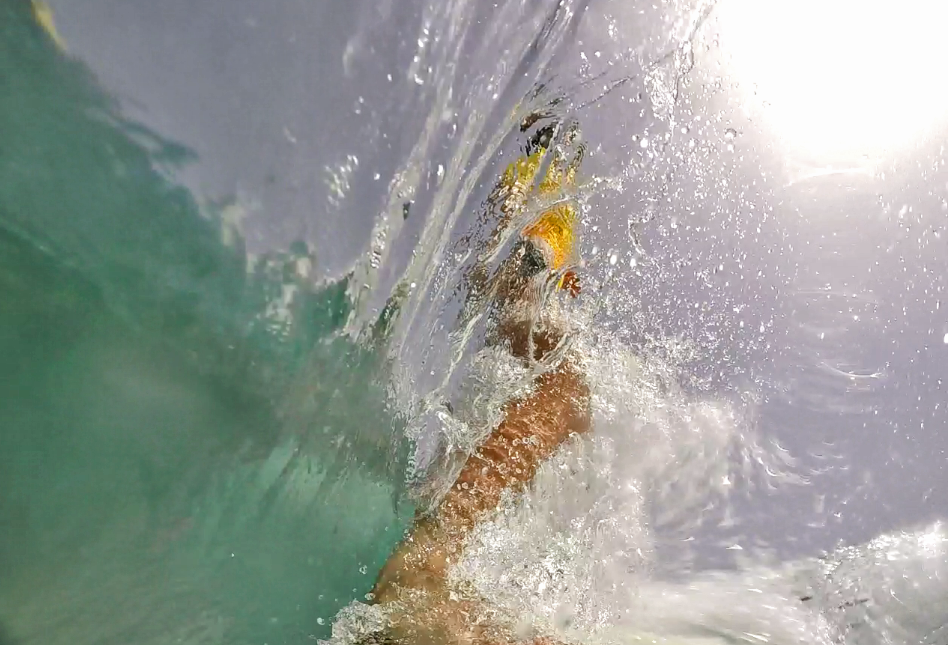 Inside the wave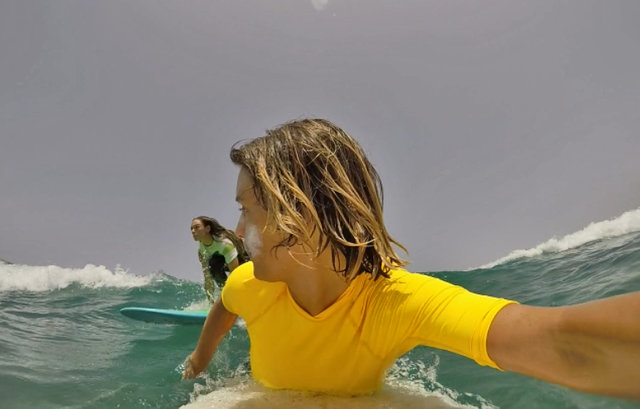 One of these wave thiefs!!!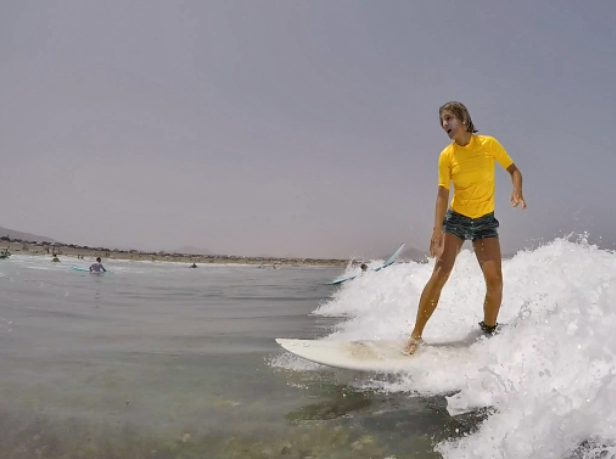 Posing for the photographer at the shore
Original content. Quote found on pinterest.com.