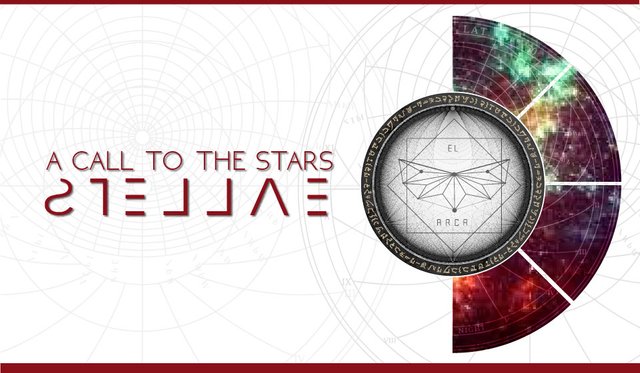 It's been almost two months since we started this work as curators for the Hispanic artistic community, being an appendix of the @elarca project. During all this time we have performed daily curations directed by @juandvg and under the supervision of @zaxan which seek to give support to these small artists who leave so much work, effort and dedication in their works and are often little rewarded.
We consider ourselves a space for undertaking healing in order to reward artistic talent where our objectives seek to give value to the creations and expressions within the blockchain, but given how recent we are as an initiative, we have a voting power and a minimum support, with which the rewards we are able to grant are almost null, but nevertheless are of total gratification for the authors who constantly thank us for being aware of their works and at least give that minimum support to such exceptional work.
As many know, the STELLAE seeks healing team:
Encourage Hispanic artists.
It performs a better review of artistic content.
Select artists and art for our publishers Partenón and Museion as a diffusion measure.
Invite the improvement of community content.
Seek the participation of users in the community.
To allow the creation of greater rewards in the future to bring the blockchain to the world by carrying out social artistic activities financed with the income collected by the project in support of emerging artists.
In this way we not only want to be able to "cure" a content, but we also want users and creative minds to understand the importance of community participation and feedback, always guided by the macro objectives of the ark project. Read more...
Valuing art


To date (Period August 28 - October 04.), a total of 30 daily curations have been performed giving support to more than 120 Steemians artists with original content, however the vote of our team is currently a "symbolic" vote motivated to the minimum rewards we generate through our account and our curation trail, however this small vote has served to encourage other curators with a high voting power to cure the content discovered at first hand by our team.
What are we looking for now?
Maybe the applications come and go inside the blockchain. Many are the users who initiate projects for the Hispanic community and many are those who end up disappearing after a short time which makes the majority of investors a little distrustful. However the ark is a project that has grown a lot in these last 8 months and that same effort and work has achieved the support of great people and projects such as @curie, @steempress, @bluemist, @steemcreative, @isaria, @swelker101, @jrswab who help us generate contests for artists, however we want to have a way that also allows us to support through one of our objectives which is curation, as well as being able to self-sustain activities that can be done outside the blockchain. Therefore, we ask to the people who have followed our trajectory or who are eager to support a great project to think about it:
a._ Delegating: this means would allow a greater power of vote which will help us to support in greater measure the Hispanic artistic work and at the same time it would help us to support ourselves better as a project.
b._ Supporting our trail: many investors are sometimes a little skeptical about whether or not to support a project with delegations, but today there is a more feasible means for them which is the use of trails through Steemauto. No matter what percentage of votes you apply, support will always be received.
We hope that this information will be to the liking of many and we can receive the necessary support for this team to continue growing. We are excited to hear your opinions so they are also welcome in the comments booth.
We invite you to: