Im only 18 days as steemer ,so im asking what is witness or witnesses at steemit?im wonder why what will be thier part or help to steemit?
On my first day as steemer,@surpassingoggle is familiar name that i heard,so i follow him eventhough i never meet him in person but in following him,ive learn a lot,for being steemer,,but little by little i know what witnesses will be thier part in steemians community. As far as i know witnesses will help the new steemers or old steemers. And they will be a big help to our community.they are also thier own money to pay for the safety of steemit!
I know thier idiology and i know as one the new steemer they will help us to promote and reestemed our post articles to gain upvotes and motivate us to continue our passion as blogger,steemer and proud filipino steemian!😊🙌💪!
So i recommend @steemgigs to vote as witness of steemit for our own good as steemer!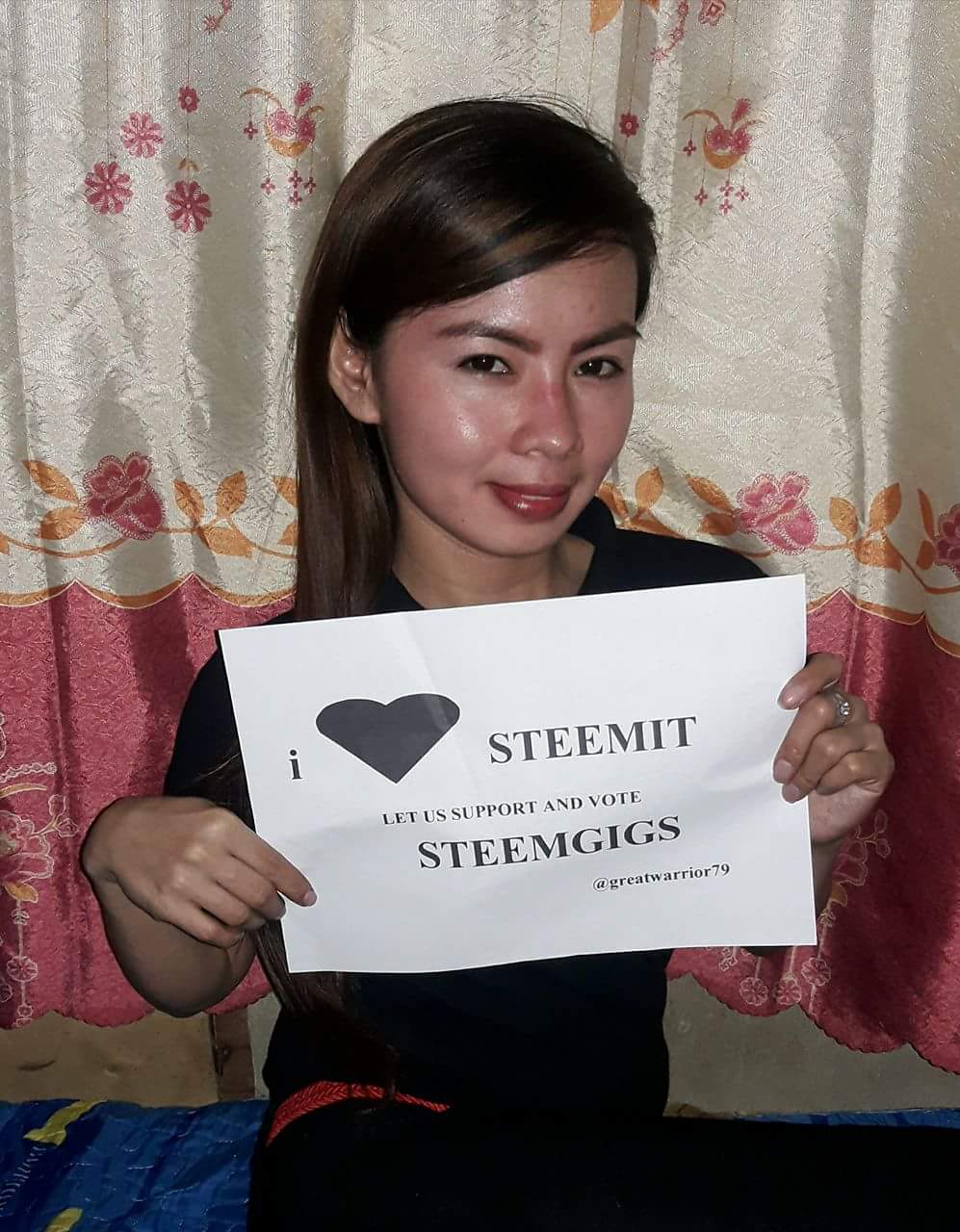 Do a favor to our community!as i do if im blessed here in steemet i will help also as @surpassingoggle as well.
How to vote:
1.) - Go to https://steemit.com/~witnesses
2.)- Scroll down to bottom, and type in steemgigs and click vote. (You can only vote once per witness if you try to vote again the original vote will get deleted.)
steemgigs.png
3.)- Come back here and tell me you voted for him ;)
You can follow me also ,upvote,comment @greatwarrior79