Superior Coin has just been listed on Coin Market Cap. What incredible news for the Superior Coin Community.
https://coinmarketcap.com/currencies/superior-coin/

Shortly after the listing the price started to spike on btc-alpha. In one hr the US Dollar amount traded in the last 24 hrs went from 80K to 686k.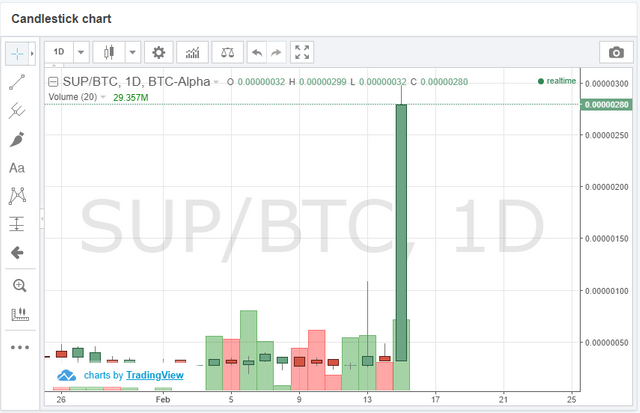 You can get SUP on the following exchanges.
https://btc-alpha.com/exchange/SUP_BTC/
https://www.southxchange.com/Market/Book/SUP/BTC
https://stocks.exchange/trade/SUP/BTC