Travel with Tara : Sun Thursday : A colorful Sunset!
This photo was taken in the Petrified Forest National Park, USA.

There's something about the sun setting or rising that makes me go all quiet.
Not that I talk a lot in the first place.
Did you ever notice that moment of calm just before the sun sets?
Or is it just me?
 
Every road trip I have ever been to, I made sure I would stop the vehicle somewhere and watch the sun set! It's just mesmerizing!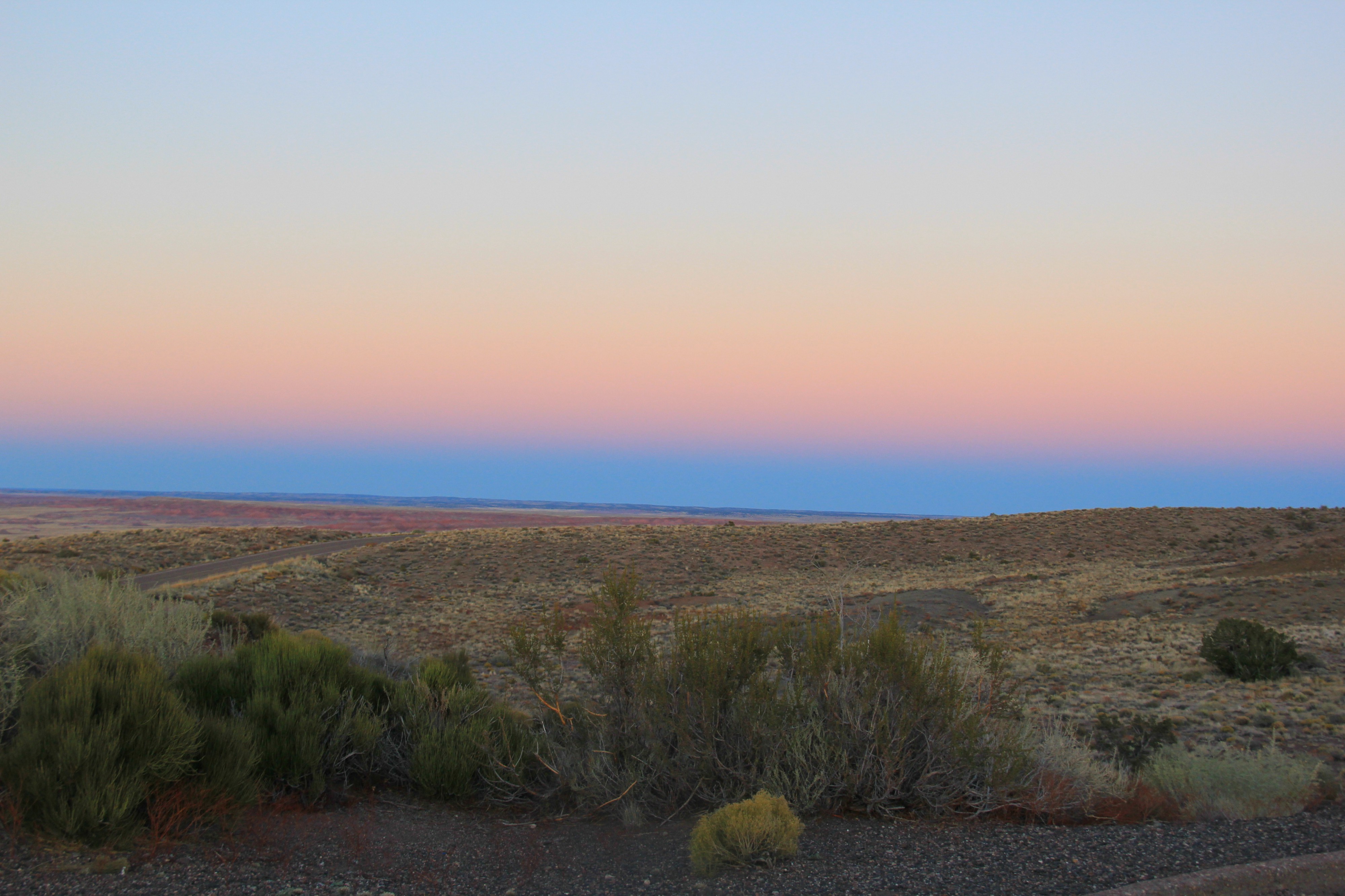 Thank you so much for reading! I post travel pics and some amateur art work. If you like my work, Please upvote, comment, resteem and follow! Steem on!