Sun Thursday - Laos at the Edge of The Mighty Mekong River!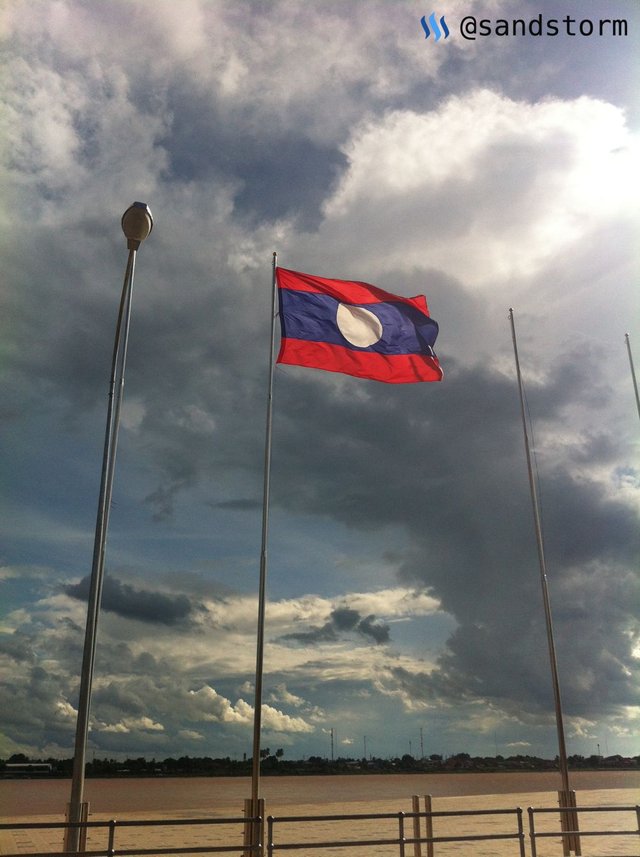 The Sun Always Shines On The Mekong River, as it is 'The Mother of All Rivers'.
Standing in Laos it is easy to enjoy another fine SunThursday. The sun and clouds are in a constant state of flux in this tropical Southeast Asian country. Vientiane, the capital city is situated on the bank of the Mekong River and across the way you can see Nong Khai, Thailand. The promenade is often times full of people walking, exercising and socializing at various times of the day, especially when the sun isn't in full effect. So there is a lot of quiet open space to enjoy if you can brave the heat, sun & humidity!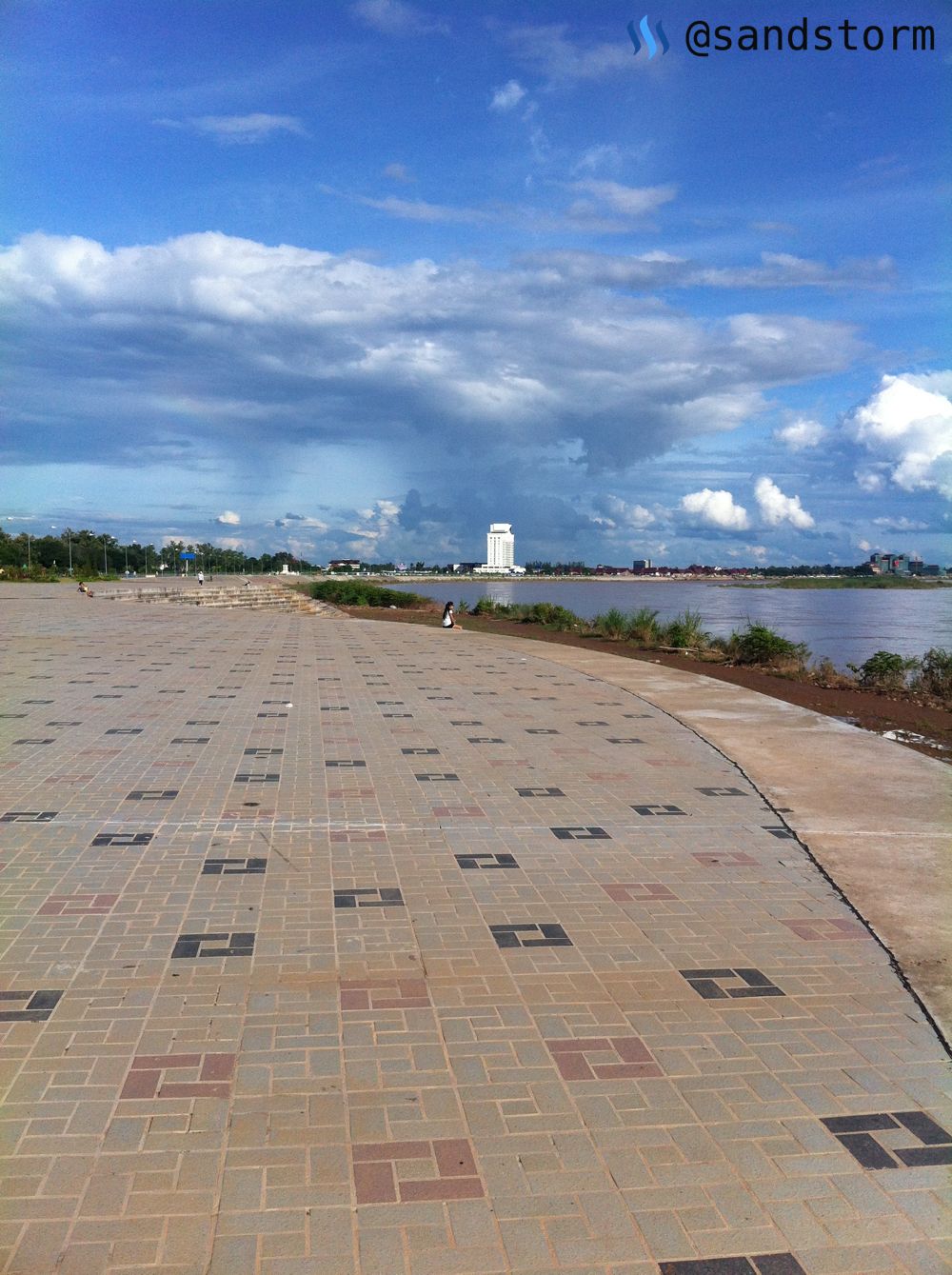 You will see a market start to be setup in the afternoon hours, and it goes into the evening. A great place to browse around and buy some small souvenirs or a tasty Laotian snack treat.
I hope you've enjoyed this Laotian spin to the Sun Thursday initiative!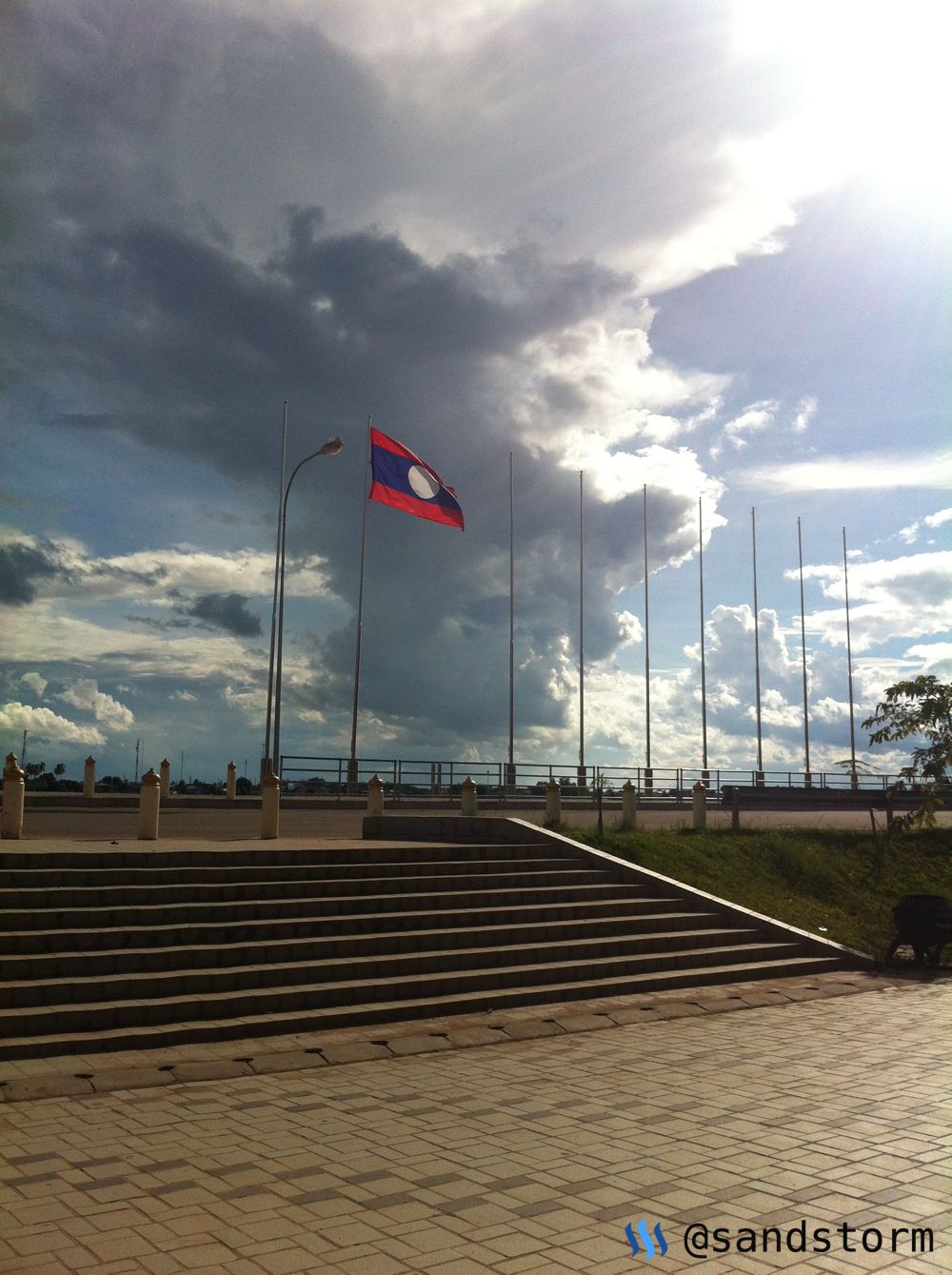 Who's Been to Laos Before?
---
Be sure to check out all the
Sun Thursday
photos and stories.
---

Hit that FOLLOW button:
Steemit:
@Sandstorm
Twitter:
@Sandstormweb