#steepshot *SunThursday Challenge*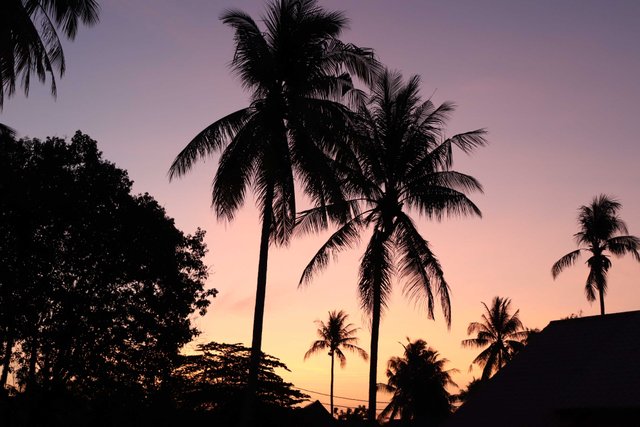 ---
Here is my entry for the Sun Thursday challenge by @uwelang. This morning I went to the beach to take some photos and came by these palm trees. The sun just rose and lighting looked beautiful. I did not add any filters.
Dies ist mein Post für die Sun Thursday Challenge von @uwelang. Ich bin heute früh aufgestanden um ein paar Schnappschüsse am Strand zu kriegen und kam dabei an diesen Palmen vorbei. Die Sonne ging gerade auf und das Licht war perfekt. Es waren keine Filter nötig.
Shot with Canon EOS 200D.
---