Golden Hour in Havana - Sunthursday
Golden Hour in Havana
I took this picture in Havana, Cuba, a few years ago. I meandered around and found this place next to the huge Capitolio. The picture shows the Chinese Entrance Gateway (Entrada al Barrio Chino) to Havana´s Chinatown. Quite a surreal place.
Dieses Foto habe ich in Havanna, Kuba, aufgenommen. An dem Tag bin ich in der Nähe vom Kapitol herumgelaufen, als ich plötzlich vor diesem chinesichen Tor stand, hinter dem sich das kleine Chinatown von Havanna verbirgt. Ein wahrlich surrealer Ort.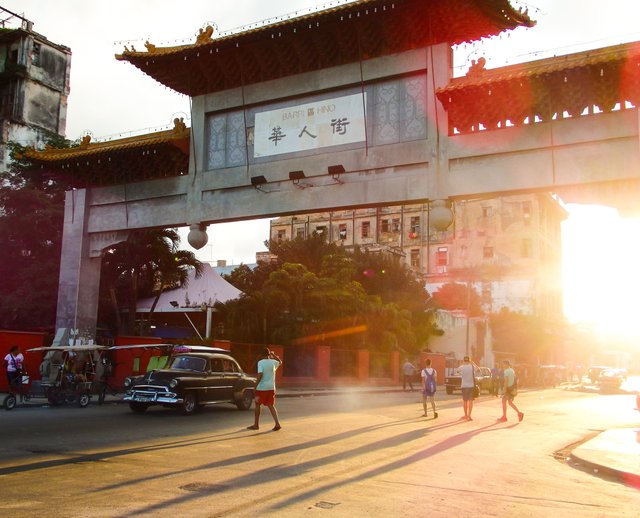 This is my contribution for the #sunthursday challenge initiated by @lizanomadsoul .