I'm really not doing to well with this blogging thing, missed another one last week (and also my #MeatyMondays & #WysJouVleis last week). I wish I had a good reason, but the truth is that I was out partying too much... OK, and a bit of work in between.
Working?
Yeah, Yeah... I know that calling what I do work is a bit of a stretch... but it's what I do :P
On Sunday it was Park Acoustics... and if you follow me on Facebook/Twitter/Instagram etc., then you'll know that Park Acoustics is a monthly 1-day music festival, and I have a food stand set up there to feed all the hungry festival-goers.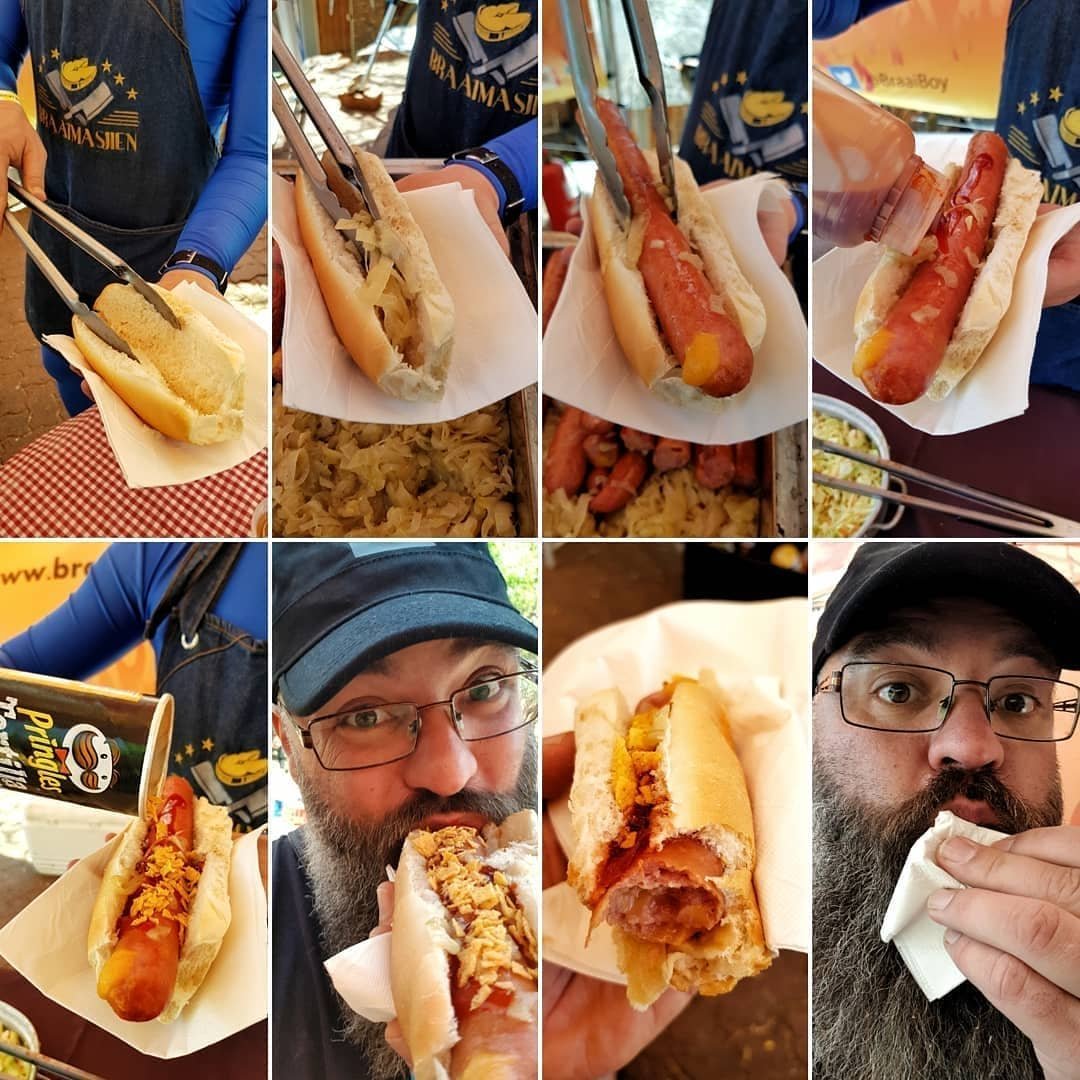 Footlong Cheesegriller, Homemade Jack Daniel's Sauce and topped with crushed Pringles for the crunch... YUMMY!
view on Instagram

I had originally planned to do the first ever
STEEM for Real-World Food
sale in Pretoria on Sunday, but unfortunately the only other Pretoria Steemian that I know is
@CraigCryptoKing
... and he couldn't make it... :-( We'll just have to try again at the next one ;-)
Steem for Food?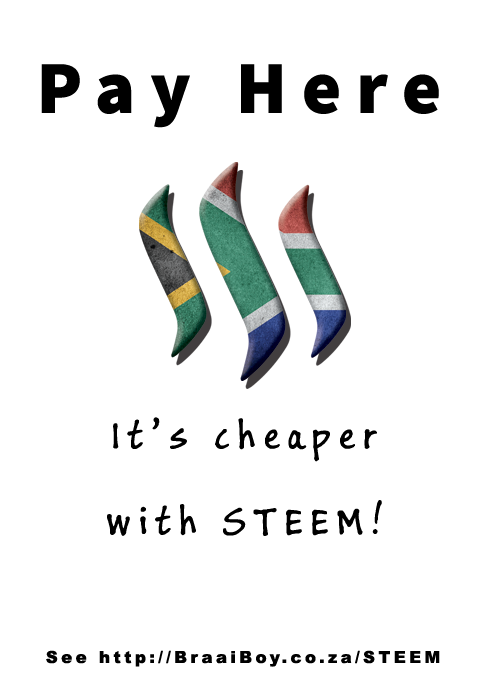 I'm REALLY loving Steem as a platform for blogging... despite not being a regular poster. At least I post here more than I do on my own blog :P
Anyway... loving the platform, and I hope to get a shit-ton more Pretoria folk signed up (The majority of Steemians seem to be from Cape Town, and well... we can't let them win)... Gonna offer free workshops, walk people through an instant sign-up and sharing some tips, sign them up with some cool programmes that I've come across etc.
Once signed up, these new Steemians will be able to attend my events and pay for food using STEEM... and if they do so, the price when converted back to Rands will be way cheaper.
Well, that's the plan anyway... If you have any friends in the Pretoria area that you think would like to get involved... then please hit me up on discord @BraaiBoy#4913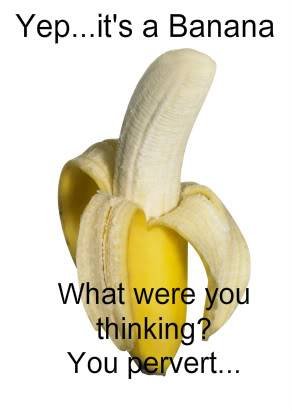 Show Me Your Banana
The after-party carried on for some time... 2 days more in fact... but I eventually did make it back, and then it was time to do some filming. My good friends and sponsors, Chad-O-Chef - http://www.chad-o-chef.co.za , wanted us to give away some braais... so we shot a little promo video for that as well as another episode where we judge the difference in taste between steaks braaied on charcoal, wood & gas.
The #BananaForScale comp will be going live tomorrow, but in the meantime mentally prep yourself to "SHOW ME YOUR BANANA" ;-)
Where's the Sunset?
Well... It's still mid-morning while I'm writing this, so this week's sunset comes to you courtesy of my good mate and BraaiBoy TV cameraman: Donsie Herbst.
Lekker! Wishing you all an awesome week.
\m/
---
UpVotes & ReSteems are held in high (e)steem :P
If this post is older than 7 days please support by upvoting my latest post
---
All my @dtube videos here:
Connect with me on Social:
Steemit: https://steemit.com/@braaiboy
Facebook: https://www.facebook.com/BraaiBoy
Twitter: https://twitter.com/BraaiBoy
Instagram: https://www.instagram.com/BraaiBoy
View Printable Recipes on my website:
http://braaiboy.co.za/braai-recipes/


footer by @bearone for #TeamSouthAfrica



animation by @zord189 for #SteemitBloggers