A Different Kind of Sunset...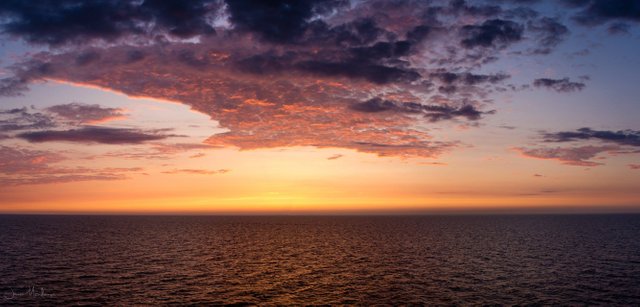 Have you ever experienced a sunset from a boat or cruise? It's one of the most inspiring things ever, as inspiring as from a plane as I posted few days ago.
You can definitely lose your gaze with such view, and the breeze and smell from the sea definitely complements it!