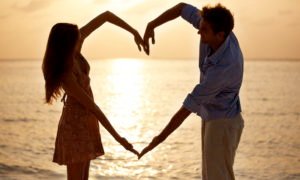 There is no summer without memory,
a summer in which the waves bring laughter,
and take the laments.
Burn the white sand,
Burns the skin on your back,
and it burns the breeze that kisses.
In the distance,
of a turquoise sunset,
and the salt water.
And between so much summer,
your looks refresh me.
Our bodies dressed,
our bare feet,
our hands covered,
We are on a deserted beach,
and the night is cooling the stars.
Is the summer,
what the sea does,
even the kisses it takes.

I hope you like it, vote and leave your comment.
The image was taken from the web.-