Adromischus are quite a variable group of succulents belonging to the Crassula family, which means that they are related to Jade trees, and cotyledon plants, among others. They are very easy to grow and propagate from leaves.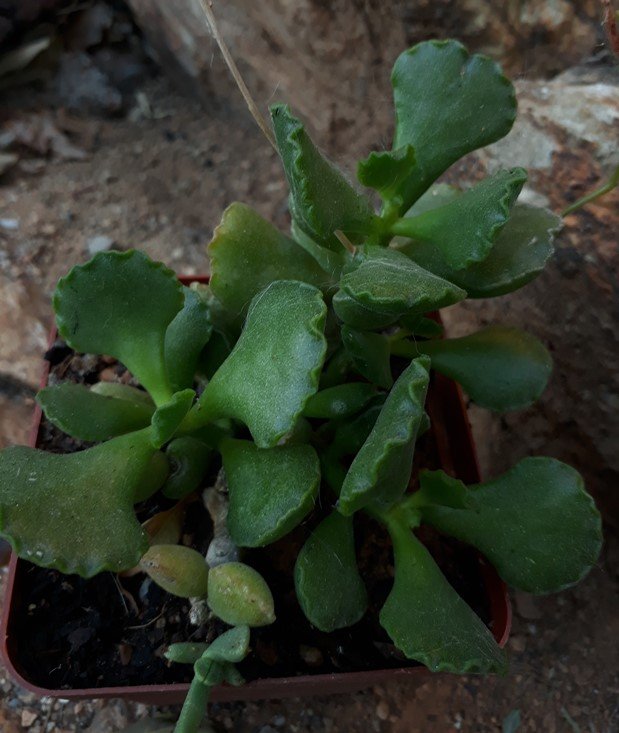 Adromischus cristatus var. zeyheri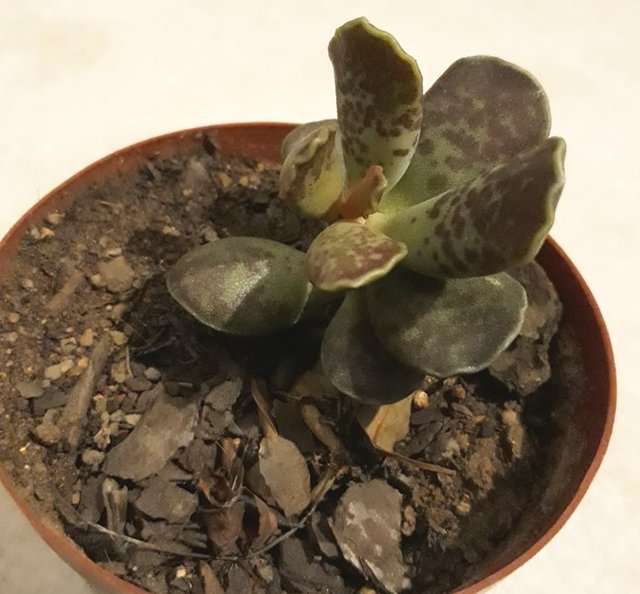 Adromischus cooperi is also called Plover eggs because of the speckles.
Some of them have fan-shaped leaves: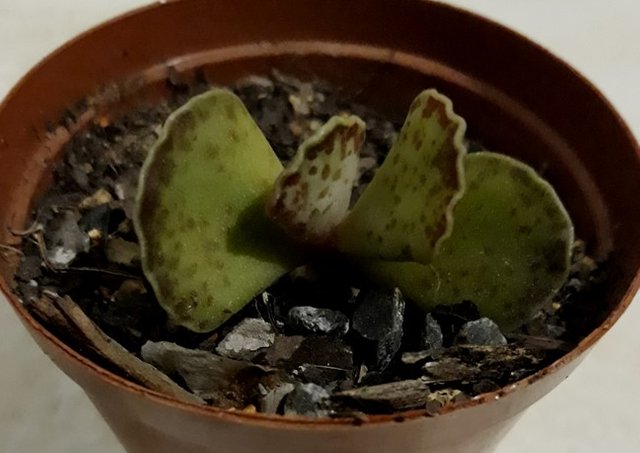 Others are egg-shadped: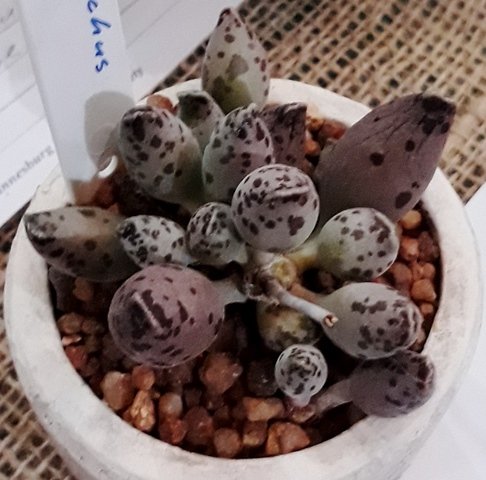 I only have some of the common species, some of them are truly weird-looking, like this one. I am going to order some seeds and try and grow them.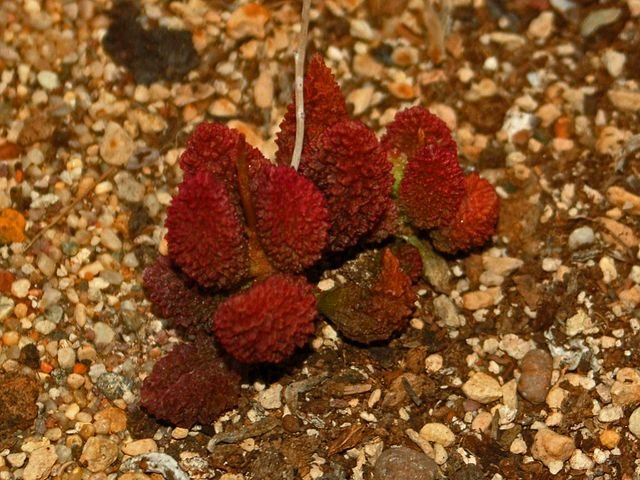 Source: Wikipedia, by Hectonichus - Own work, CC BY-SA 3.0,