On Saturday, one little haworthia popped out, It's one of the Tulista pumila seeds and it has been growing well but otherwise, there has been no other germination so I'm presuming that the Post Office killed my seeds. I'm disappointed but my seeds from my own crosses will be ready in a few weeks and then I will sow some more seeds and see if these are more successful.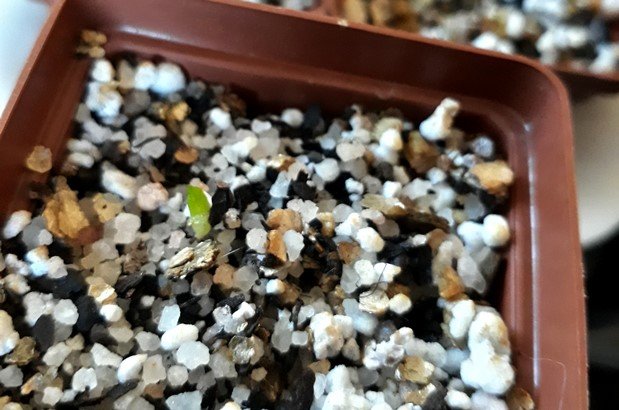 On the other hand, it seems like the Post Office treatment was good for the Hoodia gordonii seeds, most have the seeds have now germinated and there are close to 40 seedlings. Now to keep them alive!
Various people have told me that they can't keep Hoodia alive but the mistake that they all seem to be making is watering in winter. Apparently that's fatal for these plants - it's confusing because they are summer growing succulents but they are found close to an area where winter growers are more common.