A day for succulent (therapy).
Today was a rough day. I woke up to the sound of my phone vibrating (isnt that the worst? I thought silent was supposed to be silent...) and just couldn't shake the anxiety this morning. I can't quite pinpoint what it is, but I decided to immerse myself in a little succulent therapy today and finish off the chandelier planter I've been working on for what seems like forever.
In hindsight, this would have been an awesome process post I would have really enjoyed sharing with you all but I am just thinking of it now, lol. After multiple Home Depot trips, a few days of spray-painting and a blind stab at caulking with a product that turned out to not be so caulk-y, I decided today was the day I was going to plant it up. The pots are still a little wobbly, but when I pick up the entire piece by the top and shake it, everything stays together. So for now, I'll leave it be fore a few more days and if it's still in one piece by then, Ill attempt to hang it.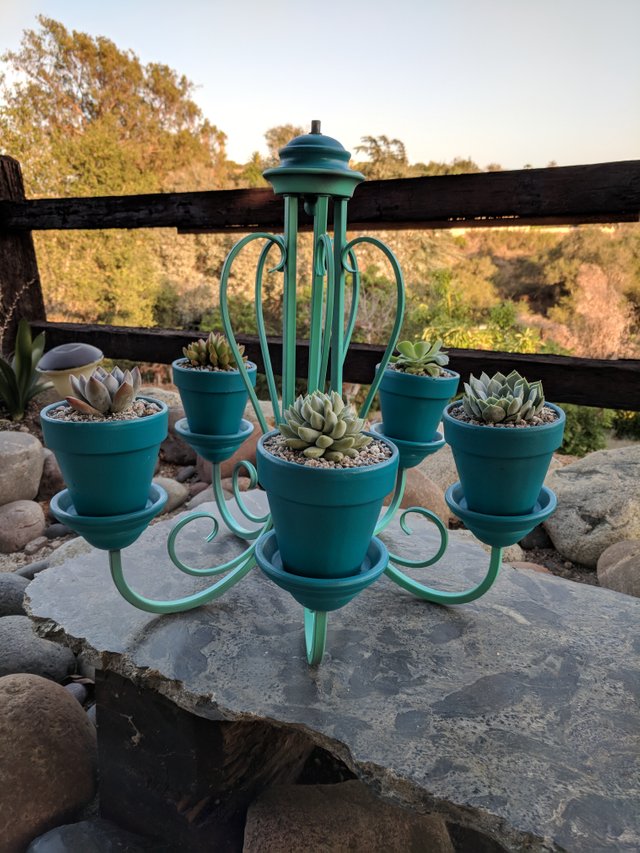 Next on the list was to take care of all those pesky bloom stalks. They're gorgeous, but I noticed one or two starting to gather aphids and the length of others were making the mother plant look weird.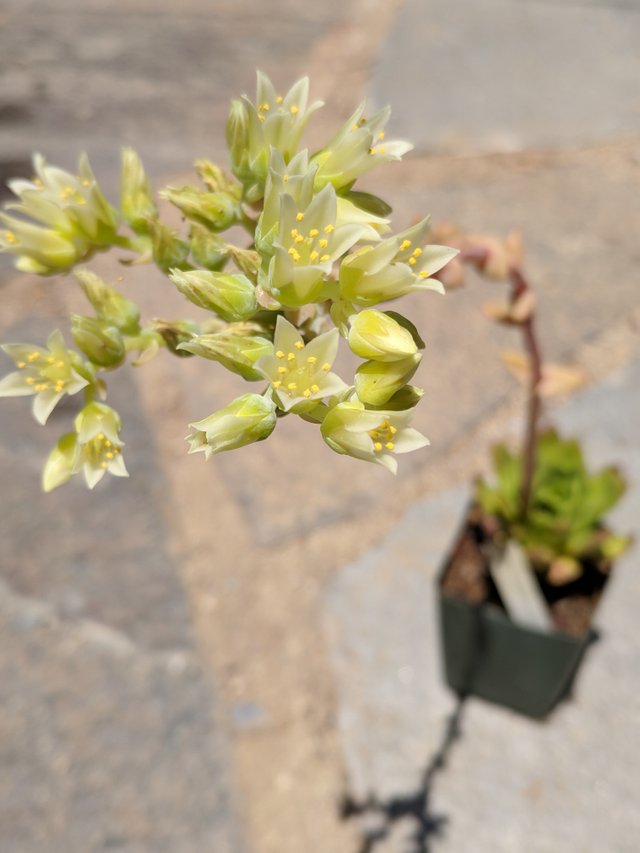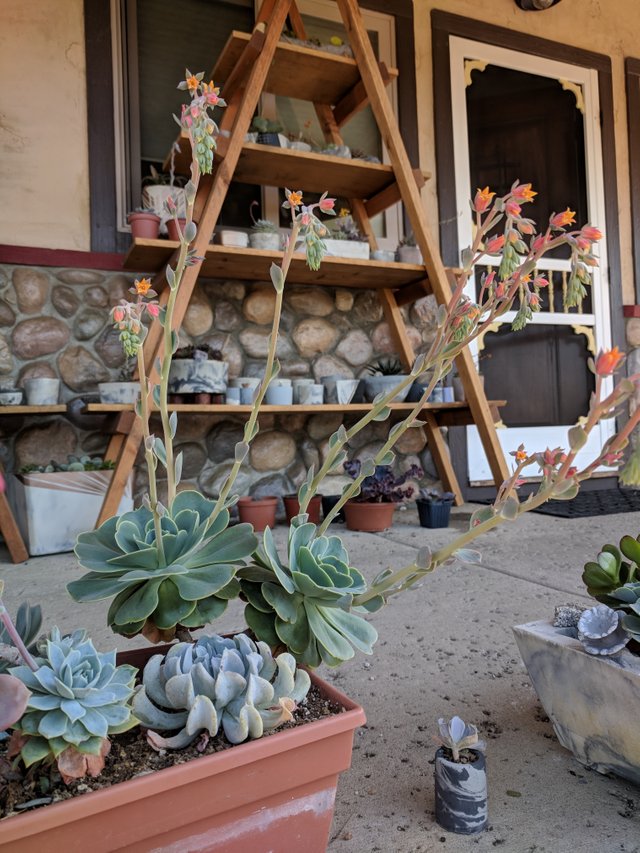 I always save my stalks though - you never know what might pop out. Check out this guy - totally fried, but she's got four pups. I doubt they'll make it since they're not showing any roots and are starting to look wrinkly, but you never know!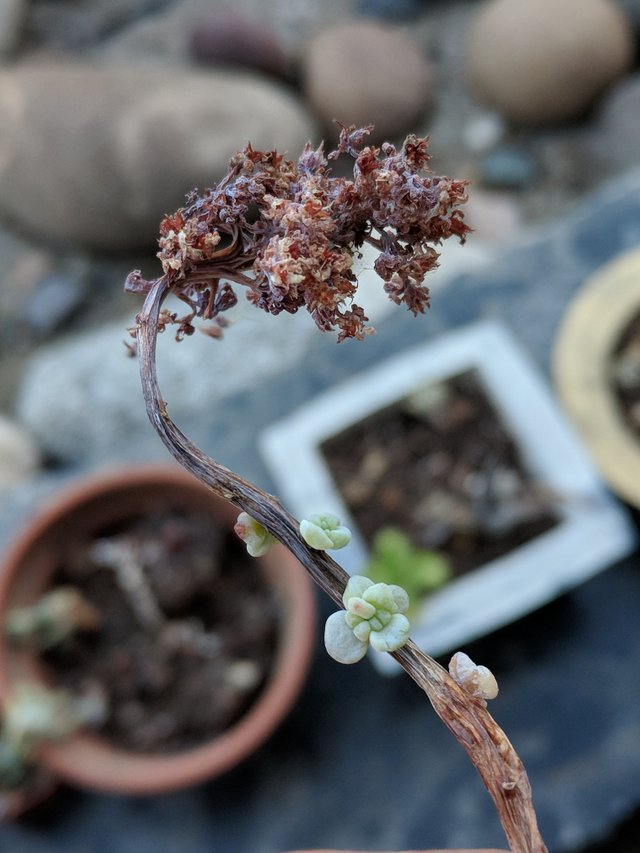 Finally, a little garden maintenance which isn't much for these succulents. I took out some of the old, dried leaves and that was it. This guy is crested, and has such a unique shape but he does tend to lose a lot from the way it grows.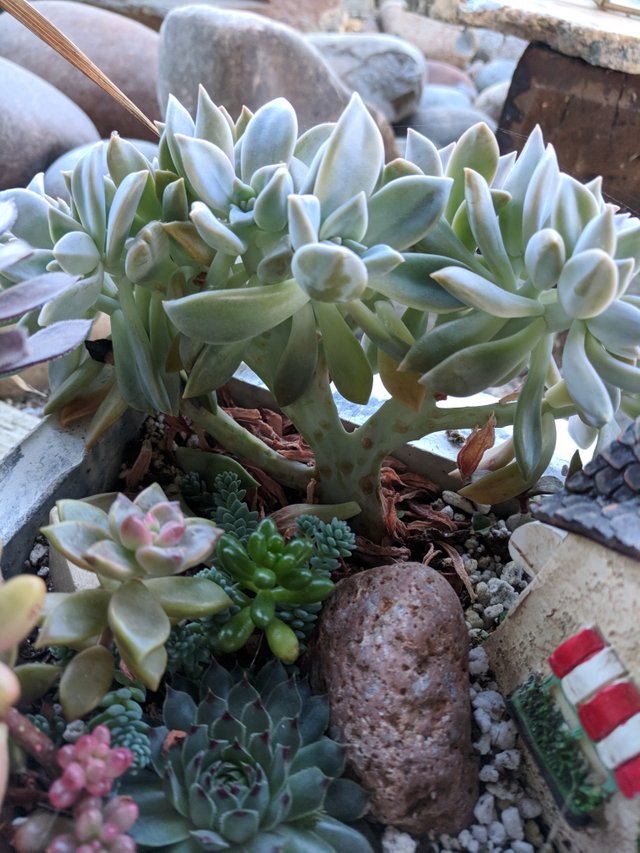 The fairy garden is starting to outgrow its pot and will need to be re-planted soon. Hopefully I can keep this guy's farina in tact, he's pretty near perfect right now.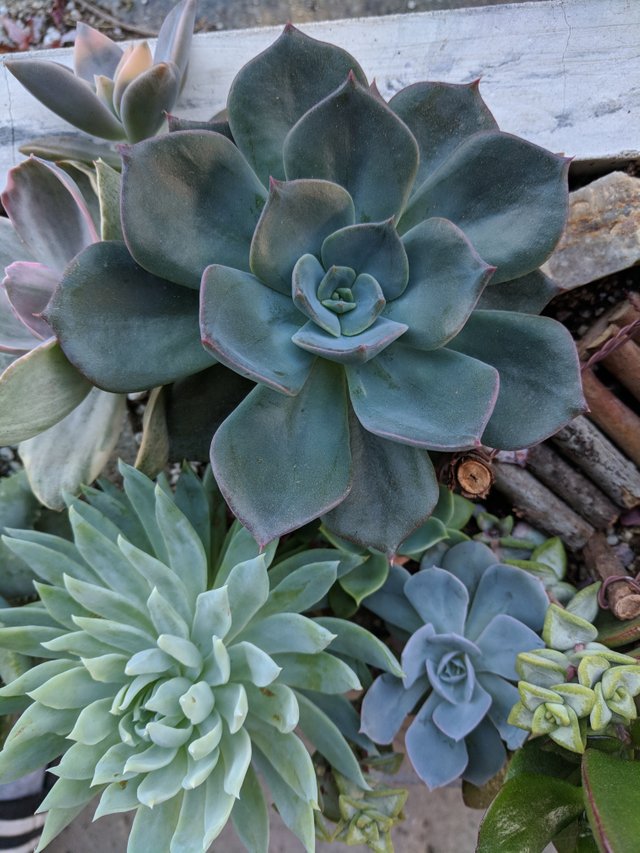 Have you seen these before? Common name Chinese Dunce Caps. For some reason, they're really in demand right now and I saw someone selling them online for $22 for a 4" pot!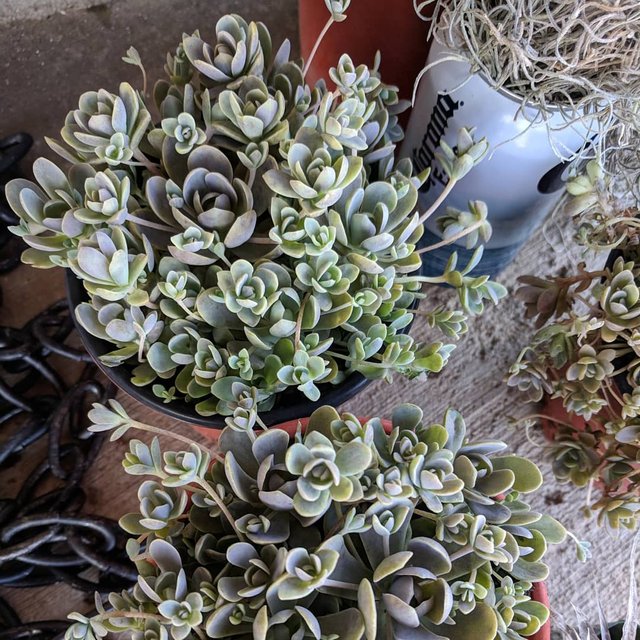 And I bet somewhere out there in the world, someone is laughing at me for potting this up instead of covering the ground with it but I don't think this one does well in direct sun. Good thing I was able to find them for just $3 each so just in case I kill one, I've got a back up.
One last plant related thing that makes me smile: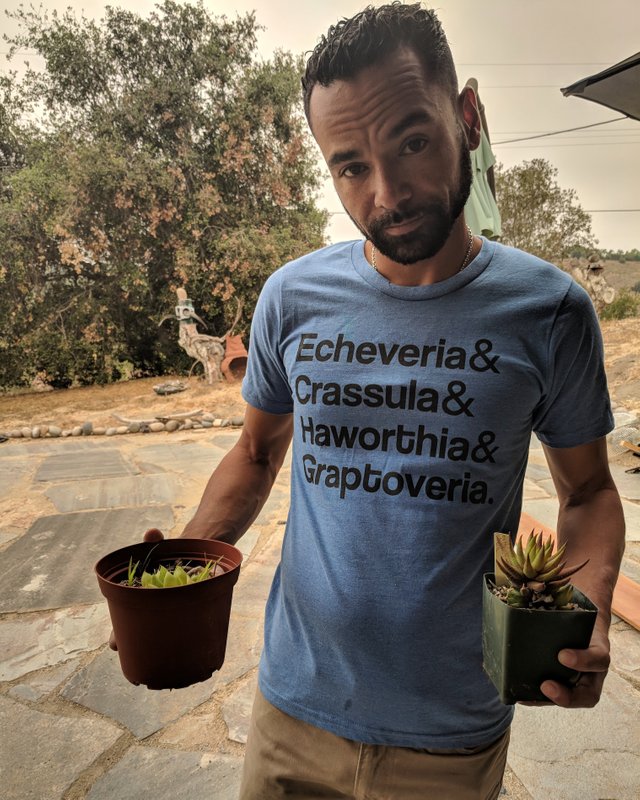 Custom shirt designed by me! Modeled by @nutinbutdatruth and yes, I forced him to hold succulents for the photo. The tee is available on my Etsy shop, link in my profile. #shamelessSelfPromotion
Hope you all have a great weekend!
Christie

#SoCalSteemit is building and supporting the Steemit community of Southern California. If you are from SoCal and are into creating quality content here on Steemit, we'd love for you to follow us @SoCalSteemit and join our group on Discord