A-Z OF SUCCESS
Hello steemians welcome to our blog, hope you will inspired with this.
A-Z OF SUCCESS
---
A - Attempt all challenges, if you win, you lead, if you lose, you guide.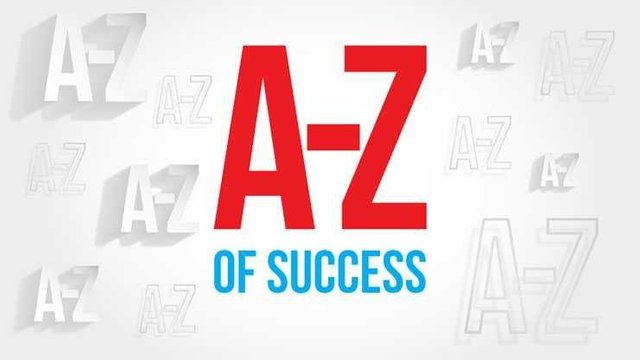 image link
B - Brace up for obstacles, you can't win without tackling them.
C - Control your temper, control your emotions, they can ruin you faster that an atomic bomb.
D - Draw out your plans before taking steps.
E - Enlarge your coast, expand your network of friends to achieve success.
F - Failure is part of the journey, embrace it and make use of it to your advantage.
G - Grow your idea from small to the big stage. Don't rush.
H - Honesty is a policy as well as a virtue. Use it for everyone and anyone. No discrimination.
I - Invest in yourself (self development), invest in your future (savings and investment) and invest in your idea (embrace entrepreneurship).
J - Jobs are not enough. You need a career and a business to sustain your family and contribute to human capital development.
K - Kill negative egos before they kill your dreams.
L - Lose money but don't lose true friends. They are valuable.
M - Monitor your growth in life. Monitor your investment. Crap uses eyes to protect itself.
N - NOs shouldn't weaken you, they should springboard you to turn the table to your advantage.
O - Operate within your limit first until you have got enough skills to expand.
P - Prepare for threats in life and business so you can turn them to your strength. Protect your idea, your investment and your belongings.
Q - Quashing quest are for the strong, excuses are for the weak.
R - Reset, review and relate. Reset your target when needs arise. Review your options before choosing, review your plans before, during and after taking actions and relate well with people to be opened to opportunities.
S - Set targets that are specific, measurable, achievable, reasonable, realistic, time bound and obtainable.
T - Trust in God to do it even if it seems difficult. He will do His part, just do yours by setting plans in motion and executing.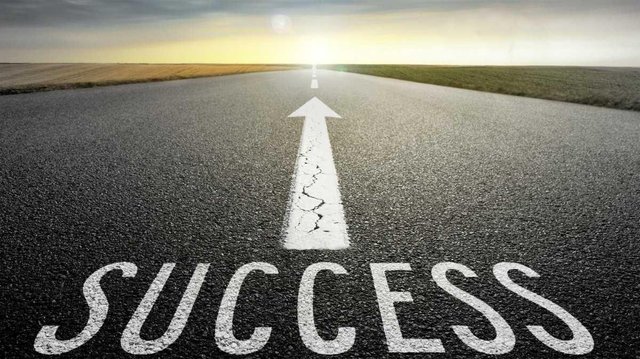 source
U - Understanding your steps before taking them is key. You can't build something on nothing.
V - Value your personality, develop it. Value your family, cherish them. Value your friends, they are important to your success. Value humanity, we all need peace.
W - Work your butts up. Success needs both hard work and smart work. You can't achieve anything if you are not ready to strive for it.
X - X-ray all sides before taking a critical decision.
Y - You can't be great unless you treat your YOU. The first problem you need to take care of is you. Once YOU are okay, other thing will be okay.
Z - Zero your mind from free things. If you must take, you must give.
@sammyswt for @backtoschool
©2018
We are a Community aimed at helping Students on the Steem blockchain Pay their school fees from Steemit platform.
TO KNOW MORE ABOUT US YOU CAN JOIN OUR COMMUNITY HERE
wecannotleaveanyonebehind