Subcultures and Social Trends: Haul Girls – The Excessively Lucrative Side of Naked Consumerism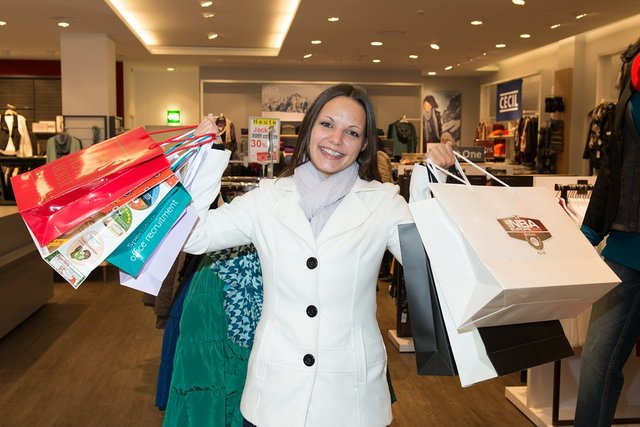 Shopping bags in hand, a young girl makes her way to the computer after a regular biweekly spending spree, flips on the webcam (often posted in their bedroom or closet) and begins to gush over the latest pieces of clothing, makeup, and accessories from the latest discount or clearance sale. She is broadcasting not to a friend or group of friends, but rather to a YouTube subscriber base, which in some cases could number into the millions. She is brand-building and looking for corporate sponsorship via product or money.
It is a world of naked consumerism and unabashed materialism; full of discounted and name brand clothes, makeup and accessories; with girls gushing about their haul, aggressively qualifying themselves as fashionistas and expert shoppers. It's unadulterated PG girl porn which has radically altered pop culture.
Welcome to the subculture of Haul Girls…
A Brief History of Haul Video Subculture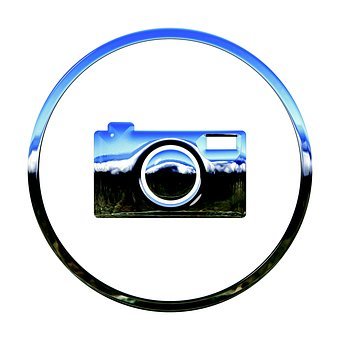 "…the most straightforward, prosaic theory is that, as with virtually every area of popular culture, it's been radically altered by the advent of the internet: that we now live in a world where teenagers are more interested in constructing an identity online than they are in making an outward show of their allegiances and interests."
According to Google Trends, somewhere in the final quarter of 2006, the search term "unboxing videos" started to surface and show significant search activity. Focused primarily on technology toys and gadgets, the early videos would capture the entire process of unboxing – opening up, setting up and powering on the featured tech gadget. It created a sense of vicarious pleasure, allowing the viewer to experience the thrill without spending the money – Geek Porn.
This geek porn was surprisingly easy to make and had a very hypnotic effect which would draw increasingly larger subscriber bases, making unboxing videos a lucrative niche of the Internet. Gradually, fashion moved into this space, and the Haul Girl subculture emerged on YouTube. Unboxing videos were rebranded into Haul Videos.
Authored primarily by young women, Haul Girls would show their subscriber base shopping hauls and provide beauty and fashion commentary. By late 2010, almost 250,000 haul videos were uploaded to YouTube with some videos garnering tens of millions of views, and by February 2014, the popularity of haul videos had subscribers watching an average of 6 billion hours of video every month.
Major brands took notice and began uploading unboxing videos of their own. They started to provide free products to Haul Girls with large subscriber bases to review, which created both an implied and clear expectation of positive endorsement in exchange for product (and in some cases, commissions and cash payments). In 2008, the Federal Trade Commission enacted guidelines requiring all Haulers to disclose if they received products or compensation from the companies whose products they review, but it is widely understood many Haulers don't know this and don't provide the required disclosures.
What is a Haul Girl?

"At once, deeply confessional and irredeemably materialistic, "haul girls" represent the perfect amalgam of consumerism and the YouTube age. It's where young girls go and buy things in shops, then go home and make a YouTube video telling everyone what they just bought."
There is a fine, but a bright line, which defines the difference between a shopaholic and a Haul Girl. Taking a bi-weekly shopping spree and showing off your haul to a group of friends does not a Haul Girl make. Taking a bi-weekly shopping spree and showing off your haul on YouTube for the world to see does. It is not regarded as uncouth bragging; rather it is branding oneself insightful on style and an "expert" shopper.
Haul Girls can be perky. They can venerate the gods of materialism with their large closets, an endless array of beaded blouses and fashion accessories; but the common thread is how seriously these vloggers are about making their videos. These haul videos have the potential to create instant celebrity, bringing sponsorship deals and advertising revenue from major brands.
"They're interested not so much what you buy, but your taste, your life in general. I've had lots of people say 'You are my inspiration.' They're interested in everything you say, no matter if it's what you bought or when you last went to the toilet."
Capitalism and the Haul Girl Economy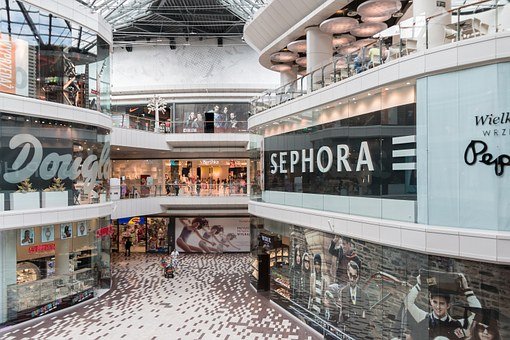 "Haul videos have also turned into a lucrative enterprise for some. Ms. Ponce De Leon, for instance, earns $1,000 per month through YouTube's 'partners' program, which gives members a share of the profits from advertisements that appear on their videos."
The Haul Girl subculture created an extensive and hardcore fan base which eagerly catches every new episode of grossly large spending sprees, catapulting some Haul Girls into celebrity status. An average Haul Girl with a fan base of about 50,000 viewers can make a couple of thousand dollars per month. Brands reach out to Haul Girls for product deals and corporate sponsorship, provided their social reach is substantial in the Brand's target market of choice.
Meet Zoella - Haul Girl and YouTube Star
Perhaps one of the most successful Haul Girls would be Zoe Suggs, whose regularly releases haul videos on her YouTube channel under the alias Zoella to a subscriber base of 8 million. While working for an interior design firm in 2009, she developed the alias and blog "Zoella," and within one year she had captured 1,000 followers.
Suggs produces two vlog releases each week, averaging about 12 minutes in length. The themes are wide-ranging and varied but mostly tend to focus on makeup and fashion. Her ability to project the extraordinary ordinariness as a sensible older sister has managed to grab both huge subscriber bases, and by extension, enormous fees from beauty and fashion brands.
Zoella, the brand, has allowed Suggs to launch a bath and beauty brand (Zoella Beauty), appear on some television shows, and even garnered enough interest for Suggs to receive a two-book deal from Penguin Books in 2014.
Hauling has proven lucrative to Zoella.
Meet Elle and Blair Fowler – Haul Girls and Youtube Stars
These two sisters from Tennessee began posting haul videos on YouTube in 2008, and have since had their videos viewed more than 100 million times. They managed to parlay this success into greater things such as writing makeup articles for Seventeen magazine ad have even been nominated twice for the Web Star category of the Teen Choice Awards.
The sisters have launched a makeup line called Skylark, and in 2012 a shoe and handbag line was developed and released for the online fashion retailer JustFab.
https://www.youtube.com/user/AllThatGlitters21
https://www.youtube.com/user/juicystar07
Rich Kids of Instagram
"They have more money than you, and this is what they do."
There are haul videos, and there are Haul Videos. The apex of the temple of consumerism would be the Rich Kids of Instagram. It's both revered and pilloried for the gratuitous displays of excess: yachts, planes champagne, caviar and all things to excess. Of course, a Tumblr account does not say excess quite the same way a professionally produced YouTube series does – and yes they have that as well.
https://www.instagram.com/richkidsofinstagram/?hl=en
The Parody Haul Video – The Haul Blog
It has been said imitation is the greatest form of flattery, but look no further than Weird Al Yankovic to show parody is proof you have made it.
The Haul Blog was a YouTube channel developed by three San Francisco Bay area natives, which parodies haul videos uploaded to YouTube. The group created a regular monthly series titled the Haul Monitor, which provided humorous commentary (in the spirit of the Daly Show) on featured haul videos from the Haul Girl community. Unfortunately, the group closed its doors July 2013.
https://www.youtube.com/user/HaulBlog
Once upon a time, an individual's display of allegiance to a brand or a subculture would play out on the street corners, clothing shops and within their peer groups. The digital age has radically altered this because it is easier to adopt an online persona, qualify this online persona as an expert in arcane knowledge, and through digital platforms have a greater social reach than one's immediate social circle. As companies such as Klout help brands more effectively identify and target these Haulers with substantive subscriber bases (social credibility), it is evident this subculture should have a solid foundation to build from for the foreseeable future.
References
Wikipedia. "Haul Video." N.p. October 27, 2016. https://en.wikipedia.org/wiki/Haul_video
Wikipedia."Unboxing." N.p. November 11, 2016. https://en.wikipedia.org/wiki/Unboxing
Petridis, Alexis. "Youth Subcultures: What Are They Now?" The Guardian. March 20, 2014. https://www.theguardian.com/culture/2014/mar/20/youth-subcultures-where-have-they-gone
Osborne, Rhianna. " Subcultures of Today." Verve Magazine. August 10, 2015. http://vervemagazine.co.nz/the-subcultures-of-today/
Apick. "Haul Girls." ANT371: Global Youth & Media. April 20, 2014. http://ant371atfandm.blogspot.com/2014/04/haul-girls.html
Sheffield, Emily. "The Vogue Interview: Zoella." Vogue. November 6, 2014. http://www.vogue.co.uk/article/zoella-full-interview-vogue-november-2014-issue
Elliott, Tim. "A Spotter's Guide to the Emerging Tribes of Sydney." The Sydney Morning Herald. June7, 2014. http://www.smh.com.au/nsw/a-spotters-guide-to-the-emerging-tribes-of-sydney-20140607-39qc2.html
Tanaka, Wendy. "Names You Need to Know: Haul Video." Forbes. December 15, 2010. http://www.forbes.com/sites/wendytanaka/2010/12/15/names-you-need-to-know-haul-video/#5f72fc6752a3
Joel, Mitch. "Kids and the Mall Haul: It's More than Geeks Baring Gifts." The Montreal Gazette. May 13, 2010. https://web.archive.org/web/20100726235646/http://www.montrealgazette.com/news/Kids+mall+haul+more+than+geeks+baring+gifts/3020625/story.html
Le, Viet. "'Haul Videos:' The Ultimate in Materialistic PG Porn?" National Public Radio. February 17, 2010. http://www.npr.org/sections/alltechconsidered/2010/02/haul_videosthe_ultimate_pg_gir2.html
Kelly, Heather. "The Bizzare, Lucrative World of 'Unboxing' Videos." CNN. February 13, 2014. http://www.cnn.com/2014/02/13/tech/web/youtube-unboxing-videos/
Romano, Tricia."Look What I Bought (or Got Free)." The New York Times. May 5, 2010. http://www.nytimes.com/2010/05/06/fashion/06skin.html