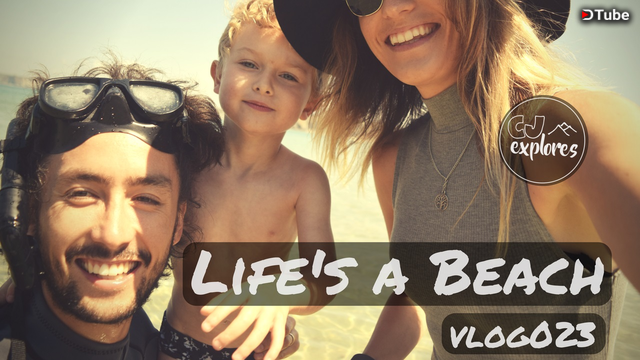 ---

This episode explores how we deal with difficult situations. In trying times it's always good to have something to take your mind off the problem for a while so that you can deal with your emotions first and the problem second. And what better way to do that then with a squawking 4 year old and a crazy dog to look after! Though I'm not quite sure if this was a reprieve from the situation at hand or not...


Needless to say we had to de-stress, especially after hearing that our best option was to request a refund (in other words, the van was a piece of junk). So we head to the local beaches of Newquay. And the summer keeps on giving, so how can we say no! First up it's Towan Beach, where we teach Reg to be a bit more confident in the water. He would have never gone in the deep before this day!


Next, it's Little Fistral, where the mermaid pools are! I love me a good mermaid pool and after getting Reg's confidence up a bit more, he was happy to have a dip! Though he was thoroughly concerned with getting trapped in a cave "like those boys in Thailand." It's amazing what a 4 year old will pick up without you realising.


Then it's off to the Old Lifeboat Ramp, where we try our best to teach Eddie the Jack-a-poo how to surf! This was thoroughly entertaining as he can swim fine, but has a fear of the water (as do I, but I hide it better!). So, I plonked him onto a body board and because the water's edge was further away then he was prepared to swim, he decided to sit tight on the board! I was so stoked because after a while, he had his tongue out and he was really enjoying it! After that I went exploring beneath the surface. #freediving


And that is it for today folks. I hope you have enjoyed another episode in our life. Take care of yourselves out there and we will see you next time!

---
PEACE, LIGHT AND LOVE
---
gear used;
Nikon D5300
Rode VideoMicro
Sony Vegas
Toshiba Satellite P70
Logitech Performance MX
GoPro Hero 3+


other socials;
YOUTUBE
INSTAGRAM
STEEMIT
BUSY
FACEBOOK
---
▶️ DTube
▶️ IPFS