Art for the masses
I wish I new more about art and paintings. I am sure there were untold treasures and masterpieces on display from this street vendor in Ternopil, Ukraine. The colors were bright and compositions well constructed, I can tell you that as an amateur photographer. Future picassos and rafaels, fighting for the light of day and space on display with new-modernists and impressionists, some seem good, some a bit of a kitsch. But not able to tell the former from the latter, I had to be satisfied with taking photos and leaving with this shot.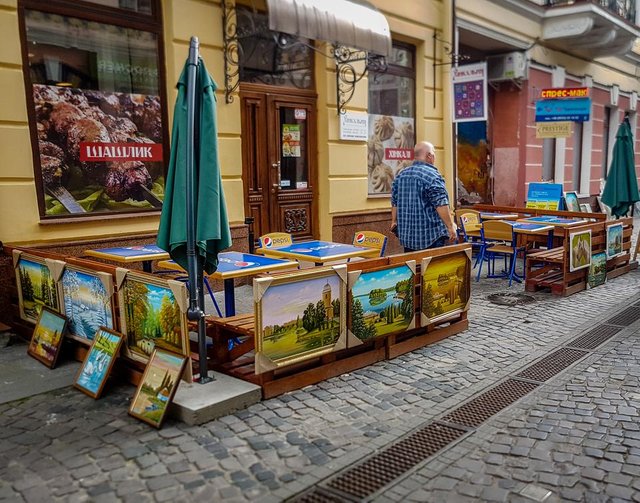 Thank you @juliank for creating and curating the street photography Photo Contest:
To participate share any street related photography with the tag #streetphotography. Good luck and have fun!
---
Image source: photo by @steemulator
Camera: Galaxy S7
Location: Ukraine