The advertising poster - Das Werbeplakat
Vor dem Werbplakat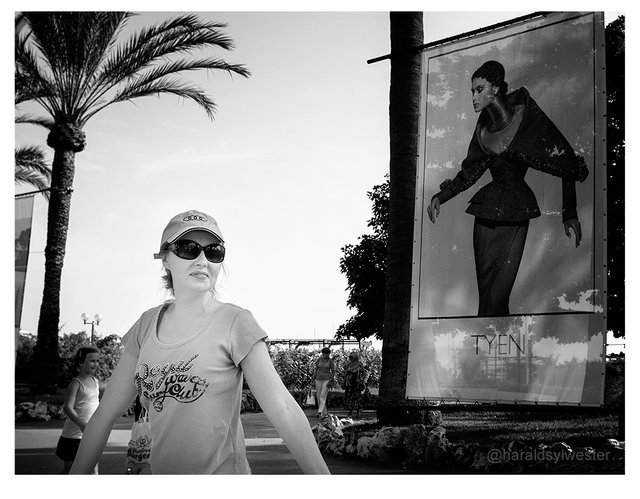 To enlarge the photo, just click on it! - Um das Foto zu vergrößern, einfach draufklicken!
EN: In front of the poster in Nice France promenade. Repeat the shouldering of the model on the poster.
Thanks for looking.
LG Harald
---
DE: Vor dem Plakat in Nizza Frankreich Promenade. Wiederholung der Schulterstellung des Modells auf dem Plakat.
Danke für das Anschauen.
LG Harald