Morocco, the North African land of wonders.
Local people speak so many languages - you would struggle to talk shit, because most probably they speak your language. And there would be no reason to talk shit anyway, Morocco is a wonderful place with the friendliest people. Although it doesn't necessarily feel that way when you're being led by a local into the darkest corners of the ancient city of Fes to be sold hash, but let's leave that story for some other time.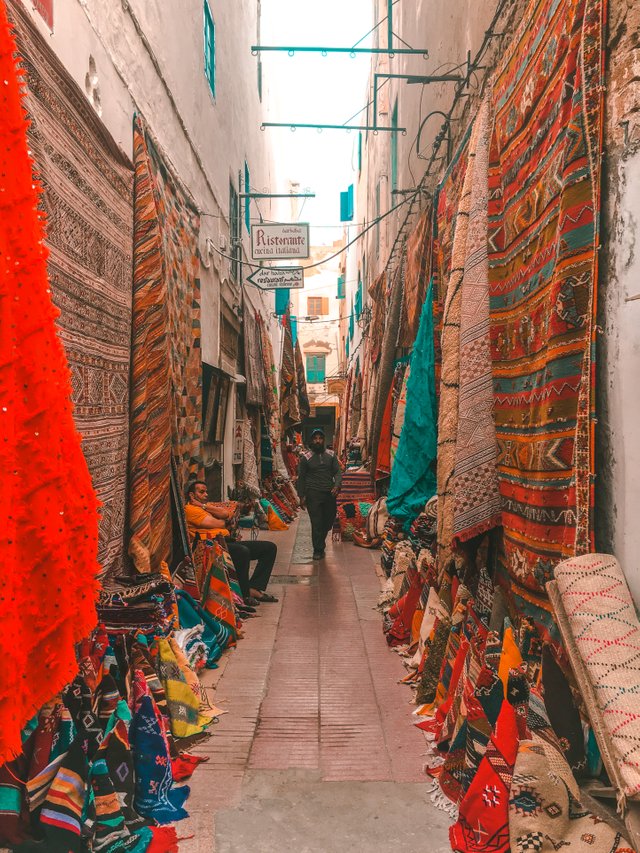 Instagram-worthy AF
The country is literally bursting with colour. The intense Majorelle Blue developed by the French artist Jacques Majorelle (he's the dude behind YSL gardens in Marrakech) can be seen everywhere in Morocco. Locals also love their bright-warm reds, oranges and yellows.
Essaouira is probably the chillest place you will come across in Morocco. You might find it baffling, as we did - why on earth are there hippy vibes in Essaouira ? Isn't Morocco a country with strict Islamic foundations ? Yes and no.
The city's reputation was solidified over the past decades by big-name artists like Jimi Hendrix, the Rolling Stones, Frank Zappa, Cat Stevens and many other artists. The "hippy wave" started way back in 1960's, leaving a lasting mark on Essaouira's cultural presence.
Essaouira was the 2nd city on our route, and in this magical city Aleks realised that his wallet was missing. We had a series of mini heart attacks and continued our explorations further. We will be releasing our Moroccan Tales Episode 2 soon, with info on where to eat and chill, Gnaoua World Music Festival and much more.
→ Explore with us on Instagram or Facebook
→ Watch our first episode of "Moroccan Tales" now on Dtube
→ Learn the art of shucking oysters in MOTHERSHUCKER #1