Hello Steemians!
It's Friday again, so time for #streetphotography challenge launched by @juliank.
Luís I Bridge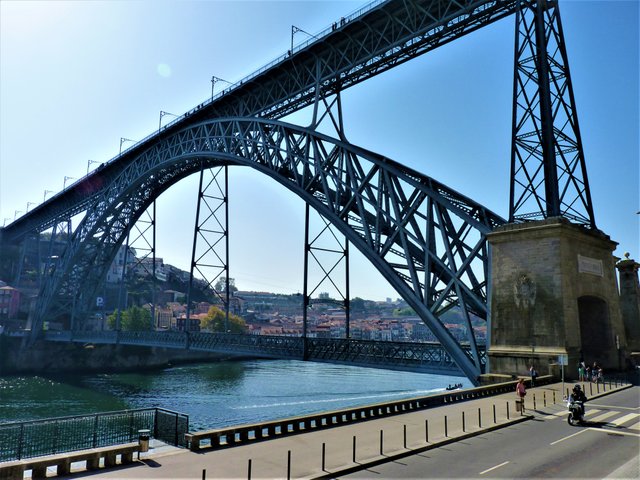 Camera: Panasonic Lumix FZ38
October 2017
Luís I Bridge is one of the landmarks of beautiful Porto. This metal arch bridge spans the River Douro between the cities of Porto and Vila Nova de Gaia in Portugal, offering spectacular views over the beautiful Portuguese cities. It's the boarder between old and new, always having crowds of tourists taking photos.
Gustave Eiffel, the famous architect who project the world-renowned Parisian Eiffel Tower, came with the idea of building a bridge over Douro River in 1879, however the construction was awarded a couple of years later to a Belgian society Société de Willebreok. It took almost 7 years to build it, the construction being finalized on 30 October 1886.
Thanks for stopping by!
Have a wonderful week-end & Happy Valentine's day!