I spotted some really weird graffiti in the Karoo desert in a small town. This looks almost like what it would look like if Banksy were to get abducted and dropped in a small Karoo town in South Africa. I wonder what the artist's motivation is for creating these. They look pretty cool.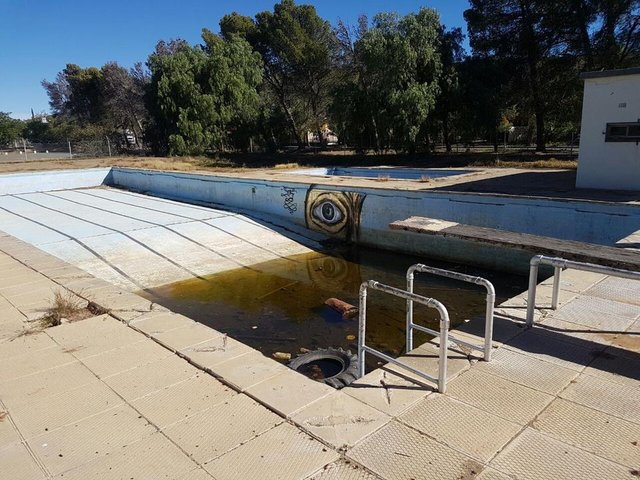 Here is another one: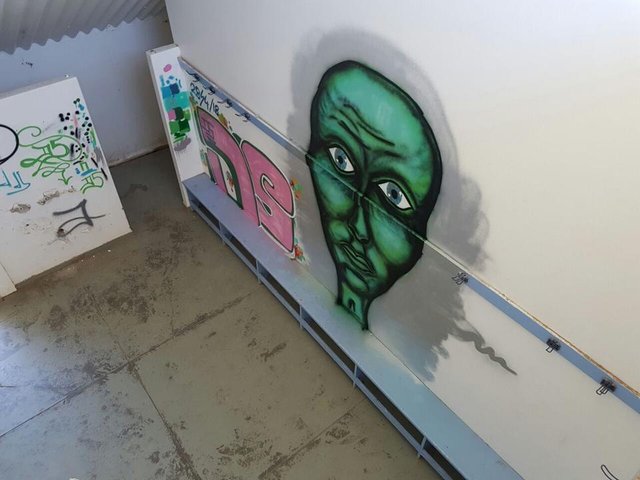 This last one is my favourite, but it most certainly took a great deal of effort and spraypaint.