(not) like a fish in the sea
Here in Zagreb you can stumble upon some interesting and unexpected street art, so today I'll show one of them.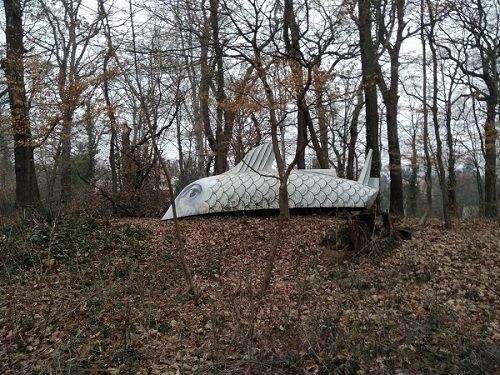 Sculpture of the fish is made by croatian artist LONAC, and it is actually a painted abandoned boat. It is first made in 2012., and then renewed in 2017.
Fish is hidden between tall trees in Tuškanac park, behind the Academy of fine arts. Overall impression is even better because you have to pass through a portal to get to the fish. Scary and surreal at the same time, especially in the night.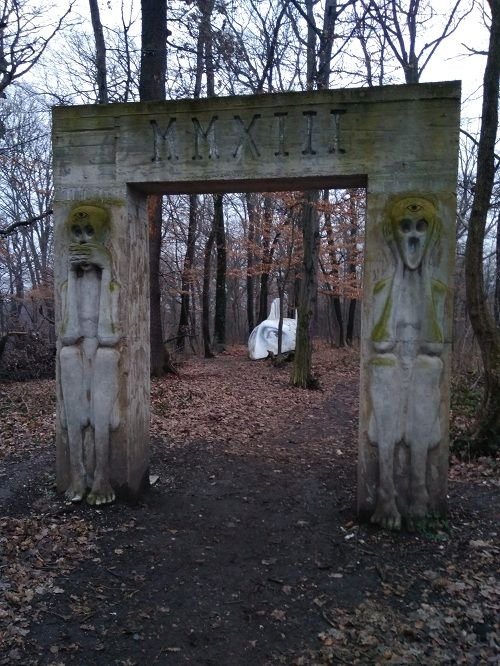 More of Lonac can be seen on his website http://lonac.blogspot.hr/ or, of course, on the streets of Zagreb or other cities. This is even not the only fish among his other works!