50+ Streamer Tips For a Successful Carreer!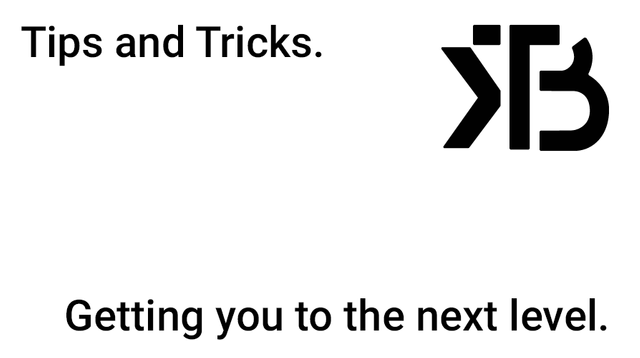 Be interactive and energetic on stream. You're the host of the show, so you need to be bringing some form of value for people to watch.

Talk to anyone and everyone who comes into your stream. Even when nobody's there, talk through what you are doing in-game. You need to be filling that silence.

Avoid the red part of the mixer. If things are hitting that, then you need to turn them down. Your voice should be in the orange section and all other sounds in the green.

If you are good and high skilled at the game that you play, tell your viewers exactly what you are thinking in game and why you're making certain decisions you do. People on Twitch will tune into high-skilled streamers playing the game they like to learn and improve.

Use the Twitch Test Tool to test your connection to all of the Twitch servers. Select the server with the highest quality, and if that matches another server, then choose the one with the best bandwidth.

Add your friends' channels to your auto-host list. This way Twitch will automatically host them on your channel whenever you aren't live. It's a nice way of sharing the love.

You should be constantly keeping an eye on your stream info while streaming. Nobody like a stream that is dropping frames constantly.

If you're heading to a convention or a meetup, get some business cards printed for cheap that you can give to people that you've had a good conversation with.

Get some exercise before your stream. Not only will you feel more refreshed, you'll also be more focused, and generally be in a better mood.

You can use specific transitions for specific scenes.

Add a live countdown and a schedule to your Twitch panels. You can even use a Twitch Extension that will automatically convert your schedule to the viewers timezone.

Use a Noise Gate within your streaming software to completely silence on your mic when you aren't talking.

Display your social media on stream so that people know where they can follow you once your stream is offline.

Group your webcam overlay sources together, so that moving and resizing them becomes easy.

Ask some other streams who you are friends with for some constructive criticism on your stream. It's important to get feedback from those who are in the industry.

Raid another channel when you're ending your stream. It's a cool way of interacting with other streamers and giving your viewers somewhere to go.

Add a cool scene transition between scenes to keep things interesting and show some branding.

Have some kind of branding for your stream, even if it's just as simple as a few colors that you use consistently across your social medias and your stream.

Make use of the tags when you set your title and game for your livestream on Twitch. You never know what will help somebody discover you.

Streaming video games is literally one of the coolest things you can do, so remember to have fun.

You can hide individual sources from a scene by clicking the eye icon.

If you use a webcam, make sure you are lit well. All cameras and webcams perform much better with more light.

Use the Twitch Panels editor to add some more information about yourself below your stream.

Set up a chatbot that does some auto moderation for you and can promote your social medias on a timed message.

Click the lock icon next to a source prevents it from being able to moved.

Make sure your camera and audio are in sync with each other. The easiest way to test this is to clap in frame. If thing need changing, you'll either need to delay you video or delay your audio using the sync offsets.

Set up a limiter for your microphone in your streaming software, so that even if you scream or shout, your audio doesn't peak and distort.

Ctrl+F will automatically scale a source to fill the full screen.

If you want to record your stream, set the recording type to MKV. Yes, it's super convenient to have mp4, but if anything happens, like your PC crashes or your stream crashes, the whole recording will be lost. It you set it to MKV, that means that you'll never lose a recording no matter what happens, and when the recording is done, you can go to File, Remux Recordings, select the MKV file and the destination, and it will convert the MKV into mp4 so that you can use it in any editing program.

Make sure to have some water nearby you when streaming. It is really important to stay hydrated.

Watch some other streamers of all sizes and ask yourself, what are they doing differently? And what can you incorporate into your stream yourself?

Twitch might not be the best platform to start on. Consider using a service like restream to stream to multiple platforms simultaneously whilst starting out.

Use a webcam filter to make your webcam look more cinematic. I have a pack of 30 free filters that you can download from my website.

Use stream markers to mark certain times in your livestream that you want to look back on once you've finished. You can do so from your Twitch dashboard or from a stream deck if you have one.

Setup multiple profiles to have different settings for different use cases.

Enable Studio Mode if you want to be able to edit a scene whilst you are live, It looks much more professional since you won't be editing the scene that you are displaying to your audience.

If you're confused about where to start with your stream settings, run the auto-configuration wizard to get a rough starting point.

Keep things simple, most people don't want to see a scene with 50 different sources that distract from gameplay.

Have some events for your stream. 24 hour charity streams, spicy nut challenges, or even just nights where you play games with your viewers directly. People love an event, just keep it rare enough to actually keep it considered as an event.

You can skip or replay alerts from either your Streamlabs or StreamElements dashboard.

Use Ethernet, not WiFi, if you're going to be streaming.

Watch back your own streams with a critical eye. What could be done better? Is it entertaining enough for people to stay?

If you can, then put your streaming setup in a carpeted room or use a rug to help to reduce reverberation.

Socialize and interact with other streamers on Twitter, Twitch, and Discord. Making friends in this space is absolutely vital for your growth and sanity.

When sharing a highlight on Twitter, download it first from your Twitch dashboard and then upload that video file to Twitter, rather than just posting the Twitch Clip link. Twitter prioritizes video uploads in Tweets over links, and they can autoplay, making them more engaging.

Add your Twitch chat as an overlay to your intermission scene between games. People love seeing their names on screen.

Start your stream with a countdown or a stream starting soon scene to gather your viewers in anticipation. Just don't leave it for more than five minutes, as nobody likes to wait for ages.

If you only have one monitor, then you can use the restream chat application to overlay your chat on top of your game, so that you can keep up.

Take a day off if you're not feeling up to it. Tweet something out. I'm sure your fans will understand, and then you can come back to streaming when you're feeling 100%.

If you find yourself dropping frames, that means you haven't got a stable connection to the server that you're streaming to. This usually means that you can't keep up with the bitrate that you have set. So try lowering the bitrate.
You know more tips? Drop them below in the comment box!