Hello, friends! its your anjali reddy
Today we disuses  about real bahubali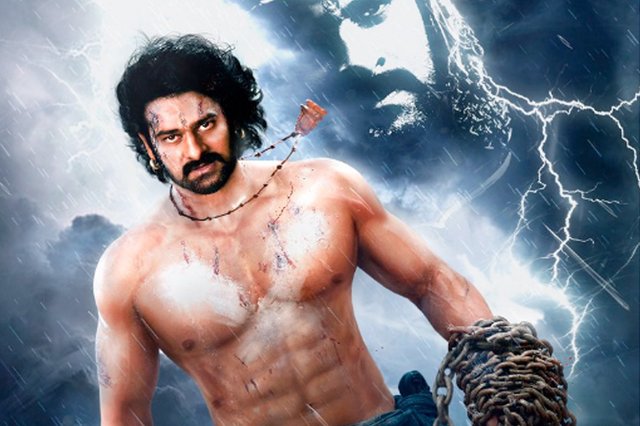 According to our Puranas and epics...We came to know about several great personalities.While we know each and every detail about some people...Few other warriors were not mentioned in the history.As we discuss now...Baahubali was called as a great warrior in the history.Listening to the word 'Baahubali', many remember Baahubali film directed by Rajamouli and Prabhas as a hero.But many do not know about Gommateshwara Bahubali who was called as Baahubali in his real life with tremendous strength and great courage.The one who manifests his courage will go for expansion of the kingdom...Defeats any king, not only protect his kingdom...
And try to acquire the other kingdoms.But Baahubali did not do so.At last, when his own brother turned against his kingdom...Without using his strength, he gave importance to his brother and gave him his kingdom...Finally, turned into a monk and being worshipped by devotees...The one who was called as a great monk of Jainism in the history...The history of Gomateshwara Baahubali in Shravanabelagola and interesting facts about his life...The information about Mahamastakabhisheka (anointment festival) of Baahubali in Karnataka held once in every 12 years.Before knowing the greatness of Baahubali...Coming to the point... Who is this BaahubaliWe can know the history of Baahubali clearly through Vishnu Puranas and books of Jainism.Earlier, Rishabhanatha who was called as the first Tirthankara and descendant of Ikshvaku dynasty was ruling Ayodhya.He had two wives, Sunanda Devi and Yasaswati Devi.Yasaswati gave birth to 99 sons and daughter Brahmi out of 100 children.Bharata was the elder one among them.Rishabhanatha's another wife Sunanda had daughter Sundari and son Baahubali.In the name of his first wife Yasaswathi Devi's daughter Brahmi, he found the Brahmi-Lipi (ancient Brahmi script).The rock inscriptions at the time of Ashoka were made in her name.All sons born to two wives of Rishabhanatha had a good relationship with each other.While Bharata was the elder one among sons of Rishabhanatha...Baahubali was the strongest.Relevance to his name, he had strong arms and acquired fame as the strongest man.As the time passed, Rishabhanatha who came to know facts of life...With the intention to hand over the kingdom to his sons and to become a saint...He announced Bharat as king of Ayodhya and Bahubali as king of Podanapur...He distributed the remaining kingdom among all other sons.Taking a solemn resolve for salvation and observing the rules of religious devotion, he travelled towards the public.Bharata who was ruling the kingdom given by his father had a bad thought and with the intention to expand his kingdom...He encroaches the kingdoms of his brothers located nearby.With that, all the brothers who gave their kingdoms to him enter the woods and become the followers of their father.In the name of Bharata who expanded the kingdom likewise and established his own empire...Our country got the name Bharat.But when coming to Baahubali's kingdom...He gets ready to fight instead of agreeing to give his kingdom to Bharata.As part of a battle between brothers, to avoid the death of their army men...The ministers announce that the battle was between Bharata and Baahubali...And said that the winner of the battle gets the kingdom.With the intention to avoid loss of life...Imposing a condition that this battle should be fought without any weapon...While the battle was decided to happen in three ways, they are sight-fight, water-fight and fight of wrestling...They both agree to this.At first, there is sight-fight.According to the condition of this fight...Both of them should look into each other's eyes continuously.They should not wink their eyes.The one who winks their eyes first will be defeated.Bahubali was looking into eyes of his brother Bharata seriously.Thinking how to drive aggressive fire into his brother Bharata's eyes...Bahubali was looking into eyes of his brother with a propitious face.Bharata was in the same situation.With the love and affection which are seen in the eyes of his younger brother, he forgot his anger and closed his eyes peacefully.That is it... The middlemen announced that Bharata was defeated in sight-fight.When he was defeated as he closed his eyes...Even though Bharata who decided to win the water-fight which was the second fight fought hard in the water...He gets defeated as he was unable to fight against Bahubali.Bharata who was defeated in two fights gets bashed up even in the third fight.Bahubali, carrying elder brother Bharat, gives him a round in the air and put him down.Bahubali raised his hand to hit him hard.While everyone at that place thought that with this, Bharata will die...Even Bharata shivered in death fear.With the commitment to winning the battle, neglecting the rule 'weapons should not be used'...He tried to throw his 'heavenly wheel'.But it did not work on him.Bahubali who thought to teach his elder brother Bharata who broke the rule of battle a lesson and throw him away on the ground...When he caught Bharata, he had affection towards his elder brother...He felt that he is committing a mistake...He left Bharata without harming...He gave the kingdom to Bharata and manifest his morality.Later he becomes a saint like his father and adopts Jainism...When he performed penance after removing all the clothes and became nude...The snakes have built their dwellings around him and creepers have come up over him.Even after performing a great penance, as the haughtiness that he is the strongest remained in him...He cannot obtain enlightenment.Rishabhanatha sent his daughter to Bahubali and asked them to tell him that he can obtain enlightenment only if he gives up haughtiness.Brahmi and Sundari went to their elder brother Bahubali and tell him what their father told them With this, Bahubali who realised his mistake performs a deep penance and obtain enlightenment.This is the history of the real Bahubali.hile Adikavi (the first poet) Pampa of Kannada language mentioned about Bahubali in his Adipurana...Chamundaraya, the military commander of the 10th century who was inspired by reading that...He installed the 58-feet tall monolithic statue of Bahubali on Chandragiri hill at Shravanabelagola, Karnataka.On the top of this statue, the creepers carved around Bahubali and it is the special attraction.This is the tallest one among the single-rock statue stood vertically without any support (anointment) which is performed to this Baahubali statue once in every 12 years has become very famous.As part of this anointment festival, the devotees climb up Chandragiri hill and...Anoint Bahubali statue with milk, coconut water, sandal and turmeric for hours...They worship Bahubali with great devotion.Taking part in the anointment held once in every 12 years...President of India Ramnath Kovind inaugurated the event Mahamastakabhisheka of Bahubali in Shravanabelagola on 7th February 2018.Lakhs of devotees are enjoying by worshipping Gomateswara Bahubali.
This is the information about the real Bahubali.