As I was driving to my grandson's birthday party this past weekend, I saw this amazing view and had to stop to take a picture. There was no way I was going to get out of my car because the cars and trucks were zooming by at 70-75 miles per hour. As they passed by me on this busy highway my car shook, so I had to take the picture fast.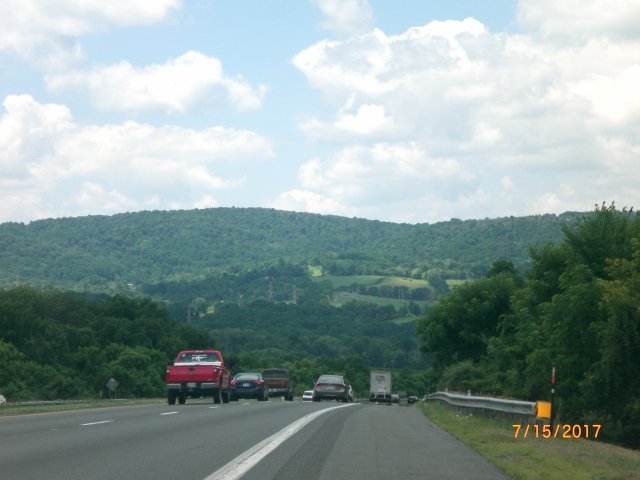 I am always getting lost, even with good directions. I don't have an iPhone to help me and I don't havc a navigator because one time I almost caused an accident when the voice yelled, "Turn left now! Turn right now!" Of course I got lost once again on this trip by taking one wrong turn. Hell, I get lost in my own back yard! After this one wrong turn, all I wanted to do was to turn around in a circle but no; that would be too easy. I ended up on all one way streets and that really confused me. Even though I left the house early to allow time for getting lost, I arrived thirty minutes late. I was aggravated and rushing to get inside, and forgot to take a picture of the outside of the building.
The birthday party was at "Chuck E. Cheese's." I walked into this noisy place with kids yelling, music playing, and the video machines going like mad. Ding! Ding! Ding!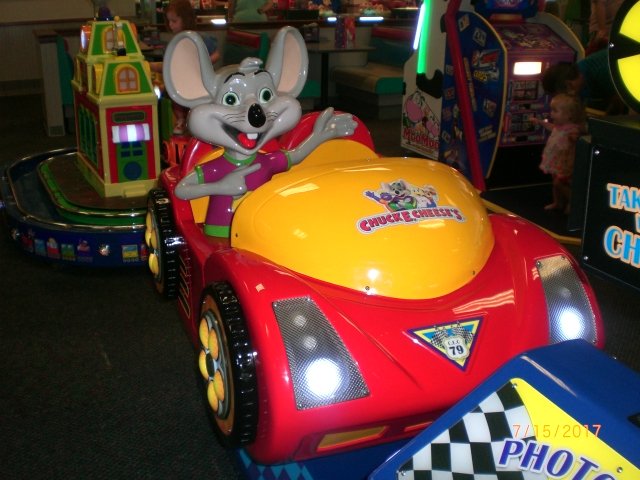 But I was happy to have finally arrived and to see my family. My son and his family do not live close by and this was the first time I have seen them in over a month. My grandson took me by the hand and I watched him play the games and took pictures. When I saw a game that I wanted to look at closer, I grabbed him and said, "Come over here. Play this game." Immediately I thought of @farmstead and @bchick. "I have got to get a lot of pictures of this one," I said to myself, laughing. "Oh, they are going to love this one." The game was called, "Dizzy Chicken" of all things.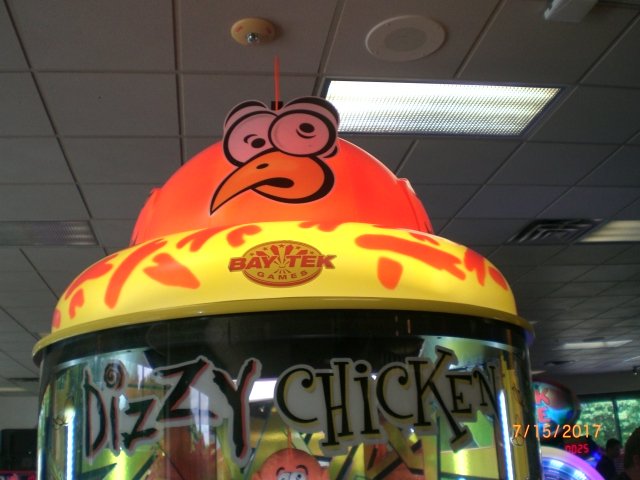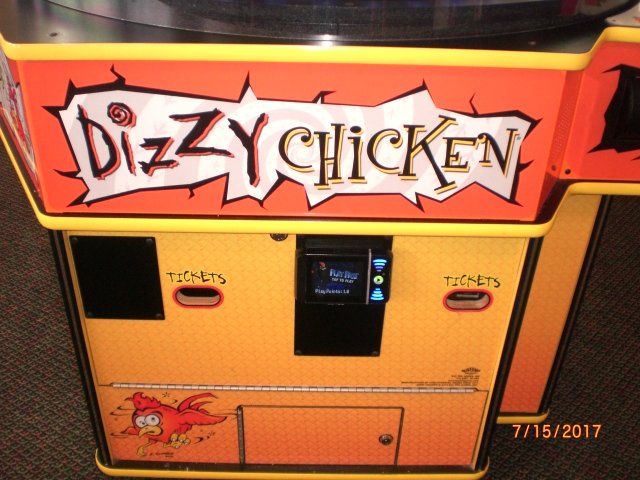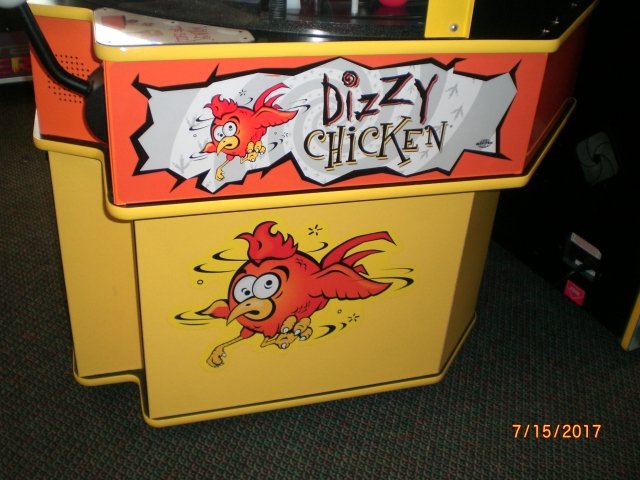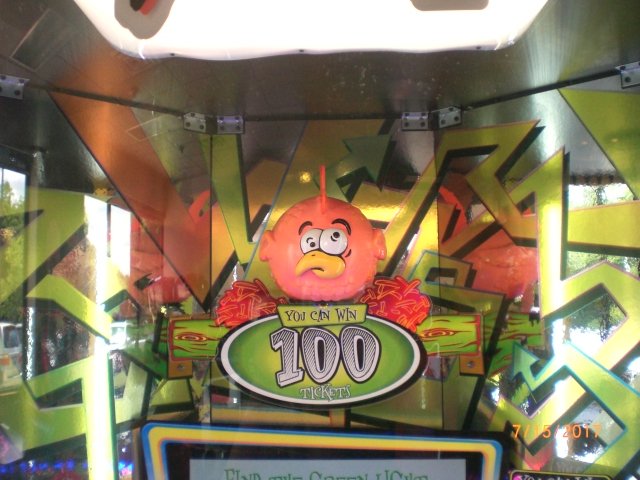 When kids play these games, they win tickets and can exchange them for prizes before they leave. You have to get a lot of tickets just to get the smallest of prizes. The top prize for this game was 100 tickets and darn if my grandson didn't win this top prize; not once, but twice!" He was so happy.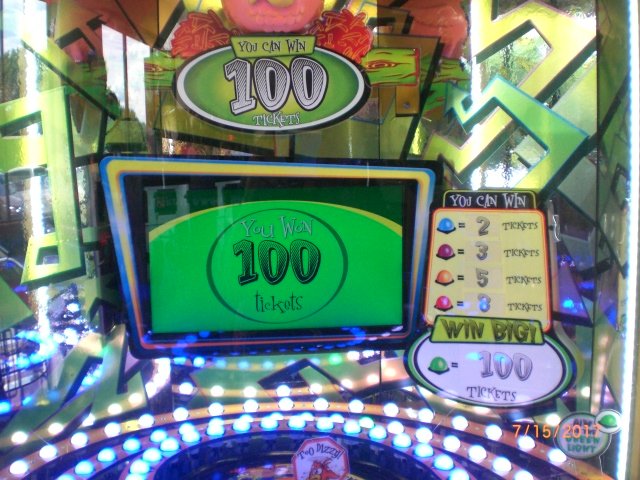 My grandson had his fill with "Dizzy Chicken" and went on to another game but I stayed to take more pictures. Other adults walked by and they were looking at me like I was a "Dizzy Lady" for taking so many pictures of this one game. Oh my; the things I do for my friends and my blog.
DIRECTIONS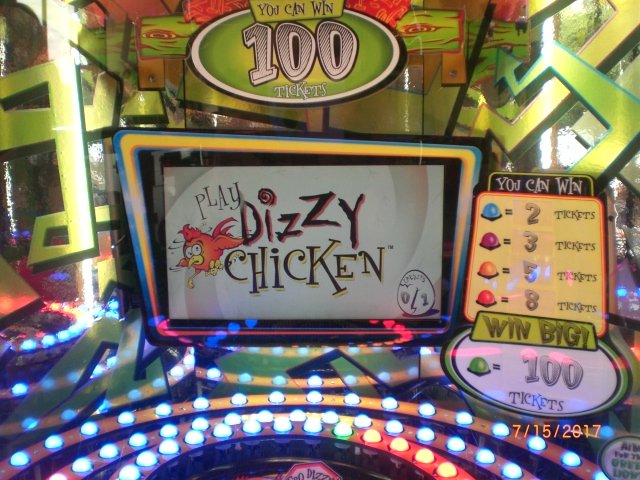 WHACK THE BALL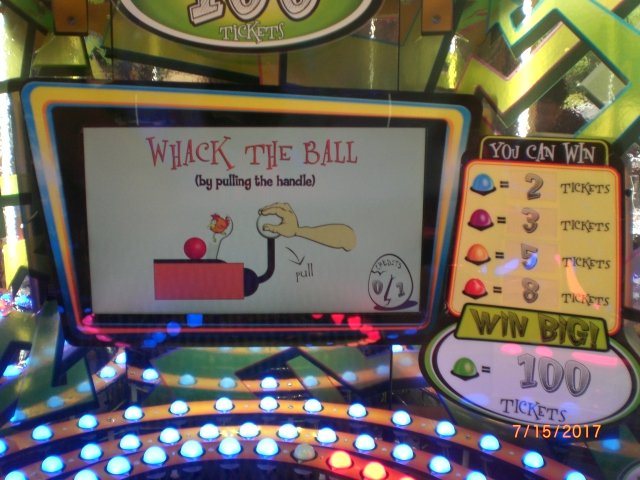 AIM FOR THE GREEN LIGHT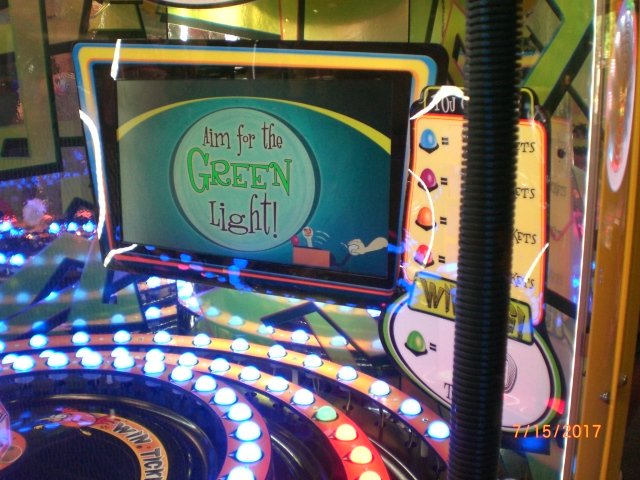 LAND ON GREEN TO WIN BIG!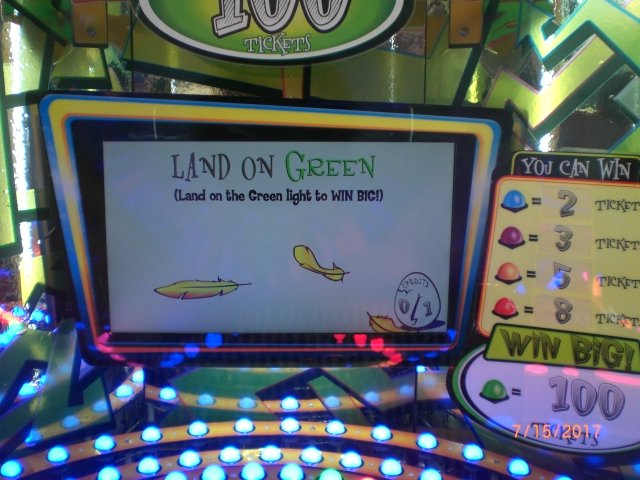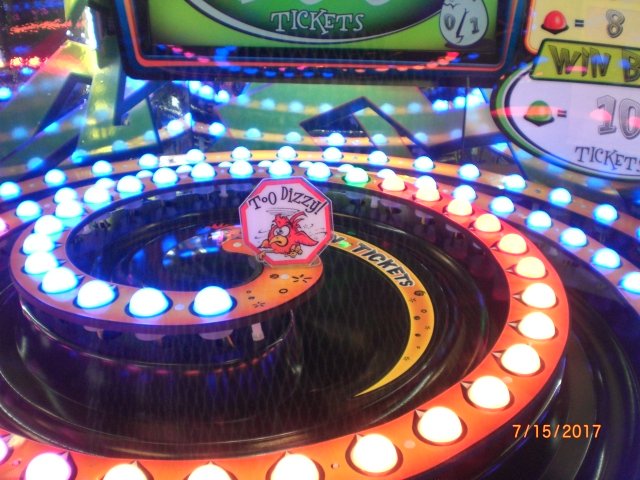 It was nice to see my family again but I sure was ready to leave when the party was over. I could feel a migraine coming on from all of the noise and flashing bright lights for so many hours. I guess that is what happens when you are an old timer like me. I was too busy saying good bye to everyone in the parking lot and forgot to get the picture of the front of the building once again. My son and his family went out of their way to make sure that I didn't get lost on my way back home. I followed them and my son pointed to the exit I was to take. His arm was way out of the window flying up, down, and all around and he was pointing like crazy. I wish I could have gotten a picture of him because it was really funny. One last laugh and I was on my way home.
I am happy that I will not have to wait very long to see them again because my other grandson's birthday is in three weeks. I sure hope he doesn't choose this place for HIS party.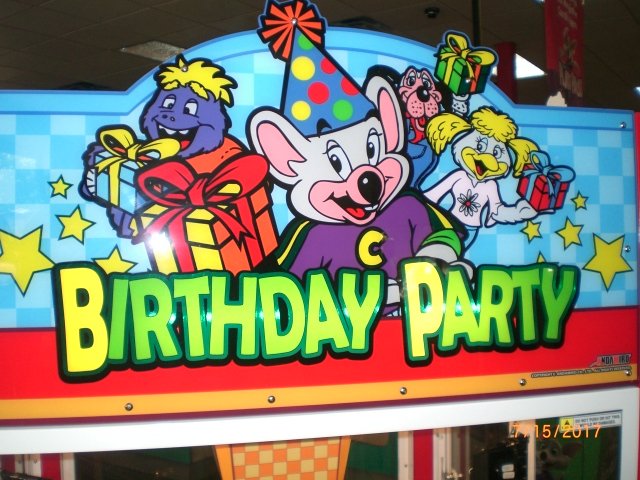 Image Source: 100% own work.