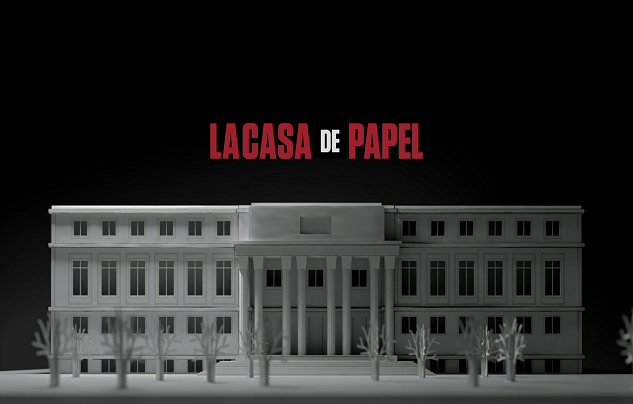 La Casa De Papel - Introduction
"What makes a robbery so beautiful?"
"How can a perfectly functioning plan go wrong?"
This series will introduce you to a popular heist sequence. Antena 3, which is a Spanish TV channel, was released on May 2, 2017 and the first episode was completed with 9 episodes and 6 episodes from 23 November 2017. The creator of the directory is Álex Pina. Each section of the index was made up of about 70-80 minutes of approximation and 15 sections of sequence. How is this series so popular? The answer is, of course, Netflix if you ask. Netflix, who bought publishing rights in most of the countries, scrambled down the timetable to American standards and downgraded 13 divisions. So much forewarn I'm going to talk about it now:
A man unknown to the professor is put to work with the dream of making centuries of robbery. He sets up a team of guys from across the country who are self-proclaimed for this job. This team trains the professor for 5 months in a house away from the eye, learns all the possibilities, the professor's intelligence is perfect, it's all about the possibility of being prepared for hundreds of thousands of possibilities. After 5 months of training, the story begins with a perfect plan in their hands.
"In order for a robbery to be successful, the team must be at least as perfect as the plan"
---The Robbers---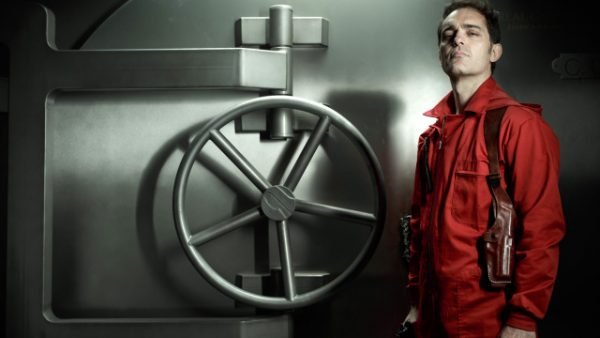 Berlin:
The professor's inner brain is known as the jeweler and diamond thief. In all, there are 27 arrests for an offense. The greatest success is 434 diamonds stolen from Paris's Champs Elysees. He is a bit of an elite human robbery, he keeps on working to keep up with these standards of living. A leader who is not sure what to do anytime. My favorite too.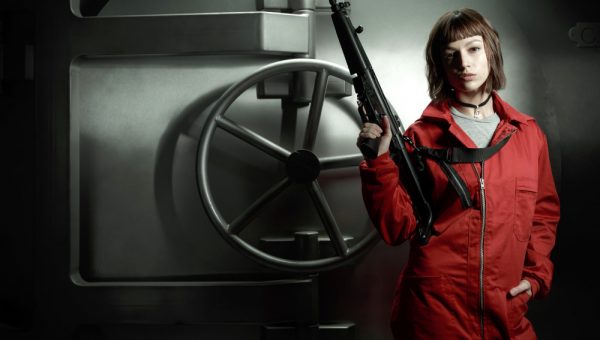 Tokyo:
The person who suffered the most from them. In order not to lower the standard of living like Berlin, he is stealing more to survive. Aggressive and love-defeated, the last time she performed in love, she died in blood and Tokyo fled her. He can never empathize in the team. It confuses love and work, which brings some problems.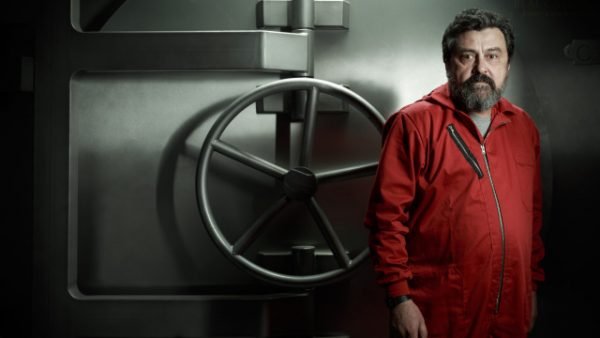 Moscow:
The people watching the show are already seeing how such a man steals. In Asturias he dug mining to make a living by working like every normal person. It's from his work on asthma and silicosis. He started to steal this time, but he did quite well. 6 furriers, 3 watchmakers, and one Aviles Credit Union's custody. There is nothing that a special unlocking specialist can not open.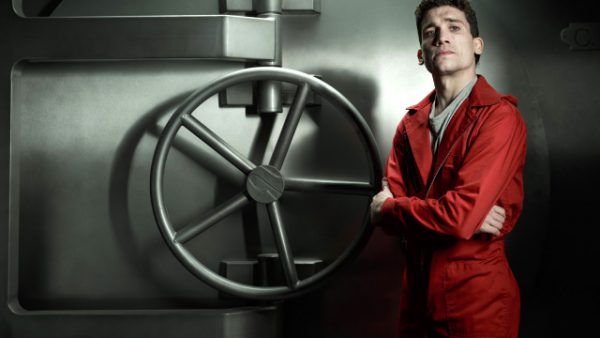 Denver:
Moscow's son, the poor boy, is famous for himself in drug and bar quarrels. It's a very ideal type for robbery.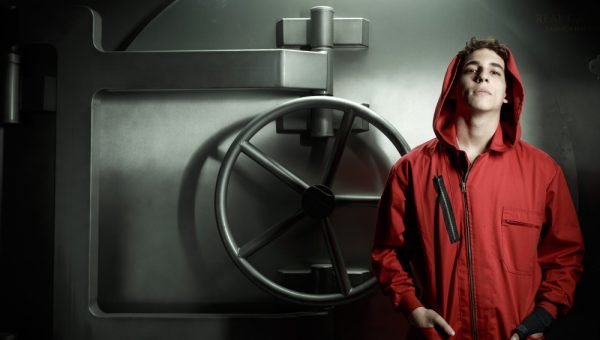 Rio:
Imagine you are a child and you are getting a computer at a young age so you can play with it. He started writing code since age 6, and this is Steve Jobs u. Alarm systems are a specialty. The only problem is that he does not know anything about life and is very emotional.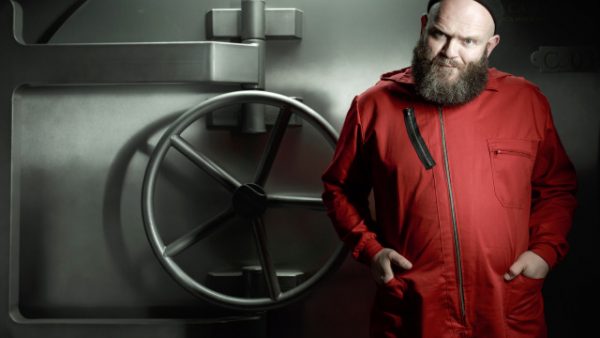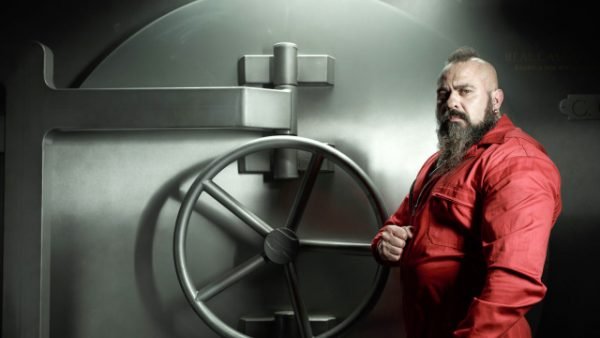 Oslo and Helsinki:
The team's support forces are Serbian-backed in both. Two sisters who physically went to nirvan.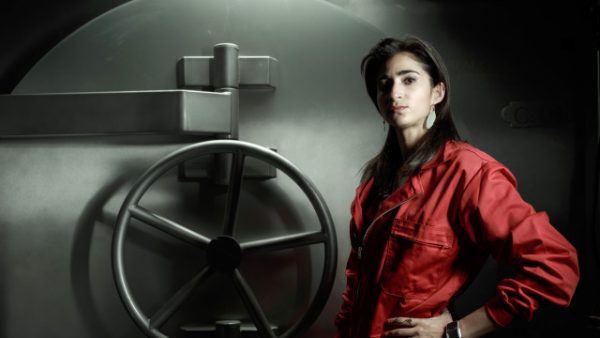 Nairobi:
The person who checks everything on the team is okay. I have a hard life. Mostly desperate.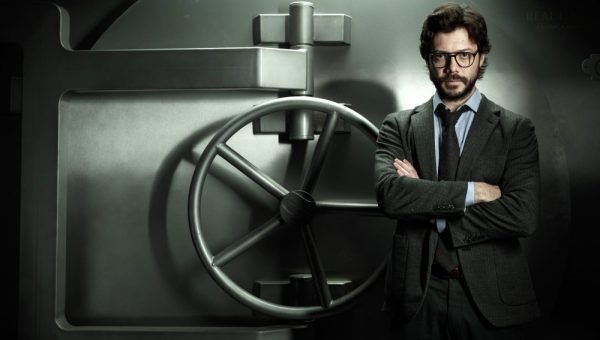 Professor:
The real brain of the robbery. The savior angel out there. A ghost whose identity has not been renewed since he was 19 years old.
---POLICE OFFICERS---
Raquel:
Detective in the head of the robbery. You have to carry out the case without any trouble while dealing with the problems in your private life.
Angel:
Raquel's partner, since long ago, has been with friends in many lawsuits.
Prieto:
Head of the Special Operations Unit. When one of the hostages becomes aware that someone is important, his ideas sometimes conflict with the police to rescue him.
---HOSTAGES---
Monica:
A secretary who got in touch with a married boss and got pregnant.
Arturo:
The person in front of Darphanen, who describes himself very well, reveals his true face.
Alison:
The daughter of the British ambassador. He was on the Mint trip with the school during the robbery, he has bigger problems than being hostage.
Friends of the directory like this. A sequence that shows itself through the ending of episodes in a very interesting way, people are watching 2-3 episodes in a sitting. The robbery is made up of two senses. The sequence is divided into 3 divisions as input-development-result, and the second one is completely for me. You will wonder and imagine a series of unexpected responses at any moment. The place you can say "Wow!"
Good Luck :)