Hi friends, today I want to share about this unique but new thing, This Pair of Lover's Age Next is Grandfather Fahrid (74) and Grandma Anjani (72) Boys but they also think how much they will spend on their children, and they also maintain their days as usual.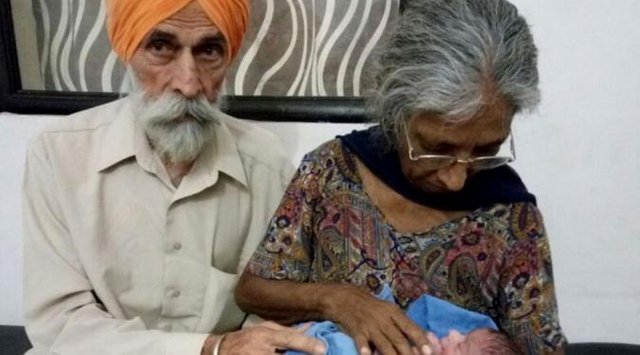 and we need to know that Fahrid and Anjani also thought that in the future they would take care of them, and also at that time they thought they would try to have intercourse at the age of 40 years but the disaster came when they did not saw a slight change, they went to the doctor to examine the content of the Anjani, the doctor also told them that Anjani could not give birth again, Anjani was very sad when the doctor had sentenced Anjani could not give birth again. And so they did not give up they kept praying that God could give them Descendants and be able to look after them later when they were walking.
The doctor also wants to help Anjani give birth to her child when she has reached her designated day. The day has arrived and the very kind doctor also helps Anjani give birth to her child, her child is healthy and who makes it unique. Anjani can survive giving birth when she is 72 Year. It's really a very grandmother.