I left Canada on April 9th and for the first month I visited or crossed several European countries (France, Belgium, Germany, Denmark, Sweden, Poland, Czech Republic, Slovakia, Hungary and Croatia).
For the last 3 weeks, I stayed with my wife Kati in Pécs where her family lives.
For the last 10 years, I have been to Pécs at least once a year. So, I know that coming back to Vancouver is long and tiring.
Yesterday, May 28th 2018, we flew back. It was a long day, longer than usual!
---
The day started at 5AM when we got up in Pécs. We left at 6AM and arrived at Budapest Ferenc Liszt International Airport at around 8:30.
For reason that I will not explain, we took different airplanes. Kati was flying at 11:30 through Amsterdam, I was flying at 13:20 through Munich.
So, at 8:30, I left Kati at the airport and drove to an hotel nearby that provides longterm parking facility, and I left my car there. We will come back at the end of July to go to a wedding in Transylvania.
After leaving my car, I came back to the airport. I waited for my plane to depart.
I was flying with Lufthansa, and Munich is one of their two hubs.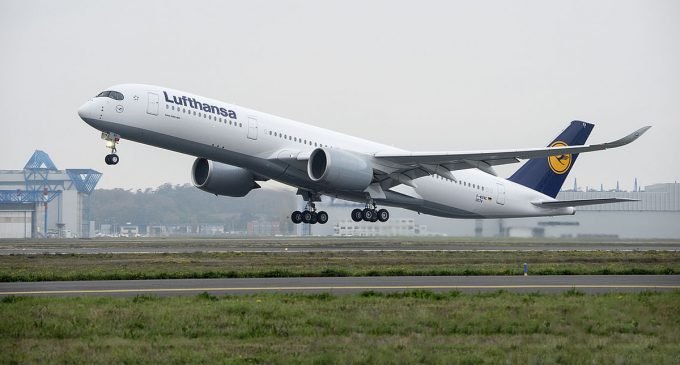 source
First problem: the plane arrived late from Munich, so we left almost an hour late.
As I had a little more than an hour for the connexion in Munich, I was worried that I would not be able to take my next plane.
Fortunately, the plane waited for me, and left half an hour late, but with me and my luggage on board.
Kati arrived in Vancouver International Airport an hour and a half before myself and waited patiently for me there.
After crossing the border, I waited for my suitcase at the carousel. It was a new one I had just bought for this trip. I spotted it and checked the name on the tag to be sure.
I was out at around 6PM. She was with my daughter Roseline who had borrowed my car for the last two months I was out of the country. After bringing Roseline back to her house, we drove home to Coquitlam.
As I was entering our apartment, I had a phone call from Lufthansa baggage service that asked me to check the name on the suitcase that I had taken: sure enough, it was not my suitcase, but it had the right size and color and the name was very close: Celler, not Celier: second problem, much more annoying that the first one.
So, I had to go back to the airport, with the suitcase, to get my own suitcase.
When I arrived there, Mrs Celler who was given my cell phone number called me and we agreed that I would bring her suitcase to North Vancouver where she lives.
So, from Vancouver airport, I drove to North Vancouver, another city on the other side of the Fraser river, gave back her suitcase to Mrs Celler, then drove back home.
All these trips in my car lasted for 4 hours. As if I needed this after traveling for more than 20 hours!
I was in bed around 22:30, that is more than 27 hours after getting up in Pécs in the morning.
Yes, it was a long and exhausting day.
But at least, Mrs Celler and myself we got our respective suitcase at the end of the day.