There's Always Going To Be Another Mountain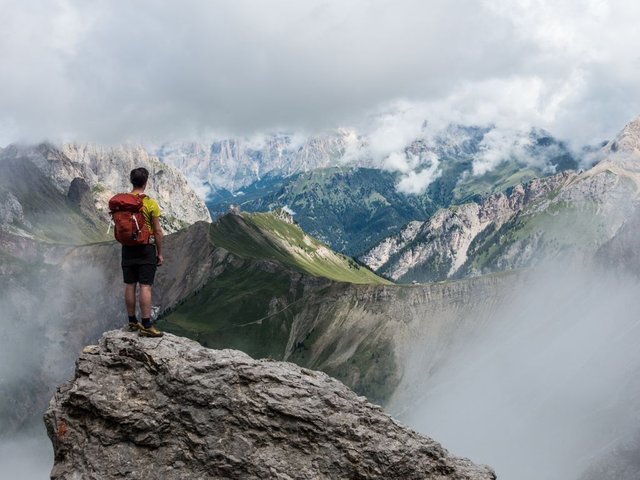 I remember the story of how I almost not came to be. Or at least how my life would have been very different from what I remember. I could have had a very tough start.
When I was a kid, my father told me that what he considered the perfect life was when he was still a bachelor. Not a very good thing that a child would hear.
He was from a well-off family and almost had no trouble. The typical downside from this upbringing is that the sense of responsibility never really develops. But I'd like to believe that it depends from one person to another.
He was a free spirit and he will do anything he wants without regard for the consequences.
When in I was in my mom's womb, my father was so terrified of the concept of being a father and of responsibility.
So he ran.
And climbed a mountain and camped on its peak for a week trying to escape the responsible world. A week passed by and he had to go home. The responsibility was still there to face. So he climbed another mountain.
This went on and on until he realized that there's always going to be another mountain. That responsibility will inevitably come as you wade your way through life.
There is no smooth sailing.
After accomplishing a feat, you're not done. As long as you live you have to keep accomplishing things.
My father accepted his fate and that's how I grew up with both parents. I had a good-enough childhood because of that.
But like I said, life isn't perfect, as I snap back to reality and thought about how to deal with my own metaphorical mountain ahead.

Feeling inspired? Write your own stories with Unstories.cc.