An Old Gloomy Room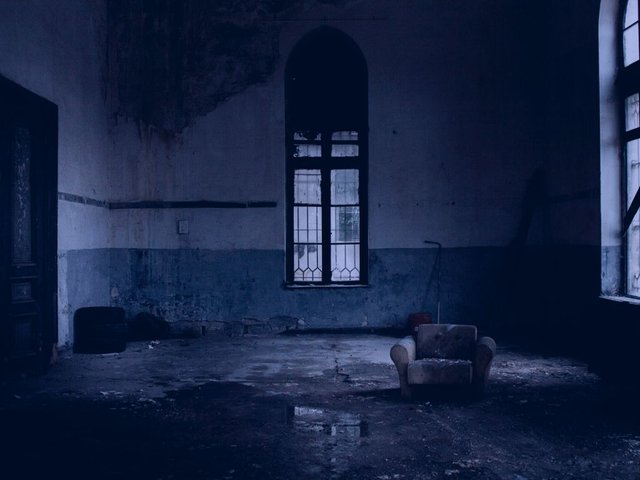 I stood in there and blankly stared towards the middle of the room.
I'm exhausted.
But I could not sit down just yet. Who knows whose chair is that. This is the first time I've been here.
Light barely enters the room. There's a feeling of gloom shrouding the air.
Hesitating on what to do next, I was standing still when I noticed that the chair moved a bit. As if someone was sitting on it and just got up. All sorts of scary things are running into my head now.
For so many times I just wanted to go out the door and get away from this place.
The silence of being alone allowed me to hear the little noises, scratches and light knocks or pounding, that you wouldn't normally hear when you're with someone else.
But I held on to the thought that this is better than sleeping on the side of the streets. This place just needs some cleaning. Some serious cleaning actually, but it would be a good start turning my life around.
Besides, the landlady was nice and she gave me a really low offer on the rent.
It may just be a small room, but once I'm done with the fixing and the cleaning, it's something I can call home.

Feeling inspired? Write your own stories with Unstories.cc.