Amsterdam's Red Light District Scene
I've read that over the years the prostitute scene in Amsterdam's Red Light district is slowly going extinct. That may be the case, but it's still a fantastic place to visit if you've never been to a Red Light district.
Amsterdam is famous for its "coffee shops" and some of the most beautiful hookers in the world. There are few places in the world you can walk down a cobblestone street and smoke a joint, while perusing beautiful ladies behind glass windows that are framed by glowing fluorescent red lights.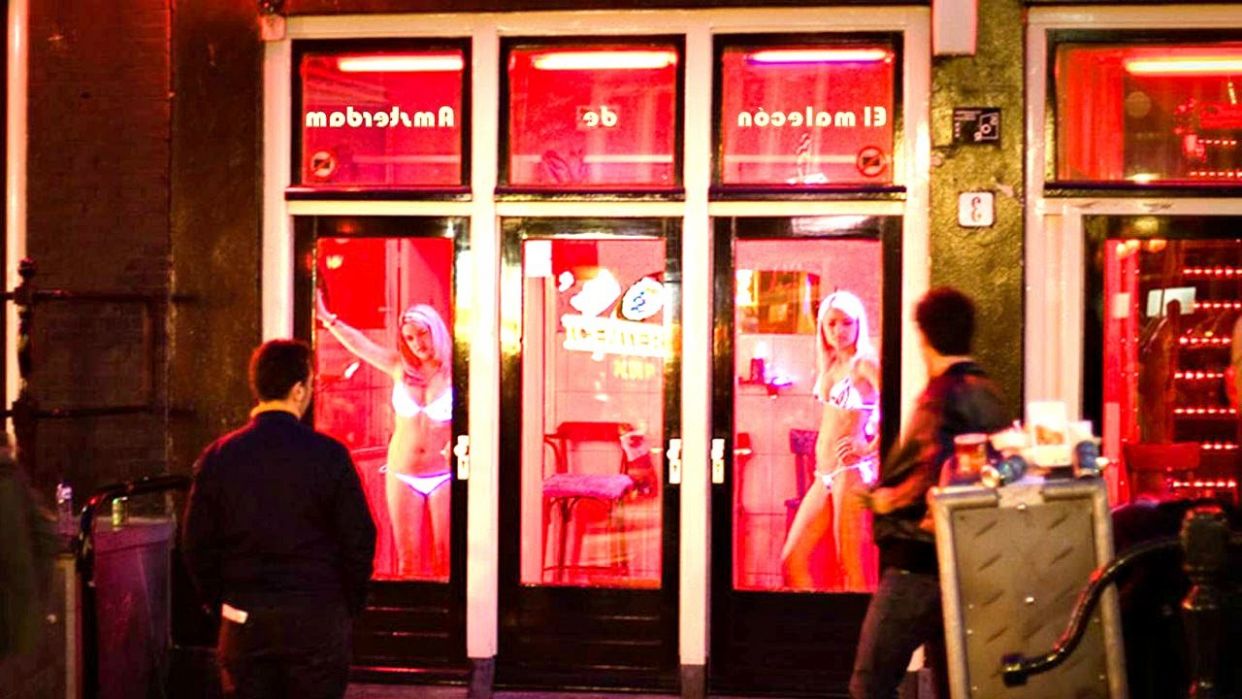 If you're the lurker type like I am, you'll be entertained for hours by sauntering down the various streets and observing groups of tourists who are blitzed out of their minds staggering in every direction.
Amsterdam also produces some of the most delicious desserts I've ever tasted. Try their stroopwafel, a razor thin waffle like cookie sandwich with a creamy buttery/syrupy layer in the middle. To die for!
Amsterdam is sort of like Willy Wonka's Chocolate Factory meets Blade Runner. Sex and exotic candies (some infused with cannabis) on sale everywhere you go.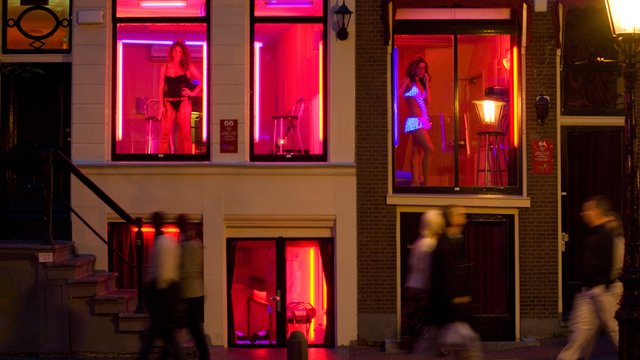 One evening, after having a nice dinner, I picked up a couple of pre-rolled joints at Barney's Coffeeshop (https://www.barneysamsterdam.com/coffeeshop) and proceeded to browse through some secondhand shops, sex shops, and souvenir shops. Amsterdam has an incredible vibe that's hard to explain but basically, everyone is just so damn nice and happy. Can't imagine why hah.
Around 11:30pm or so I set out into the heart of the Red Light district. Intoxicated and mildly hallucinating at this point, I approached a densely lit area of glowing red lights. What happened next was something straight out of a movie scene...
A gigantic herd of guys seemingly came out of nowhere from two different directions and converged down what looked like the small alley directly in front of me. It was as if two streams of walkers from The Walking Dead were trying to eat someone. It was surreal.
As I followed them down the alley, there were ladies behind glass panes on both my left and right. Some of the windows were set high, some were set below street level with steps leading down to them.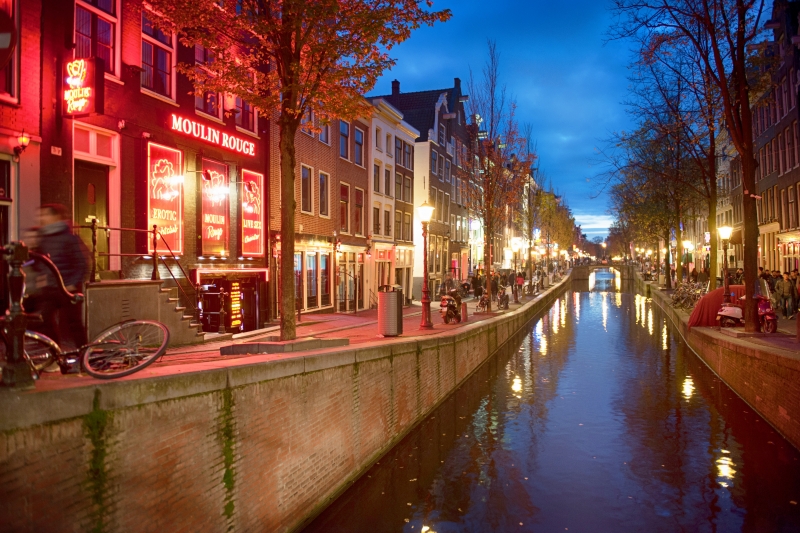 There was every kind of girl a man could ever want - black girls, asian girls, older girls, sporty girls, brunettes, blondes, redheads, but a few of them grabbed my eye to the point that I couldn't pass them by. I stood in front of their windows and they tapped on their glass windows, attempting to lure me in by gyrating their bodies and smiling seductively.
For 50 Euros (roughly $60), any guy can get 15-20 minutes (oral and regular sex) with a girl. As I milled around for a couple of hours while stoically smoking my joint, I was struck by the orderliness of it all. The streets were very clean. The guys walking around were laughing and joking and no one got out of line.
I would say about 5% of the girls I saw were hot enough to warrant several walk-bys and gave me that tractor-beam-like-pull feeling to spend some time with them. In the end, I justified staying away because I don't like condoms and in order for them to stay safe and disease free, all the girls there require it. I can't say I blame them.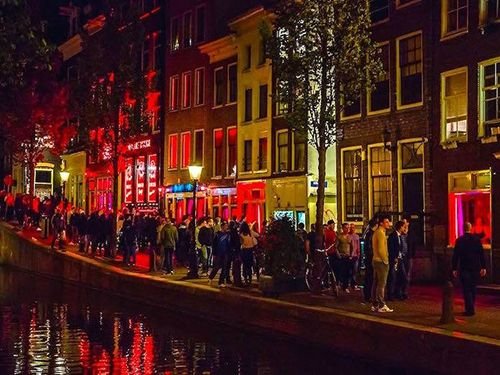 Overall I was impressed with the RLD. Just make sure if you go, don't get hit by a bicycle. Bicycles are a major method of transportation in Amsterdam. In fact, it's very difficult to spend any amount of time there and not come close to getting banged up at least once.
Amsterdam is a great place. The food is good. The weather is decent. The drugs are awesome and the prostitution scene is unbelievable. Whatever you're doing right now, clear off your schedule and get over there as soon as possible.