MY DAY
The 15th of June 2018 was a day of joy. This was mainly because of the public holiday. It gave everyone including parents the chance to slack off a bit and hang out with their families without being worried about work. My day started with me waking up to the sound of FIFA which i later played. When I got tired of the game, I went to take my bath and go to the bank. On getting to the bank, I met an old classmate. She actually saw me first and approached me and after some brief introduction, I remembered who she was. (when your high school crush becomes finer than before). We did a lot of catching up; talking about old times, talking about new times (present time) and how hard things are. She was wishing things would go back to how they were in high school. We then went into the nearest restaurant, took lunch and departed. Then came the main event of the day...
THE WORLD CUP
The most anticipated football match in the world cup kicked off by 7pm west african time. minutes into the match, the first goal went to the portugese side as Cristiano Ronaldo took a penalty kick and sunk it at the back of the net. Not to long after the celebration of the first goal, the spanish player,Diego Costa then replied at 24 minutes to keep the two teams on level terms. What a relief for spain. We were then about to go for the half time break when ronaldo scored a second goal in the match. Spain was in quite a dilemma by the end of the first half but by the second half, the spanish players came with fire in their bellies as Diego costa scored another goal for spain by 55 minutes, and N. Fernandez by fifty eight minutes. Even with this, spain refused to backdown and then where defending with their lives.While defending, a foul was committed outside the 18yards box.The free kick was given to Ronaldo and yes, he sunk the ball professionally at the top right corner.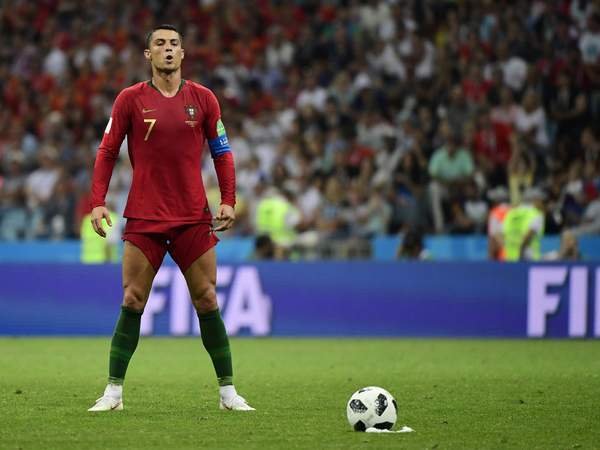 image source
A sensational free kick capable of separating viewers from their chairs. With the free kick, portugal and spain remained at each other's necks battling for who will take the lead in the match but to no avail. At the end, the match ended 3-3 with Ronaldo as the man of the match and hat trick scorer. When the match ended, I left the viewing centre and went back home to rest after a long day of walking about.In general, I really got the most out of this day and I think more public holidays like this should occur regularly (laugh out loud).