Splendid Lebaran day feels increasingly blaring
Today, after performing the Tharawih Prayer, I was again invited by a relative of our religious school leadership to accompany their family to spend Eid in one of the super markets in neighboring regency, with a distance of about 50 km from our residence.
I was asked to drive the vehicle from home, the streets were rather crowded as the number of vehicles passing crowded ahead of Idul Fitri, in medium speed, we spent almost an hour on the journey.
Arriving at the super market destination looks very crowded atmosphere, two-wheeled vehicles and four-wheeled parking lot lined and neat, felt once how great the enthusiasm of people here in welcoming the atmosphere of Eid.
---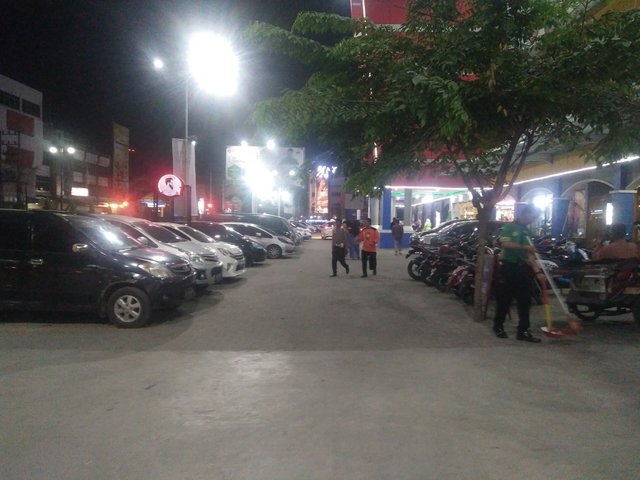 ---
As in other Muslim-populated areas, the atmosphere of welcoming Lebaran here is also almost the same, all busy preparing themselves more privileged, not counting how much money they spend to welcome this sacred day, the main target of community shopping is new clothes, equipment household and of course the preparation of food, both staple foods as well as snacks and other soft drinks.
I do not go into the super market, because there is no need that I want to buy, besides I also do not have much money, because I had to sell all my Steem and SBD with cheap price to meet kebutuha my day a few days ago, I a little stunned by the decline in the price of crypto currency drastically in one this month.
---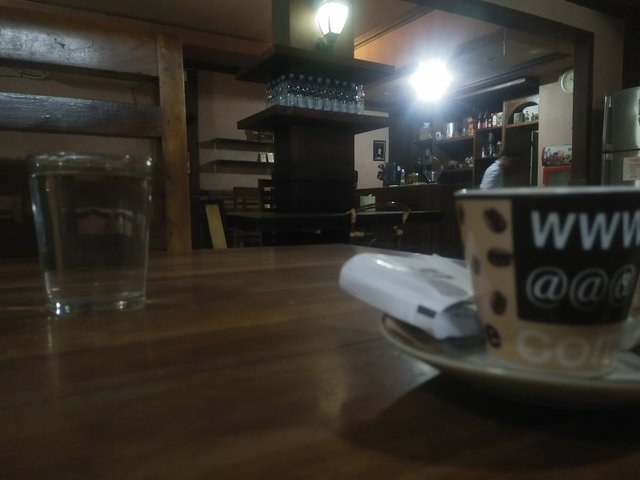 ---
Instead I went into a Cafe located on the ground floor of the super market building and chose one cup of arabica espresso coffee as a friend to spend my time, I sipped every drip of coffee while writing this story until it felt empty the cup in front of me had been empty, here is really delicious, because it is made from selected arabica coffee beans, the proof is without guilt I order another cup of coffee and sipping it slowly while waiting for my family to finish shopping, I am happy and feel happy in the environment of people who are very good.
From afar I saw a relative who started out from the super market building and headed for the car we were traveling on, I immediately paid the price of coffee and came closer to them, to immediately get in and start the car, we went home.
Goodbye Bireuen
---
Thank you for visiting my blog, if useful please Upvote, Comment or Reblog
---
---